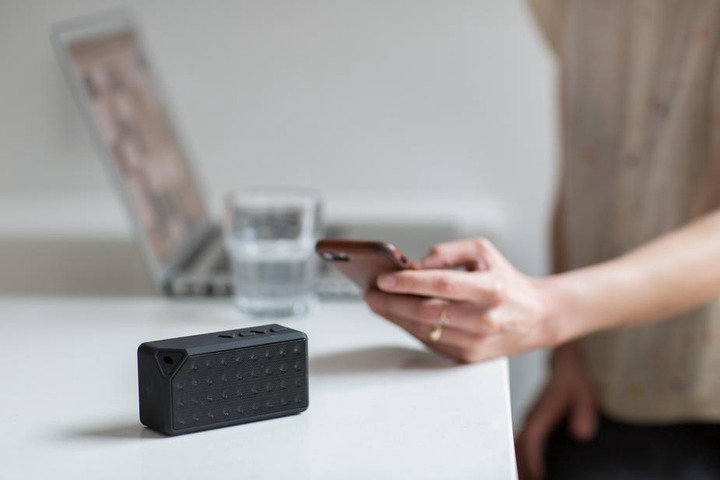 In this last part of the blogpost titled "Into The Aromatherapy" I will try as much as possible to make sure I detailed all area need to be covered before leaving you to do continue to research more on the topic and it can benefit our health in holistic way or catch our fancy to pursue a carrier in it, I hereby introduce you to the last part of this interesting topic Into The Aromatherapy.
Conditions That May Benefit From Aromatherpy 
Wide range of conditions and disorders may benefit from aromatherapy and it is considered to be a gentle treatment suitable for all age groups. It is especially beneticial for long-term chronic conditions, and the use of essential oils is believed by therapists to prevent the development of some illnesses. 
Conditions that may be relieved by aromatherapy include painful limbs, muscles and joints due to arthnic or rheumatic disorders, respiratory complaints, digestive disorders, skin conditions, throat and mouth infections, urinary tract infections and problems affecting the hair and scalp. Also, period pains, burns, insect bites and stings, headaches, high blood pressure, feverishness, menopausal symptoms, poor circulation and gout can benefit from aromatherapy. Aromatherapy is of great benefit in relieving stress and and stress-related symptoms such as anxiety, insomnia and depression.
Many of the essential oils can be safely used at home and the basic techniques of use can soon be mastered. However, some should only be used by a trained aromatherapist and others must be avoided in certain conditions such as pregnancy. ln some circumstances, massage is not considered to be advisable. It is wise to seek medical advice in the event of doubt or if the ailment is more than a minor one.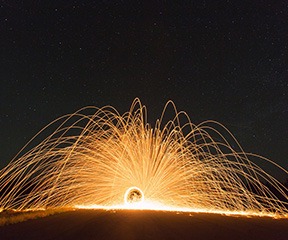 Consulting A Professional Aromatherapist
Aromatherapy is a holistic approach to healing hence the practiioner endeavours to build up a complete picture of the patient and his or her lifestyle, nature and family circumstances, as well as noting the symptoms which need to be to be treated. Depending upon the picture that is obtained, the aromatherapist decides upon the essential oil or oils that are most suitable and likely to prove most helpfu in the circumstances that prevail. The aromatherapist has a wide ranging knowiedge and experience upon which to draw. Many oils can be blended together for an enhanced effect and this is called a ''synergistic blend''. Many aromatherapists offer a massage and or instruction on the use of he selected oils at home.
Some Examples of Plant Materials For Essential Oils Extraction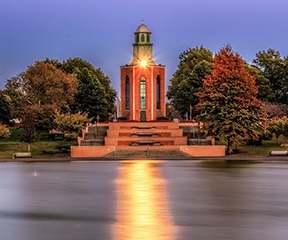 Basil is now grown in many countries of the world originates from Africa. The herb has a long history of medicinal and culinary use, and was familiar to the Ancient Egyptian, Greek civilizations. Basil is sacred in the Hindu religion and has many medicinal uses in India and other Eastern countries The whole plant is subjected to a process of steam distillation to obtain the essential oil used in aromatherapy. Basil has a refreshing and invigorating effect and also has antiseptic properties. It is used in massage, inhalation and baths, and can help to relieve the symptoms of tiredness, colds and respiratory disorders, indigestion and digestive problems, and minor skin wounds and rashes. It can help to alleviate the symptoms of depression although it has a depressive effect if used to excess. 
Bergamot oil of bergamot is obtained from a plant that is a native species of some Asian and Eastern countries. The oil was first used and traded in ltaly and derives its name from the northern city of Bergamo. In ltalian medicine, it was popular as a remedy for feverish illnesses and to expel intestinal worms. It has also been used in cosmetics and perfumes, as the flavouring of Earl Grey tea, and in other foods. The oil is squeezed from the peel the fruits for use in aromatherapy. It has refreshing, soothing and antiseptic properties, and may be combined with eucalyptus to enhance its effects. It can be used in massage, inhalation and baths, and helps to relieve painful or itchy skin conditions such psoriasis. It is also used to treat cold sores, mouth and throat infections, shingles, ulcers and symptoms of depression and tiredness.
Eucalyplus is a native species of Australia and Tasmania but is now grown in many countries throughout the world. The plant has a characteristic pungent odour, and the oil obtained from it has disinfectant and antseptic properties, clears the nasal passages and acts as a painkiller. The leaves and twigs are subjected to process of steam distillation in order to obtain the essential oil used in aromatherapy. The diluted oil is used for muscular and rheumatic aches and pains, skin disorders such as ringworm, insect bites, headaches and neuralgia, shingles, respiratory and bronchitic infections and fevers. Eucalyptus is used in many household products and in remedies for coughs and colds.
Juniper is a native species of many northern countries and has a long history of medicinal use. It has stimulant, tonic and antiseptic properties with beneficial effects on the skin and the digestive and reproductive organs. It is used to relieve the symptoms of dermatitis, eczema, spots, and dry, sore and chafed skin. Also, it ishelpful in the relief of gout and painful rheumatoid arthritis. It is beneficial in the treatment of stress and sleeplessness. In cases of debility, it helps by acting as a tonic for the digestion and boosting the appette. It can be used in massage, baths and inhalation, and is a useful treatment for cystitis, haemorhoids (piles) and menstrual problems. Juniper is also used in veterinary medicine and as an ingredient in some toiletries.
Lavender the highly perfumed lavender is a native species of the Mediterrancan but has long been popular as a garden plant in Britain and many other countries. It has antiseptic, tonic and relaxing properties, and the essential oil used in aromatherapy is obtained by subjecting the flowers to a process of steam distillation. It is considered to be one of the safest preparations and is used in the treatment of a wide range of disorders. These include minor skin wounds and burns, insect bites, indigestion and digestive probems, muscle pains and strains, cystits, period pains and premenstrual symptoms, headaches, depression and stress. Lavender is also widely used in perfunmes, toiletries and houschold preparations.
Peppermint is native of Europe with a long history of medicinal use dating back to the ancient civilizations of Egypt, Greece and Rome. Oil peppermint is obtained by subjecting flowering parts of the plant to a process of steam distillaton. The essential oil of peppermint has a calming effect on the digestive tract and is excellent for the relief of indigestion, colic-type pains, nausea, travel and morning sickness. It is cooling and refreshing, and useful in the treatment of colds, respiratory symptoms and headaches. Peppermint is widely used in remedies for colds and indigestion, as a food flavouring, especially in confectionery and toothpaste making industry.
Sage is a native plant of the northern c0astal regions of the Mediterranean and has a long history of medicinal and culinary use dating back to the ancient civilizations of Greece and Rome. The essential oil used in aromatherapy is obtained by subjecting the dried leaves to a process of steam distillation. Sage has a stimulating effect upon the circulation and also has tonic, antiseptic, expectorant (when inhaled) and cooling properties. It is used to improve poor circulation, for sore throats, colds and viral infections, bronchitic and catarrhal complaints, rheumatism, arthritic pains, joint sprains and strains, mouth infections and headaches. Sage is widely used as a flavouring in foods and in some household preparations and toiletries.
Ylang lang is a native species of the Far Eastern islands of Indonesia, the Philippines, Java and in Madagascar. To obtain the essential oil used in aromatherapy, the fowers are subjected to a process of steam distillation. The oil has antiseptic and relaxing properties and is also believed to be an aphrodisiac. It has a calming effect on the heart-beat rate and can be used to relieve palpitations, tachycardia, hypertension (raised blood pressure), depression and shock. It has a tonic effect upon the skin and is beneficial in the treatment of nervous complaints. Ylang ylang is used in perfumes and toiletries and as a flavouring in the food industry.
Kindly give me a thumb up, share my post or comment on it if you have find it interesting to encourage me to do more in getting you fascinating information on simple herbs that make a different on our health if well employed.- ScienceMan
Disclaimer
All information and statements read in this blogpost have not been evaluated by the Food and Drug Administration and are not intended to diagnose, treat, cure, or prevent any disease. You advice not to use the information contained herein for diagnosing or treating a health problem or disease or for prescribing any medication. All descriptions are for educational purposes only and not a substitute for professional advice from health worker. If you have or believe that you have a medical problem, contact your health care provider.
I implored you to contact your Healthcare or Holistic Health Practitioner about the benefits of herbal medicines.
Content created and supplied by: ScienceMan (via Opera News )
Opera News is a free to use platform and the views and opinions expressed herein are solely those of the author and do not represent, reflect or express the views of Opera News. Any/all written content and images displayed are provided by the blogger/author, appear herein as submitted by the blogger/author and are unedited by Opera News. Opera News does not consent to nor does it condone the posting of any content that violates the rights (including the copyrights) of any third party, nor content that may malign, inter alia, any religion, ethnic group, organization, gender, company, or individual. Opera News furthermore does not condone the use of our platform for the purposes encouraging/endorsing hate speech, violation of human rights and/or utterances of a defamatory nature. If the content contained herein violates any of your rights, including those of copyright, and/or violates any the above mentioned factors, you are requested to immediately notify us using via the following email address operanews-external(at)opera.com and/or report the article using the available reporting functionality built into our Platform See More