The rate at which divorces occur nowadays have shown that many intending couples do not make enough plan and do enough tests before they venture into marriage.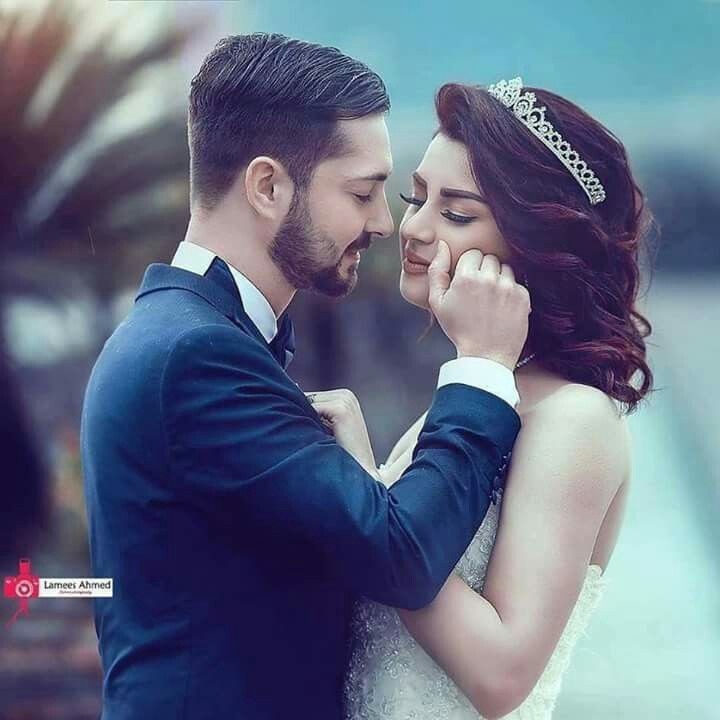 We hereby highlighted ten Tests You Should do before you sign your marriage certificate;
1. HIV
Human immunodeficiency virus (HIV) is an infection that attacks the body's immune system, specifically the white blood cells called CD4 cells. HIV destroys these CD4 cells, weakening a person's immunity against infections such as tuberculosis and some cancers.
WHO recommends that every person who may be at risk of HIV should access testing. People diagnosed with HIV should be offered and linked to antiretroviral treatment as soon as possible following diagnosis. If taken consistently, this treatment also prevents HIV transmission to others.
If the person's CD4 cell count falls below 200, their immunity is severely compromised, leaving them more susceptible to infections. Someone with a CD4 count below 200 is described as having AIDS (acquired immunodeficiency syndrome).
HIV can be diagnosed using simple and affordable rapid diagnostic tests, as well as self-tests. It is important that HIV testing services follow the 5Cs: consent, confidentiality, counselling, correct results and connection with treatment and other services
2. Hepatitis B
Hepatitis B is a viral infection that attacks the liver and can cause both acute and chronic disease.
The virus is most commonly transmitted from mother to child during birth and delivery, as well as through contact with blood or other body fluids.
WHO estimates that in 2015, 257 million people were living with chronic hepatitis B infection (defined as hepatitis B surface antigen positive).
In 2015, hepatitis B resulted in an estimated 887 000 deaths, mostly from cirrhosis and hepatocellular carcinoma (i.e. primary liver cancer).
As of 2016, 27 million people (10.5% of all people estimated to be living with hepatitis B) were aware of their infection, while 4.5 million (16.7%) of the people diagnosed were on treatment.
Hepatitis B can be prevented by vaccines that are safe, available and effective.
3. Hepatitis C
Hepatitis C is a liver disease caused by the hepatitis C virus (HCV): the virus can cause both acute and chronic hepatitis, ranging in severity from a mild illness lasting a few weeks to a serious, lifelong illness.
Hepatitis C is a major cause of liver cancer.
The hepatitis C virus is a bloodborne virus: the most common modes of infection are through exposure to small quantities of blood. This may happen through injection drug use, unsafe injection practices, unsafe health care, transfusion of unscreened blood and blood products, and sexual practices that lead to exposure to blood.
Globally, an estimated 71 million people have chronic hepatitis C virus infection.
A significant number of those who are chronically infected will develop cirrhosis or liver cancer.
WHO estimated that in 2016, approximately 399 000 people died from hepatitis C, mostly from cirrhosis and hepatocellular carcinoma (primary liver cancer).
Antiviral medicines can cure more than 95% of persons with hepatitis C infection, thereby reducing the risk of death from cirrhosis and liver cancer, but access to diagnosis and treatment is low.
There is currently no effective vaccine against hepatitis C; however, research in this area is ongoing.
4. Other STI's
The term sexually transmitted disease (STD) is used to refer to a condition passed from one person to another through sexual contact. You can contract an STD by having unprotected vaginal, anal, or oral sex with someone who has the STD.
An STD may also be called a sexually transmitted infection (STI) or venereal disease (VD).
That doesn't mean sex is the only way STDs are transmitted. Depending on the specific STD, infections may also be transmitted through sharing needles and breastfeeding.
5. Genotype 
A genotype is an organism's complete set of heritable genes , or genes that can be passed down from parents to offspring. [1] These genes help encode the characteristics that are physically expressed ( phenotype ) in an organism, such as hair color, height, etc.
The genotype is one of three factors that determine phenotype, along with inherited epigenetic factors and non-inherited environmental factors. Not all organisms with the same genotype look or act the same way because appearance and behavior are modified by environmental and growing conditions. Likewise, not all organisms that look alike necessarily have the same genotype.
6. Rhesus
Rhesus disease only happens when the mother has rhesus negative blood (RhD negative) and the baby in her womb has rhesus positive blood (RhD positive). The mother must have also been previously sensitised to RhD positive blood.
Sensitisation happens when a woman with RhD negative blood is exposed to RhD positive blood, usually during a previous pregnancy with an RhD positive baby. The woman's body responds to the RhD positive blood by producing antibodies (infection-fighting molecules) that recognise the foreign blood cells and destroy them.
If sensitisation occurs, the next time the woman is exposed to RhD positive blood, her body produces antibodies immediately. If she's pregnant with an RhD positive baby, the antibodies can cross the placenta, causing rhesus disease in the unborn baby. The antibodies can continue attacking the baby's red blood cells for a few months after birth.
7. Fertility tests
Fertility tests are an essential part of fertility evaluation and treatment. Through testing, your doctor can possibly discover what's preventing you and your partner from achieving pregnancy.
8. Spiritual Maturity Test
Intending couple should check their spiritual life, if they can tolerate each other, if the partners involved are ready to sacrifice everything to achieve their spiritual goals.
9. Financial Capacity Test
Finances is one of the major factors which can make a marriage to work, not having enough finances can cripple the marriage.
10. Goals and Vision Test
Each partner should test each other goal, if they can work together, if they have different goals and Vision to achieve, they should find a way to balance their goals and Visions.
Content created and supplied by: fasthint (via Opera News )
Opera News is a free to use platform and the views and opinions expressed herein are solely those of the author and do not represent, reflect or express the views of Opera News. Any/all written content and images displayed are provided by the blogger/author, appear herein as submitted by the blogger/author and are unedited by Opera News. Opera News does not consent to nor does it condone the posting of any content that violates the rights (including the copyrights) of any third party, nor content that may malign, inter alia, any religion, ethnic group, organization, gender, company, or individual. Opera News furthermore does not condone the use of our platform for the purposes encouraging/endorsing hate speech, violation of human rights and/or utterances of a defamatory nature. If the content contained herein violates any of your rights, including those of copyright, and/or violates any the above mentioned factors, you are requested to immediately notify us using via the following email address operanews-external(at)opera.com and/or report the article using the available reporting functionality built into our Platform See More