Chrysophyllum Albitum or African Star Apple is a common and a popular fruit known for its sweetness and healing properties across the globe.
This wonderful native plant of tropical rainforest of West African can be gotten here in Nigeria around December to march depending on seasonal changes.
This fruit has alot of local names such as Alasa in Twi- Ghana, Udara in eastern part of Nigeria Igbo and Agbalumo in Yoruba language also here in Nigeria.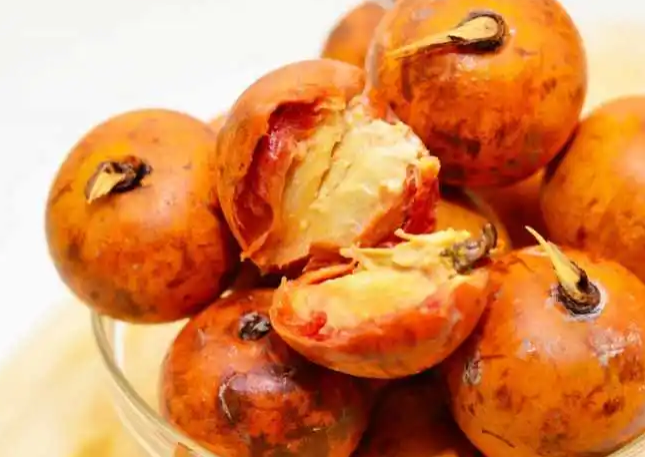 All the part of this plant is embedded with many health benefits, and the fruit is rich in antioxidants hence, it's potency in breaking tumors.
It's rich in iron and folates hence, has ability to strengthen and improve the colour of the DNA and RNA in sickle cell.
It's also rich in fibres that cleanse the colon, and abundance vitamins for cells rejuvenation and helps the to combat stress.
The leave of Chrysophyllum Albitum can be dried and used as tea at home for teenagers who are yet to have menstruation. It is also good for menopausal syndromes in adult women, mood swings, hot flashes and hormonal imbalance.
Decotion of the bark helps get rid of instestinal parasites that attacks the foetus and urinary tract infections in women.
Seed berries of Agbalumo can be roasted like groundnuts, can be dried and powdered to use as condiments, add to soups as thickener, add to pap ( ogi or koko) to enhance women's health.
It's also a powerhouse of energy and anti aging, expels infirmities from the body, grow new cells and ovaries and aids weight loss.
Thanks for reading, feel free to state other uses of this plant and don't forget to like and share this content.
Content created and supplied by: Gabby4me (via Opera News )