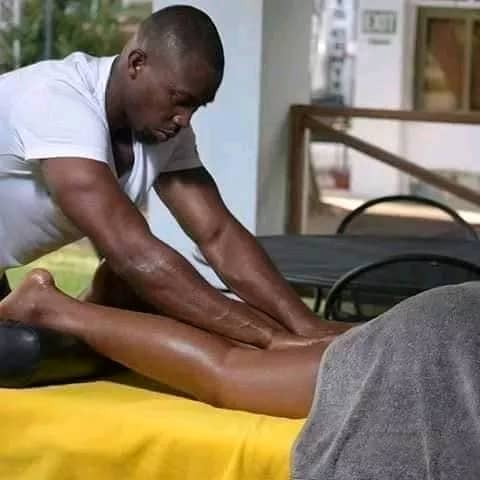 Exercise, most especially psychotherapists exercise and body massage, is one important aspect of body development that is aimed at improving the health conditions of a person, it enhances or stimulates one's mental capacity and it is also essential for an effective functioning of the body for daily task and routine.
The importance of exercises to the mental, physical and emotional state of the body can not be overemphasized, it is an avenue for building a healthy individual and also for life's longevity.
Speaking of exercises, in this article I shall be sharing a controversial topic with you guys, a topic that will definitely arouse a lot of controversies among many persons, but the ideal behind this article is not to cause a fight neither is it aimed at causing a quarrel. This article is simply aimed at drawing individual's perception and opinion, and as such everyone should respect each other's point of view.
As regarding the topic of this article, its says, "Men, would you allow another man massage your wife's body for the purpose of enhancing her health"?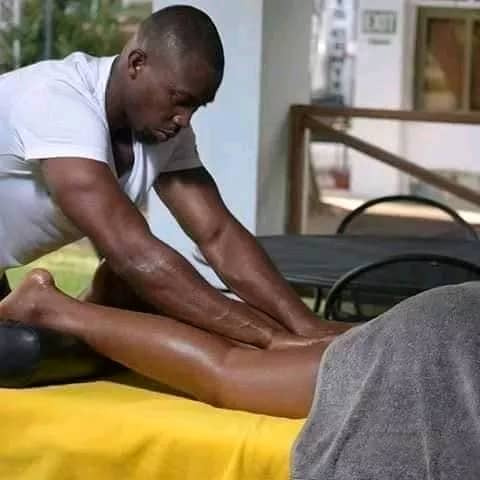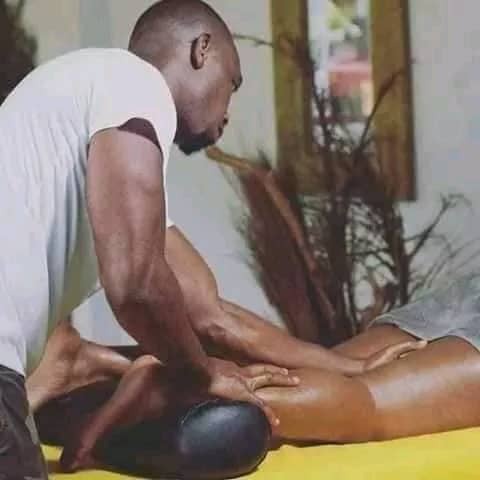 The photos above apparently reveal a man who is acclaimed to be a professional massage therapist, massaging a woman.
A massage therapist is a person whose job is to massage a person (regardless of gender) thoroughly in other to improve the health conditions and state of their customers. They usually work for a health institute and they are being paid for their services.
In a nutshell, massage therapy is a job just like every normal job people do and it can be done by anyone.
So back to the question once again; "as a man, would you allow such therapy be given to your wife or girlfriend by a fellow man"? Drop your thought and opinion on this. Thank you.
Content created and supplied by: OsPrince (via Opera News )