After so much speculations about the status of his health, the Tanzanian government has today, announced the death of their president, John Magufuli.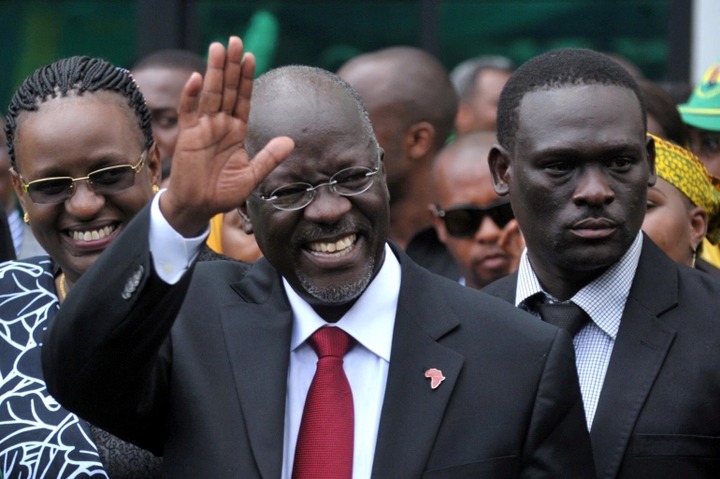 He was said to have given up the ghost on Wednesday after a brief illness.
His death was announced in a statement by the country's Vice President, Samia Hassan, who informed Tanzanians that he died due to a heart-related ailment.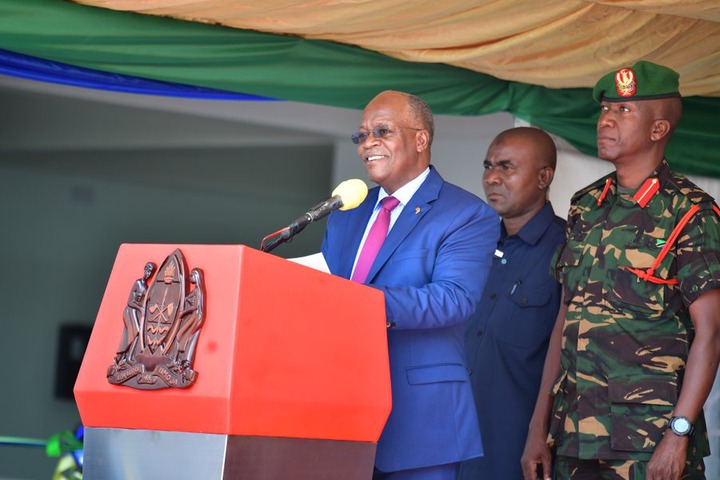 His death has thrown the whole country into confusion as there have been speculations of a COVID-19 related death since the president was one strong opponent of the COVID 19 vaccine and treatments.
In a viral video that was released in January, the president could be seen warning his country's health department not to rush into trying to access the vaccines.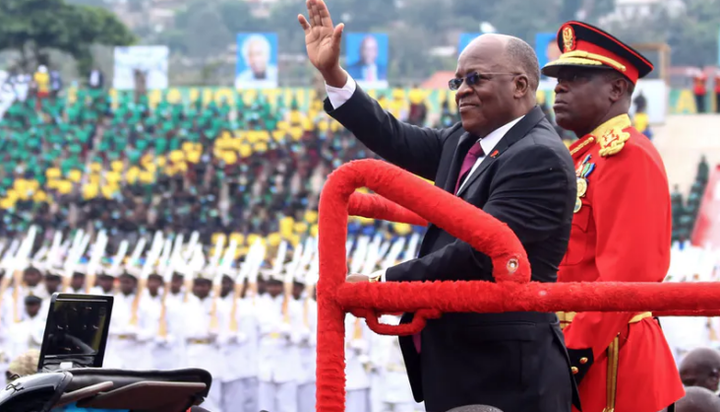 According to him, he wondered why there was a high amount of global urge to develop the Covid-19 vaccine whereas little has been done in finding lasting cures to other troubling diseases like tuberculosis, HIV-Aids, malaria among other infections.
At some point, he told his countrymen that as Christians, they should not be afraid of the virus and that the virus would not survive in the body of Christ.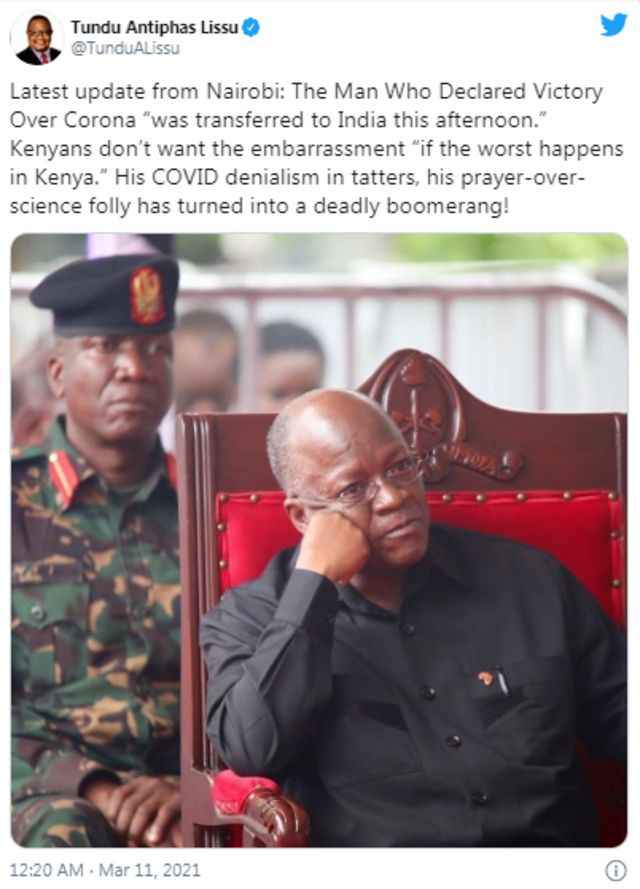 The 61-year-old politician who was also widely known as 'The Bulldozer' died just 5 months after winning a second term in a keenly contested election.
Magufuli was born on Oct. 29, 1959, in the Chato area of Tanzania.
He had worked as a teacher and chemist before his foray into politics.
The country has declared 14 days mourning period for him.
Content created and supplied by: MirabelJackson (via Opera News )