It is the joy of every parent to see their children healthy, but sometimes our children just develop a cold without any previous syptoms.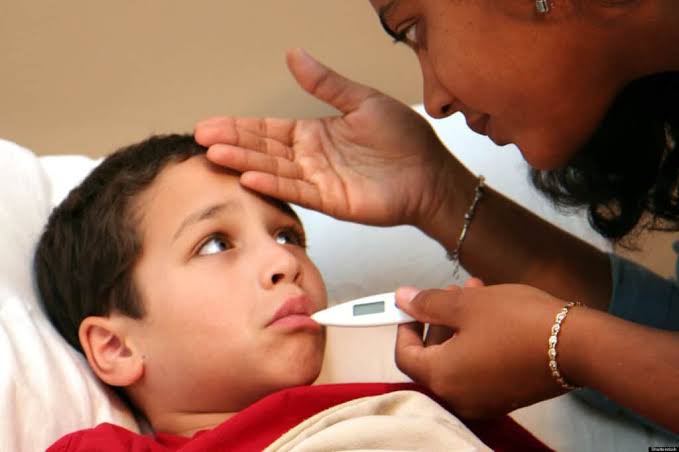 Sometimes this usually happens at night, you wake up to find your child with a high temperature when he looked healthy before sleeping . If this happen, here is what you can do to give a quick relief
*Undress the child immediately.
Remove the child's cloth completely. Do not make the mistake of wearing your child a thicker clothes as this can cause convulsion.
*Wrap then with cool towel. You can place one towel on his head, and the other on his chest. Alternatively, you bath the child with cool water. If he starts shivering, wear him a singlet and a stock only.
*Give the child pain reliever drugs.
*Massage the child. massage the shoulder, hands, leg, thigh and back, to help relief any pain they might be having.
 If your child suddenly develop a fever check his month to see if he is bringing out a new tooth, ask the child is he fell down. Take the child to the hospital for a malaria and typhoid test.
Note don't wear a child that is having a high Temperature a thick shirt to avoid convulsion.
Please share your experience in the comment section of how you having being helping your children when their temperature is high . 
Content created and supplied by: puregist (via Opera News )