Something should be remembered by today's young people, that some people will die and some will live, but why did they try to kill themselves prematurely by using drugs or weeds?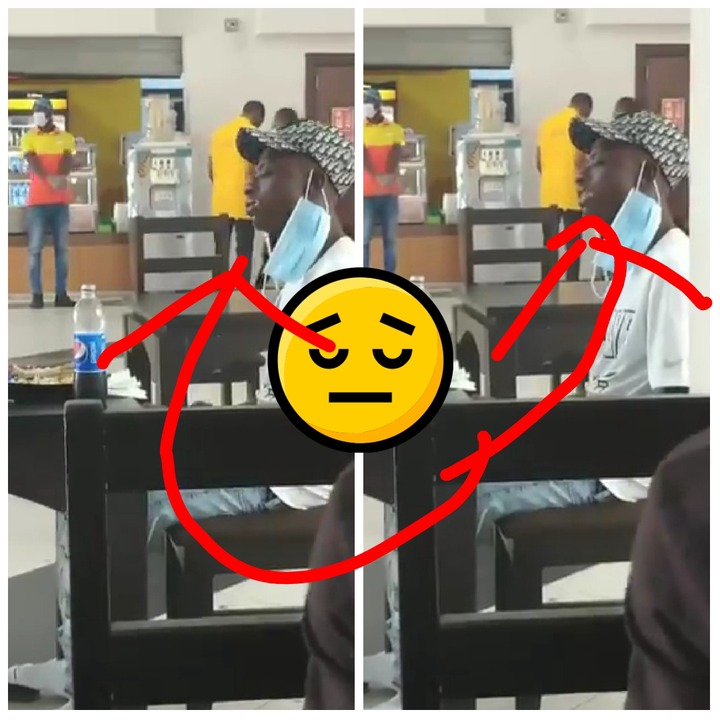 Many people in society do well before until they indulge in weeds and all changes instantly, who is to blame for that, and government is really doing their utmost best to ensure that people are abstinent from this. Look at a perfect example of what weeds can do to someone's body.
A guy known as @niealda on twitter posted seconds of a video involving a guy who was spotted doing as if he were intoxicated with the way he ate.
And it wasn't that the guy was drunk, according to what the poster said, but that he was high with weeds in his hands. He didn't really enjoy the food he consumed because the meat dropped off his table, and he went on to take it back and consume it.
He went on to say that the staff there had already told him the meat was dropping several times, but still the same thing.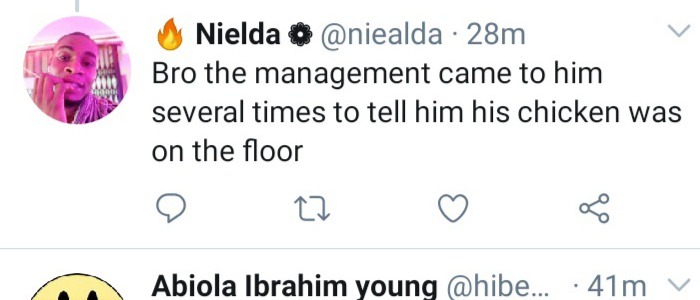 Screenshots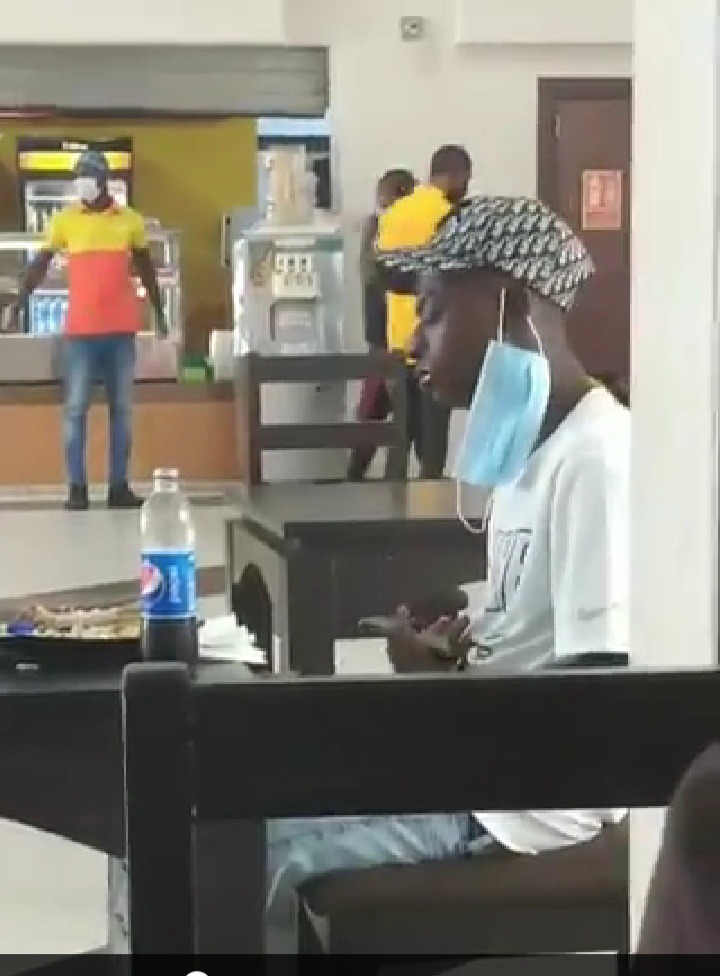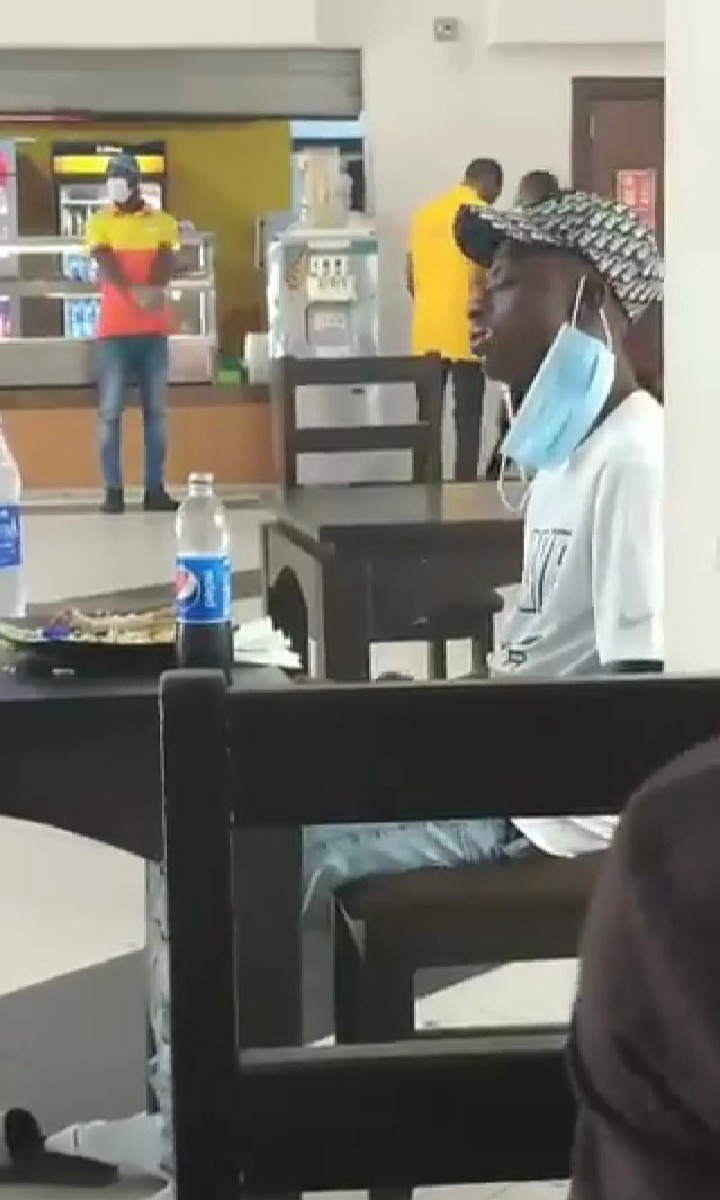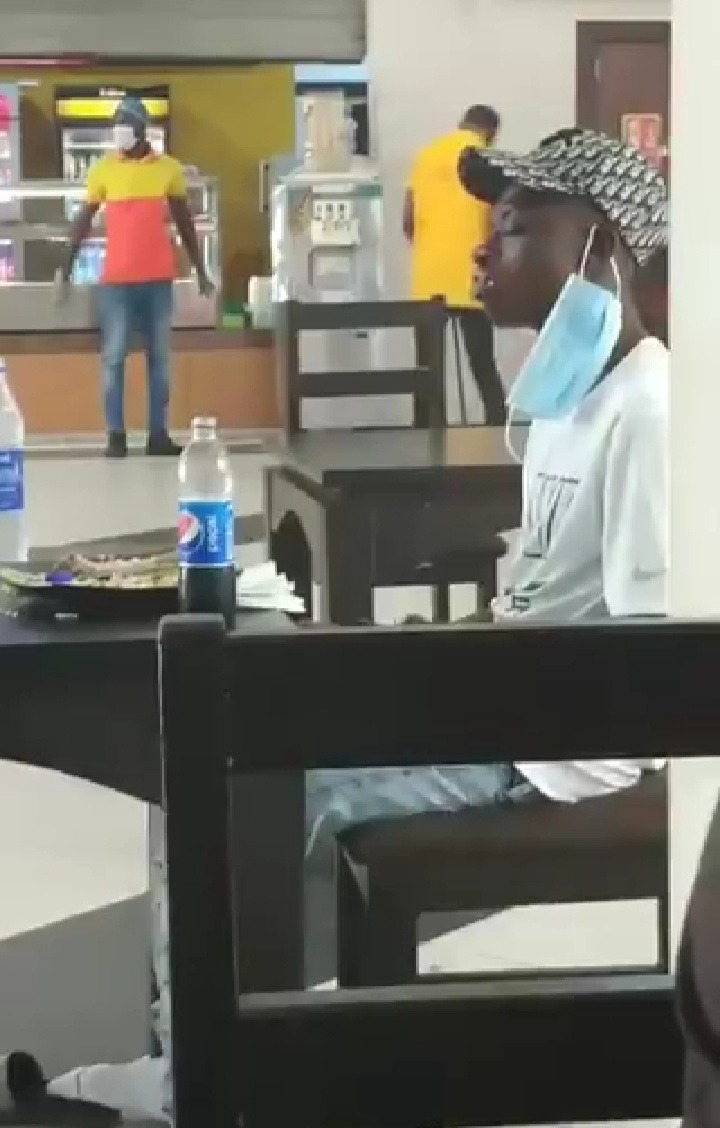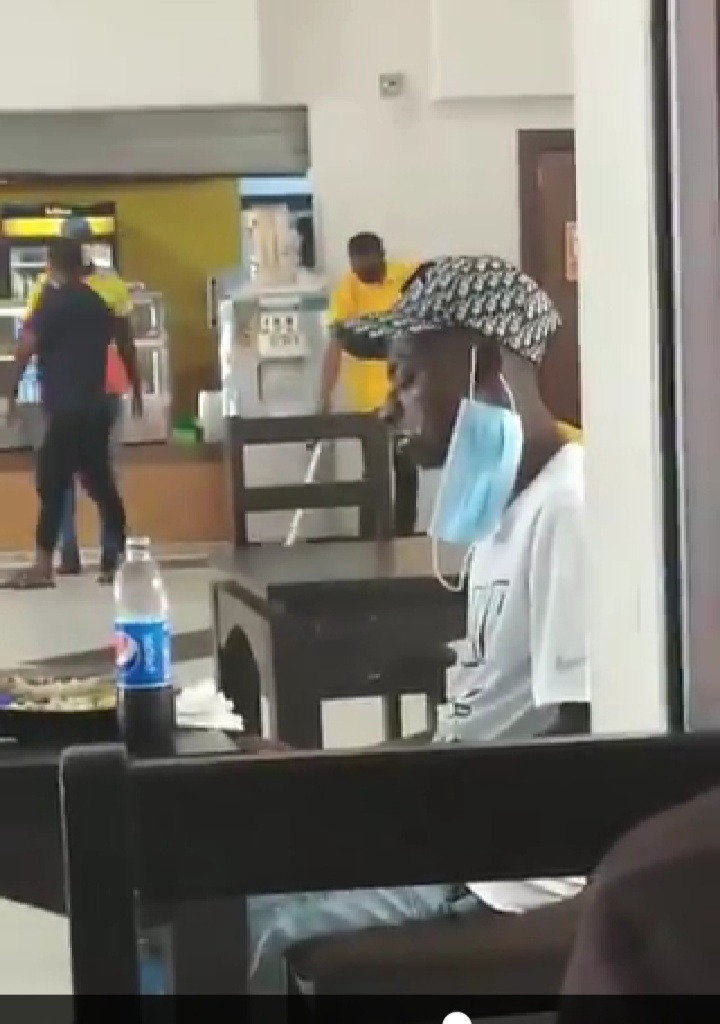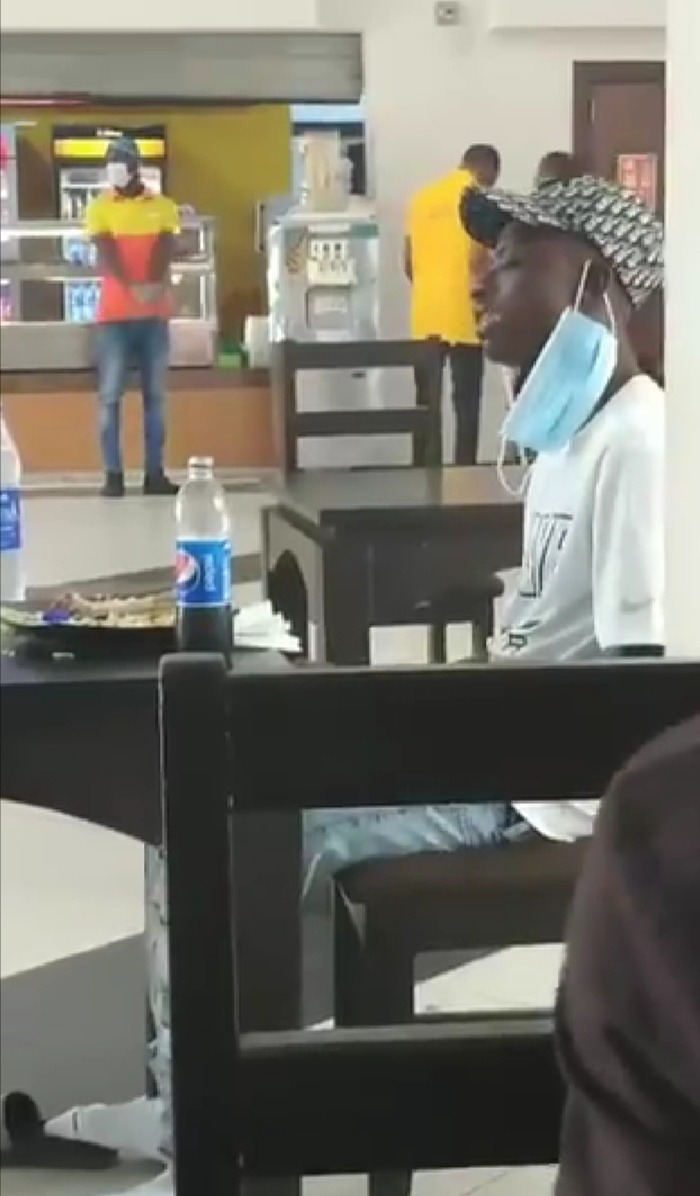 Video:https://twitter.com/niealda/status/1359035841658691586?s=19
What could truly cause this habit of drinking weeds?
Since most respondents didn't give the guy the answer he wanted, they're just accusing him of showing the guy.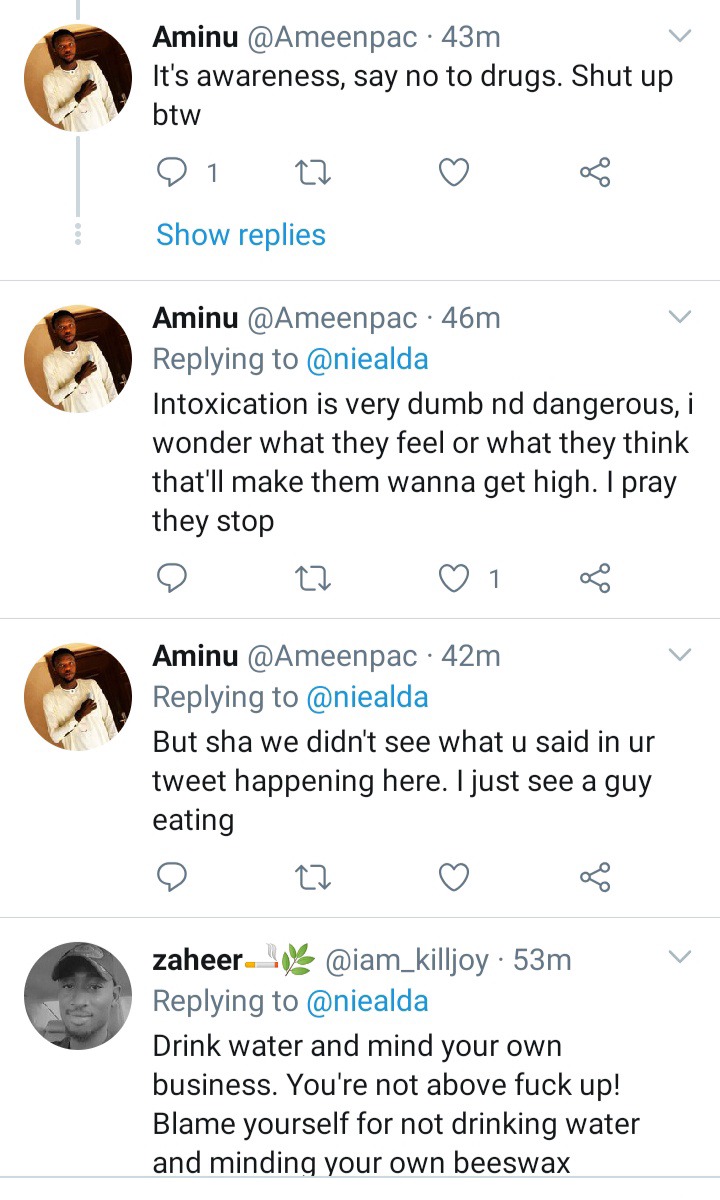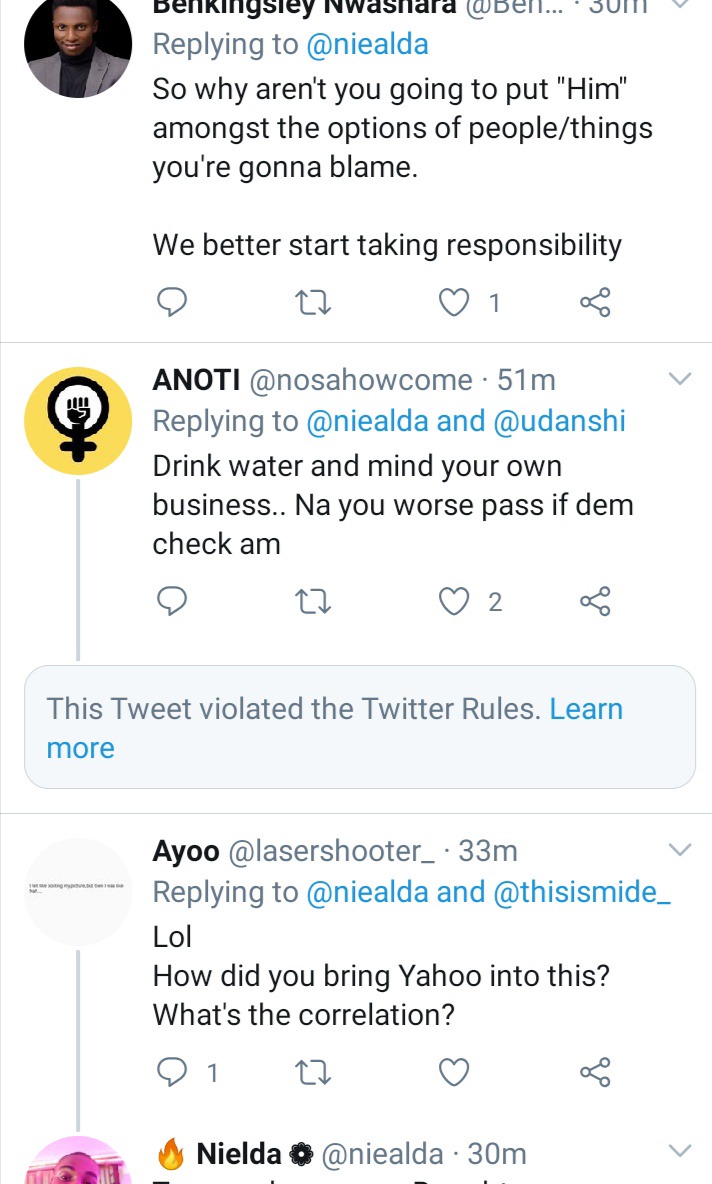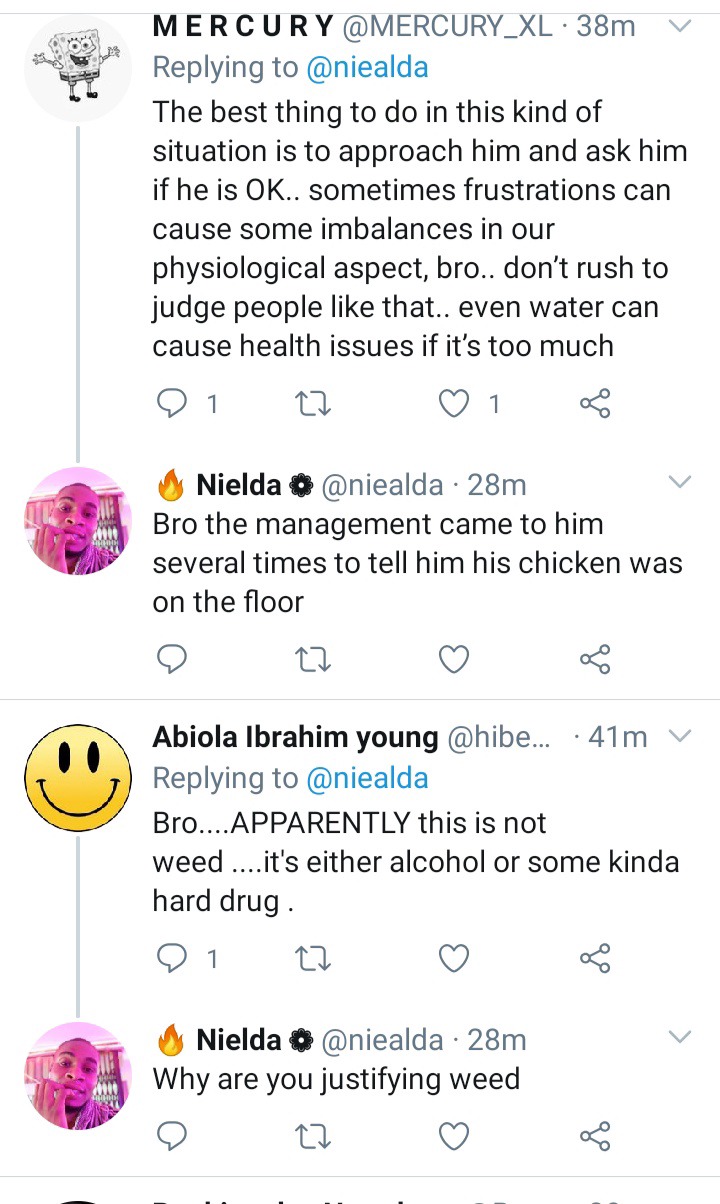 Source:https://twitter.com/niealda/status/1359035841658691586?s=19
Content created and supplied by: Ameboibadanblog (via Opera News )