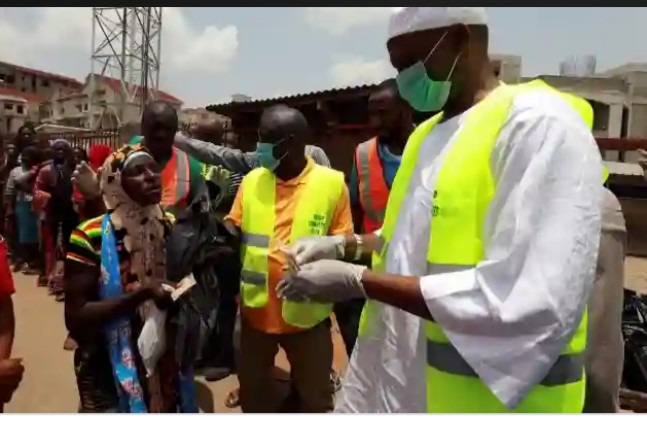 Coronavirus disease 2019 (Covid-19) is a respiratory illness that can spread from person to person. The virus that causes Covid-19 is a novel coronavirus that was first identified during an investigation into an outbreak in Wuhan, China. Similarly, many health experts believe that the new strain of coronavirus likely originated in bats or pangolins. The first transmission to humans was in Wuhan, China, among people linked to a local seafood market ("wet market"). Most of the early cases had some sort of contact history with the original seafood market. Since then, the virus has mostly spread through person-to-person contact.
Most people infected with the Covid-19 virus will experience mild to moderate respiratory illness and will recover without requiring special treatment. However, the disease can be serious and even fatal. Older people, and those with underlying medical problems like cardiovascular disease, diabetes, chronic respiratory disease, and cancer are more likely to develop serious illness. There are also preventive measures for the coronavirus that include washing of hands; using alcohol-based sanitizer frequently; maintaining social distance of not less than 2 meters; using face masks; avoiding facial contact with an infected person; not touching your face; coughing into your elbow; staying at home if you can; seeking medical care early when you notice fever, cough, and difficulty breathing; throwing used tissues in the trash; cleaning and disinfecting frequently touched surfaces; staying informed; and following advice given by a health-care provider.
Covid-19 is a virus that has created tension and devastation around the globe. This article is designed to specifically find out the effect of Covid-19 on the socioeconomic well-being of Nigerians.
Check out the effect and impact of Covid 19 on Nigerian socio-economic well being;
1. Covid-19 has disrupted and negatively impacted the socioeconomic and religious progress of Nigerians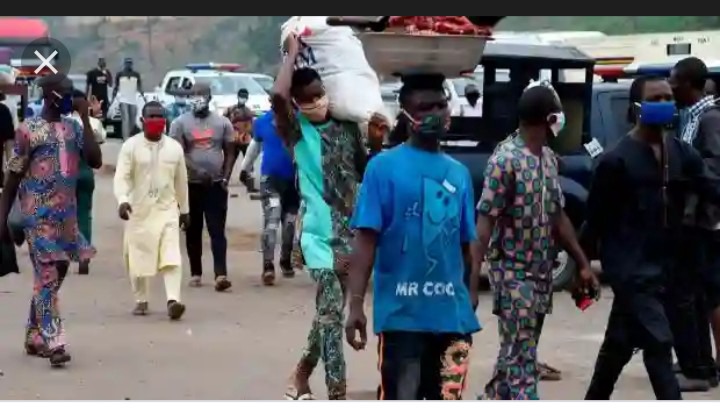 All forms of formal education programs and schools were shut down, and formal academic learning was disrupted. The worst part of it is that Nigeria is very suboptimal in the use of information and communication technology (ICT) in learning, such as distance learning and online education. If this were not the case, the Nigerian education sector would not have been affected so badly by the coronavirus because academic activities would have continued online. The economy that is comprised of buying, selling, and production was shut down. Market men and women, artisans, and those who depend on daily activities for survival have been adversely affected. In fact, it was said that the "hunger virus" was more devastating to common Nigerians than the coronavirus. The Nigerian entertainment industry was shut down: Musicians; actors and actresses; comedians; fine and applied artists who had events, shows, and exhibitions scheduled had to indefinitely postponed or canceled the shows entirely. All forms of social gathering were banned, such as weddings, birthday parties, and funerals. All forms of religious gatherings were banned; many congregants and worshipers were perplexed and dismayed. Other findings from several scholars from different nations also show that the Covid-19 pandemic has had a devastating impact on the socioeconomic well-being of the people. In a working paper by McKibbin and Fernando (2020), they asserted that based on the empirical evidence available, the Covid-19 pandemic has disrupted the economy of China, which has had a boomerang effect on the global economy. Also, Atkeson (2020), in a working paper with the National Burau of Economic Research, discovered that the rise in the case of deaths from Covid-19 in the United States will heighten unemployment and also cause scarcity of labor in financial institutions. Guerrieri, Lorenzoni, and Straub (2020) studied the macroeconomic implications of Covid-19: Covid-19 has caused a shutdown of different sectors of the American nation, causing undue pain and disruption of social activities of the citizens.
2. Nigeria health sector is ill prepared and underprepared to handle pandemics such as Covid-19 and epidemics such as Lassa Fever
The number of hospitals in Nigeria is inconsequential with respect to the 200 million Nigerians and insignificant to handle epidemics or pandemics in the country. The available hospitals are ill equipped and in a very moribund state. None of the government-owned hospitals in Nigeria has a single ventilator. Personal protective equipment for disease control was not available in the hospitals even before and during the Covid-19 pandemic outbreak. This explains why Nigerian politicians, technocrats, and successful businessmen are quick to leave Nigeria for medical attention whenever they need it. None of the health facilities in Nigeria had an emergency operation unit and there is overall poor level of preparedness that exists in Nigerian health-care facilities means that they cannot prevent or contain a communicable disease outbreak. Similarly, Nigeria health system is backwards and poorly developed. No adequate and functional surveillance systems are developed and hence no tracking system to monitor the outbreak of communicable disease, bioterrorism, and chemical poisoning. In addition, an assessment of women's satisfaction with maternal health care in referred hospitals in Nigeria. It shows that low use of antenatal, delivery, and postnatal services by women was due to the low quality of care in health facilities.
3. There were many wrong assumptions, speculations, and conspiracy theories by Nigerians about the origin, nature, and operations of the Covid-19 pandemic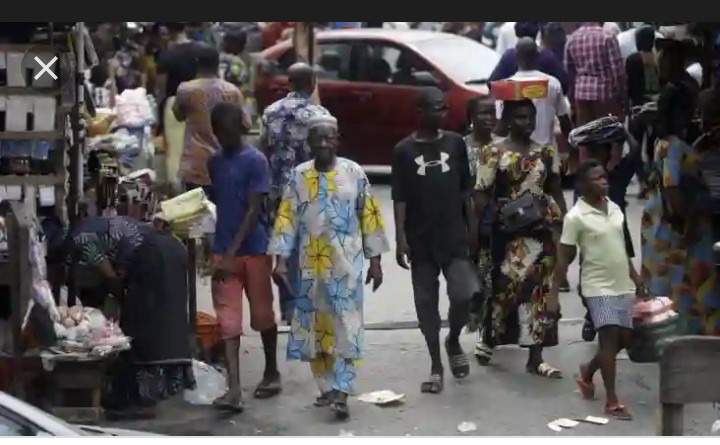 Some of the wrong assumptions and conspiracy theories are as follows: Coronavirus does not exist; it is propaganda by politicians to syphon billions of Naira; coronavirus was caused by the 5G network; Africans and Nigerians in particular are immune to the virus, so the virus cannot hurt them; coronavirus was created by the Illuminati to humble the world and bring about one world government and one world religion; Covid-19 was a biological weapon created by China to humble the rest of the world so it could become the economic power of the world, and so on. These was also in line with what other scholars, bloggers, and newspaper columnists have revealed about wrong assumptions of Nigerians and the coronavirus pandemic. Kazeem (2020), writing about fake news, indicated that social media such as WhatsApp and Facebook have been utilized to pass misinformation about the Covid-19 pandemic. He also described how people drank and bathed with salt as Ebola preventive measures during the Ebola outbreak in 2014. Misinformation and wrong assumptions have wreaked havoc on the efforts to contain the spread of Covid-19. Similarly, CNN debunked some of the myths and wrong assumption about Covid-19 (Kaur, 2020). Some of the debunked claims were as follows: Black people don't get coronavirus; heat from the sun kills the virus; and kids can't get the coronavirus. The British Broadcasting Cooperation (BBC, 2020) has also debunked some Covid-19 myths in Africa, such as the claim that inhaling very hot steam is a cure, a claim that was actually endorsed by the Tanzanian president, and that consuming alcohol protects one from Covid-19—a government official in Kenya recommended and distributed Hennessy as a throat sanitizer. The World Health Organization African zone has also conducted workshops in Abuja, the capital of Nigeria, such as the one in February 2020, to address misinformation of the public about the Covid-19 pandemic (WHO, 2020).
4. social workers in Nigeria play a significant role in the war against Covid-19
Some of the roles played by Nigerian social workers in the fight against Covid-19 include information dissemination on Covid-19 preventive measures such as social distancing, staying at home, hand washing, using hand sanitizer, coughing into the elbow, and using gloves and face masks. Social workers also helped in the distribution of government and nongovernmental palliative measures such as food and other gift items to the public to cushion the effect of lockdown necessitated by Covid-19. Social workers also engage in counseling while maintaining antitransmission measures. According to the International Federation of Social Work (IFSW, 2020), "In many countries social workers are supporting communities that are affected or fearful of the Covid-19 virus." Some of the functions of social workers at this time of pandemic include: ensuring that the most vulnerable are included in planning and response; organizing communities to ensure that essentials such as food and clean water are available; facilitating physical distancing and social solidarity; and advocating for the advancement and strengthening of health and social services as an essential protection against the virus.
5. some suggestions about solutions to the deplorable state of the Nigerian health-care system and its underpreparedness to handle the pandemic
Finally, Government should pay more attention to health sector funding; Nigerian hospitals should be equipped with technological apparatus for treatment and disease control; research teams should be created and funded to engage in research on existing and emerging viruses; and the government should be reformed to eradicate corruption.
Conclusion
The Covid-19 pandemic has had a devastating impact on the socioeconomic well-being of Nigerians. Almost all sectors of the Nigerian state except the medical sector were shut down. The virus pandemic has been riddled with wrong assumptions and conspiracy theories from Nigerians. The Nigerian health-care system was ill equipped, underfunded, and underprepared to handle Covid-19 pandemic or any epidemic. Nigerian social workers have played a significant role in the fight against Covid-19, but their effort has been hindered and mitigated by a lack of government recognition and institutionalization of the profession. I hereby recommends that the Nigeria government should institutionalize social work practice in Nigeria and give the profession a place in the main stream of the economy. The government should pay more attention to the Nigerian health sector in terms of funding, equipping hospitals, and training of medical staff. Government reform is necessary to be rid of corrupt politicians who embezzle funds meant for the health sector.
Content created and supplied by: Betterwriter (via Opera News )
Opera News is a free to use platform and the views and opinions expressed herein are solely those of the author and do not represent, reflect or express the views of Opera News. Any/all written content and images displayed are provided by the blogger/author, appear herein as submitted by the blogger/author and are unedited by Opera News. Opera News does not consent to nor does it condone the posting of any content that violates the rights (including the copyrights) of any third party, nor content that may malign, inter alia, any religion, ethnic group, organization, gender, company, or individual. Opera News furthermore does not condone the use of our platform for the purposes encouraging/endorsing hate speech, violation of human rights and/or utterances of a defamatory nature. If the content contained herein violates any of your rights, including those of copyright, and/or violates any the above mentioned factors, you are requested to immediately notify us using via the following email address operanews-external(at)opera.com and/or report the article using the available reporting functionality built into our Platform See More