After she was seen walking with one leg during the protest, see what people are planning for her
After she was seen walking with one leg during the protest, see what people are planning to do for her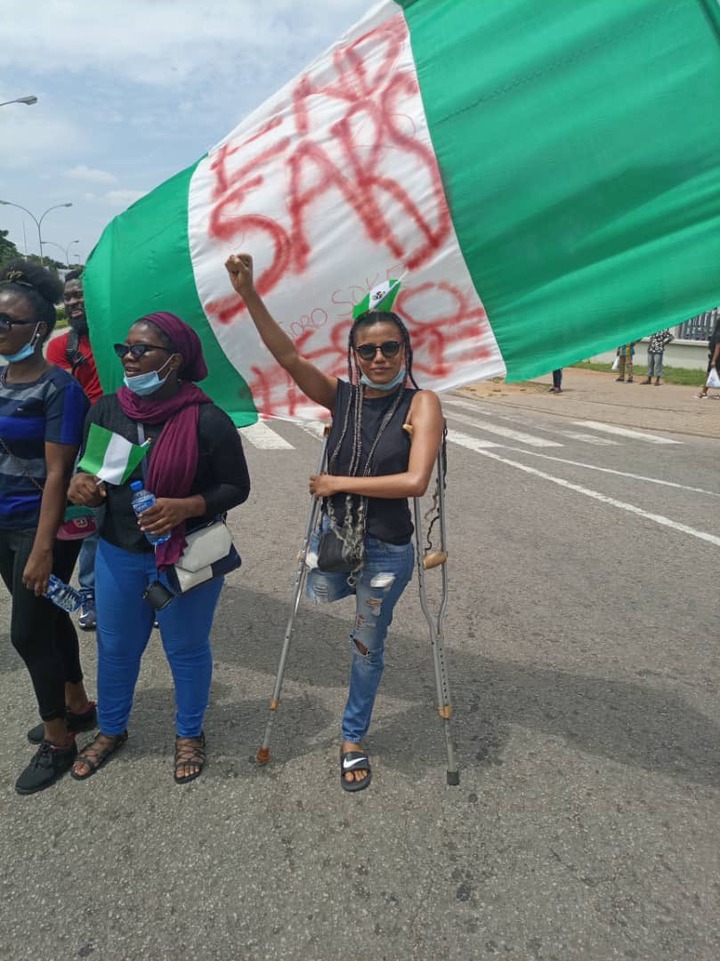 While I was going through the hashtag #EndSARS, I came across a picture of the protest which for me was the best one for the day. Despite her condition, that didn't stop her from coming out to protest.
A Young lady who was identified as Jane Obiene whose picture hit the internet after she walked throughout the protest despite her being on crutches and having a leg.
For her, it was just a normal protest for her but after this picture emerged online, she got the attention of internet users who in the coming days are hoping to help her especially after a popular Doctor saw this.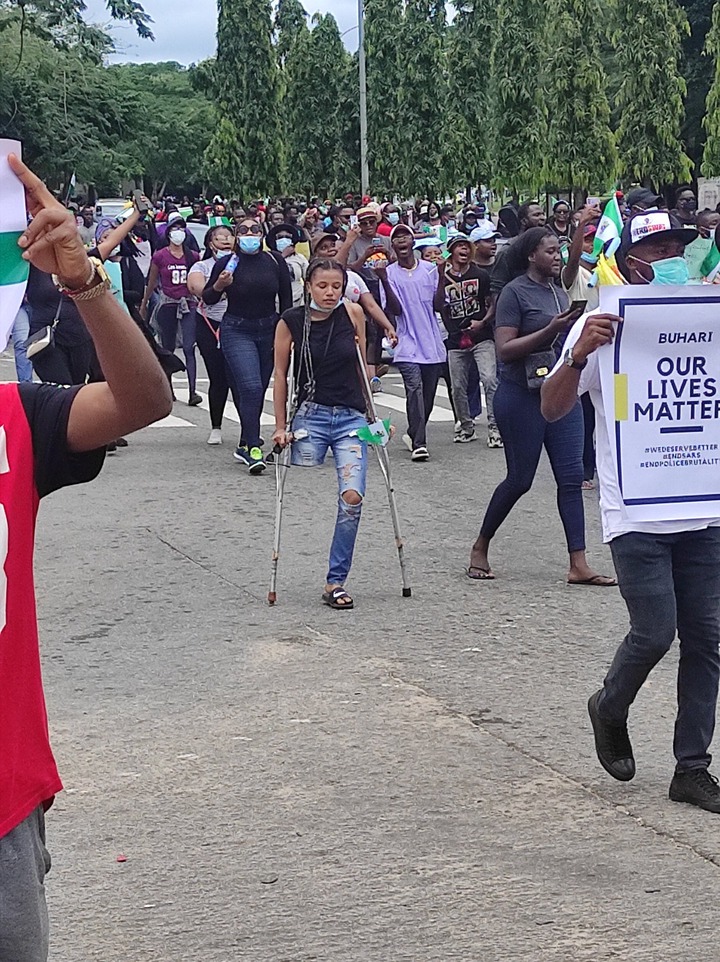 A user said "We need to get her a prosthetic leg.
#EndSARS"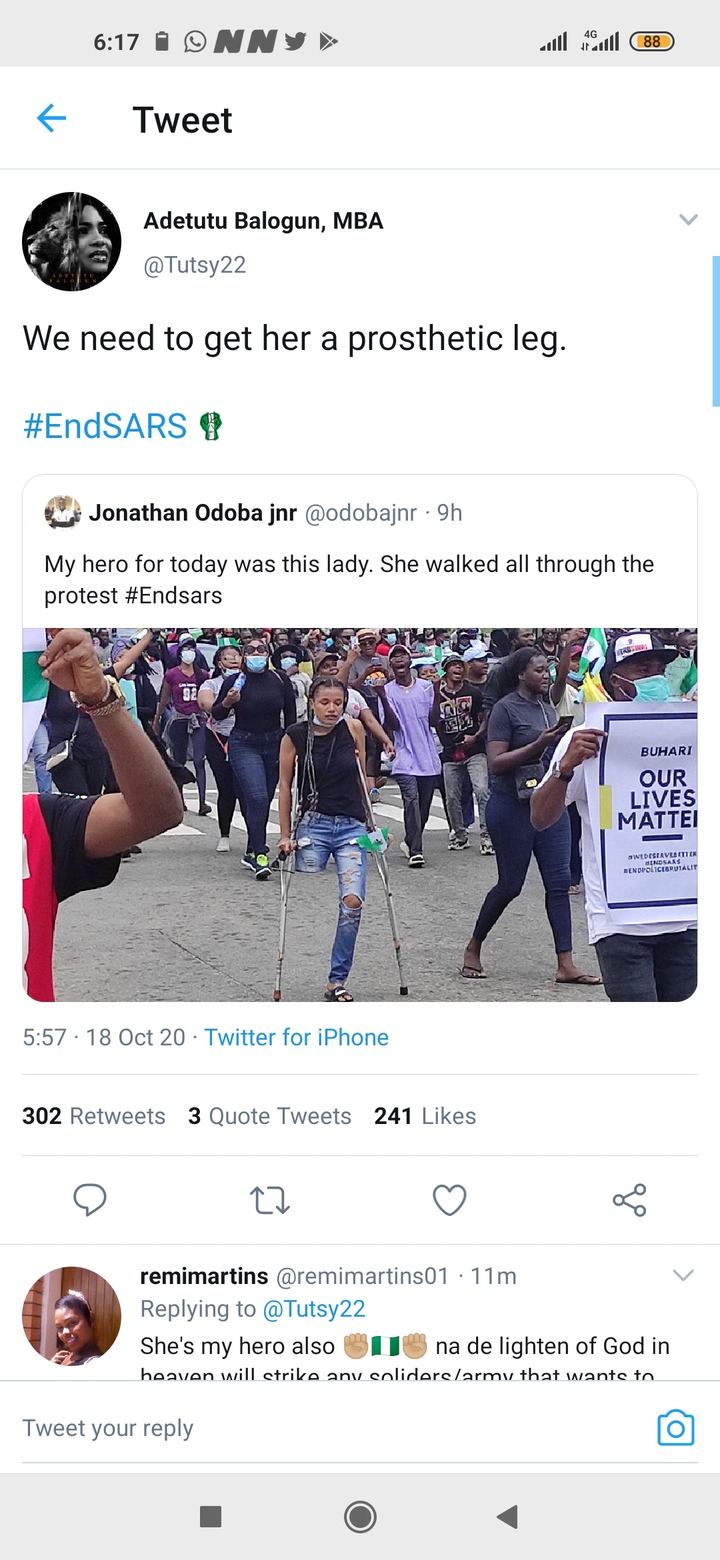 While popular Doctor Aproko said "Can we locate this lady?
Can we get her a prosthetic leg?
Let's make this happen!
#EndSARS"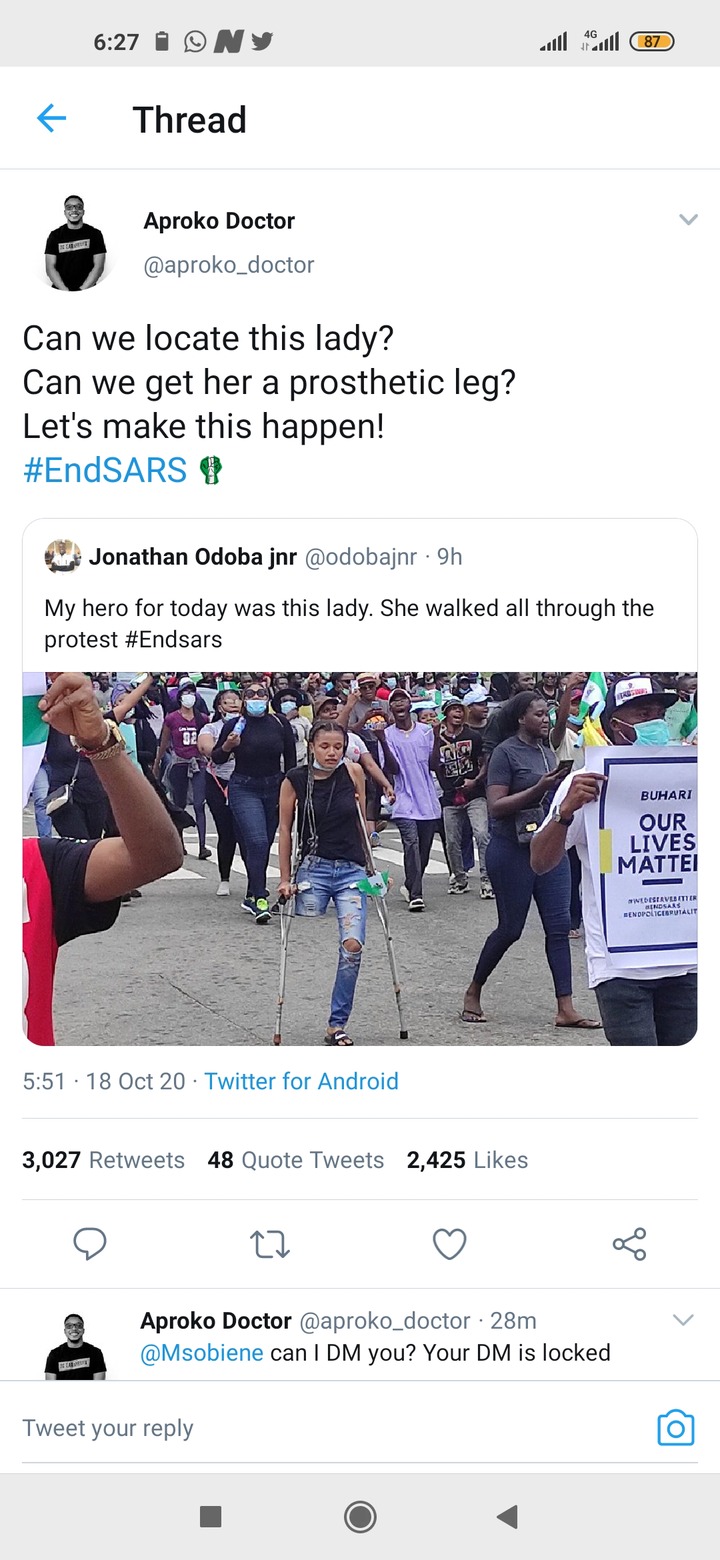 And luckily immediately the Doctor tweeted this, her handle was found immediately as she and Doctor both chatted.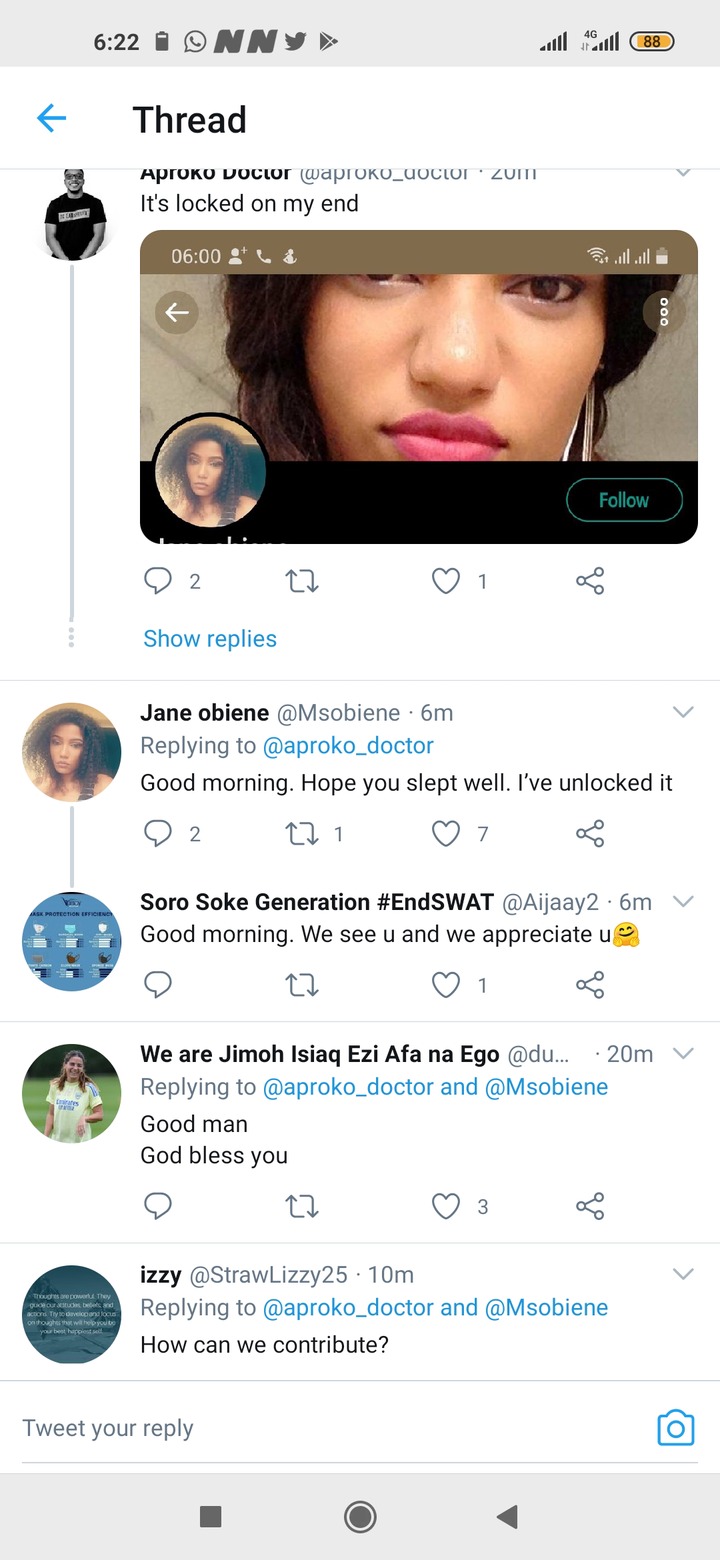 In my opinion, I wouldn't be surprised if she actually get one because during this time of Protest, it seems Nigerians have been more United than ever.
Content created and supplied by: TeamAnonymous (via Opera News )