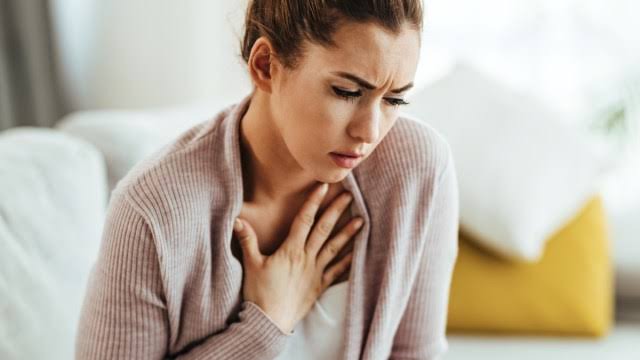 During a heart attack, the blood supply that normally nourishes the heart with oxygen is cut off and the heart muscle begins to die. Heart attacks — also called myocardial infarctions — are very common in the United States. In fact, it's estimated that one happens every 40 seconds.
Some people who are having a heart attack have warning signs, while others show no signs.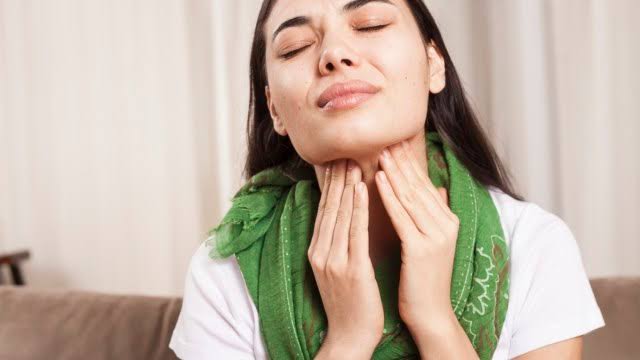 Not all heart problems come with clear warning signs. There is not always an alarming chest clutch followed by a fall to the floor like you see in movies. Some heart symptoms don't even happen in your chest, and it's not always easy to tell what's going on.
That's especially true if you are 60 or older, are overweight, or have diabetes, high cholesterol, or high blood pressure.
The more risk factors you have, the more you should be concerned about anything that might be heart-related.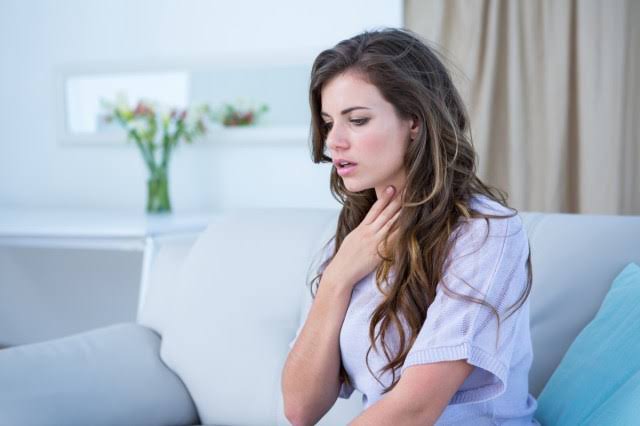 About every 40 seconds, someone has a heart attack in the US. Most people imagine that having a heart attack is always intense. But the truth is that sometimes you may be unsure if your are suffering from a heart attack because the signs can be subtle and different from what you may typically think of.
This makes heart attacks very dangerous. In fact, 1 in 5 heart attacks goes unnoticed, meaning the heart muscle is damaged due to lack of blood supply — but the person is not aware of that this has occurred.
So what are the signs of a heart attack — both subtle and not-so-subtle? Here are 4 signs of heart attack to be on the lookout for:
Chest Discomfort
It's the most common sign of heart danger. If you have a blocked artery or are having a heart attack, you may feel pain, tightness, or pressure in your chest.
Your Feet Swell
Feet swelling can occur for a bunch of garden-variety reasons, such as pregnancy, varicose veins (which are unsightly but not dangerous), or when you travel and have limited ability to move around. It can also be a sign of heart failure, a chronic condition in which the heart pumps blood inefficiently. "Swelling can also occur when the heart valve doesn't close normally," says Michael Miller, MD, professor of cardiovascular medicine at the University of Maryland School of Medicine. Some medications for blood pressure and diabetes could also cause swelling, says Dr. Miller. 
You Get Dizzy Or Light-headed
Again, this is one of those symptoms that can have many non-heart related causes. If you have ever been to a gym, you may have seen warning signs to stop walking, running, cycling or elliptical stepping if you feel dizzy or light-headed.
This symptom could be caused by dehydration or because you "got up too quick," but if it occurs on a regular basis then talk to your doctor to see if medication side effects, inner ear problems, anemia, or, less commonly, heart issues are to blame.
Arm, Back, Neck, Jaw, or Stomach Pain or Discomfort.
Heart attack pain may not be confined to the chest area. Pain or discomfort in your arm, back, neck, jaw, or stomach can also be heart attack-related.
But many people do not associate pain in these areas with having a heart attack — which may prevent them from getting immediate medical attention.
Shortness Of Breath
Could indicate: Atherosclerosis; coronary artery disease; congestive heart failure; valvular heart disease
Sure, you get winded easily if you're a little out of shape, but don't write it off too quickly. If you find yourself gasping for air after a small amount of exertion, like walking out to the car or up the front steps, it could be heart-related.
Swelling
Could indicate: Congestive heart failure; valvular heart disease
Especially in the legs, ankles, or feet, swelling can be a sign of heart failure. If you have puffed up so much that your finger leaves an indent when you touch your body, it might be time to check with a medical professional.
Content created and supplied by: Just_Lifestyle (via Opera News )