Nigerians are very strong believers in prayers. We fast and we pray so much so that most people now see fasting as a normal thing. But one thing about fasting is that, you need to have a strong immune system to be able to handle the stress fasting puts on your body. This is why it is always advised that people who are sick or old should stop fasting or reduce the length of their fasting period.
Just this afternoon a lady has taken to social media to cry out after her father who has been fasting is now so weak he can't stand up. She posted this cry for help on TwitterNG, begging doctors on the TL to help out with emergency tips that can be rendered to her father before a cab arrives to take him to the hospital.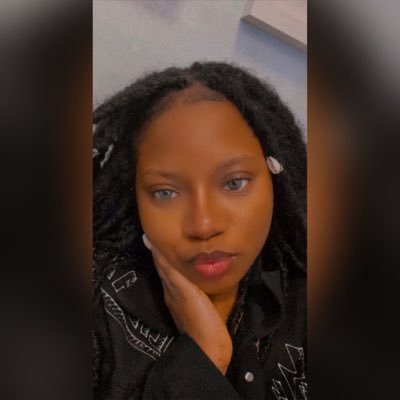 See what the lady posted;
"Doctors please this is urgent. My dad has been fasting and now he's so weak and can't stand up. He's on the bathroom floor rn. What can We give him or do before the cab gets here"
After she tweeted this, many people cam under her tweet to offer an emergency solution they think could be helpful.
See Reactions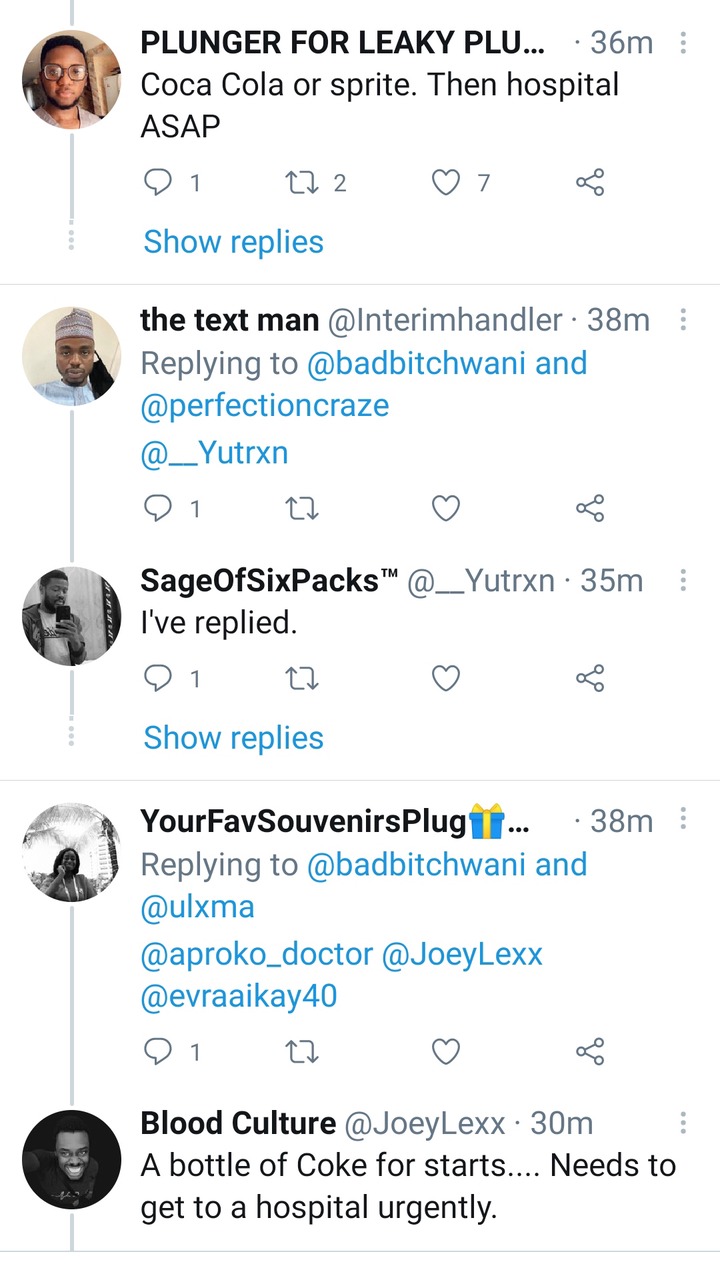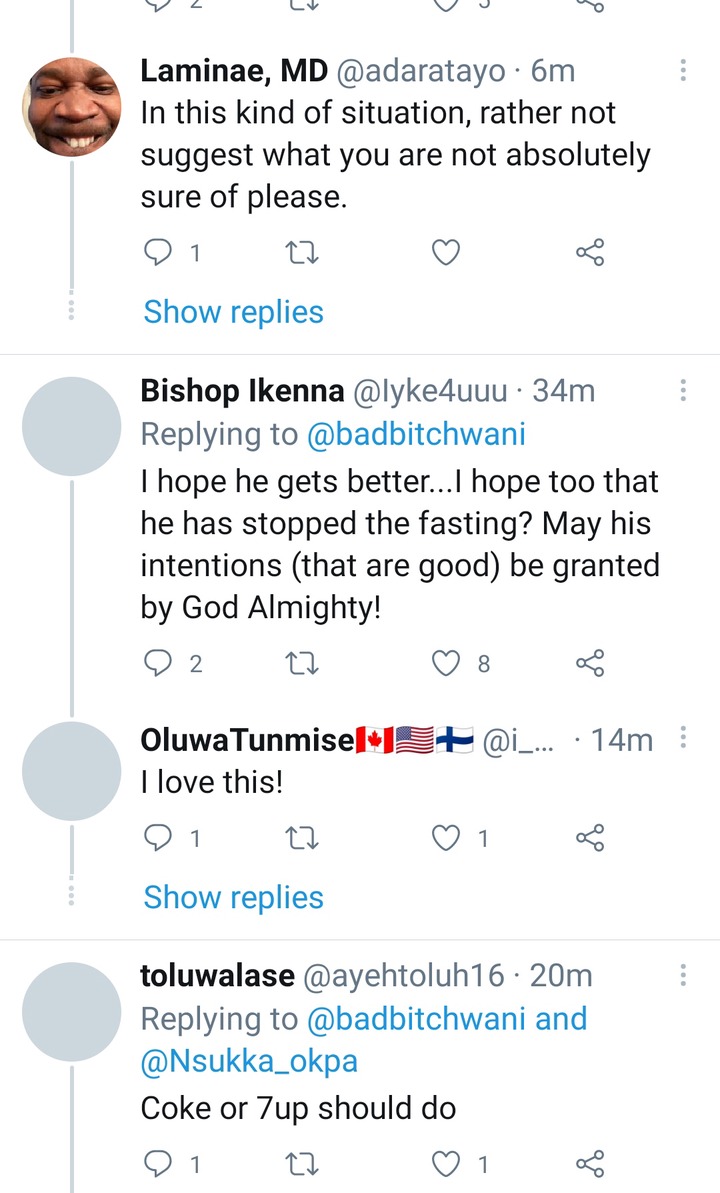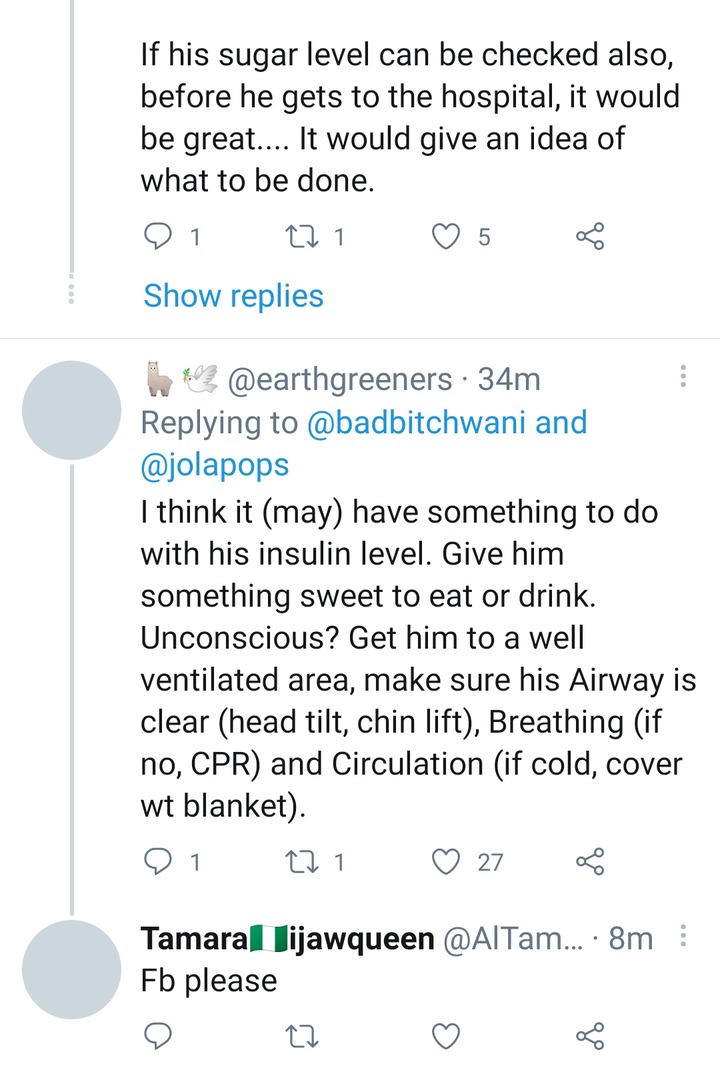 What do you think?
Kindly leave a comment and let us know what you have to say about this. Don't forget to like and share this, thanks.
Content created and supplied by: WoleOscar (via Opera News )