Sometimes the ability to accept our body the way it is can be very challenging. Almost everyone at some point in their life had something about themselves, or their body that they are not completely satisfied with. As a matter of fact, being able to accept your body and be happy with yourself the way you are is a virtue in itself.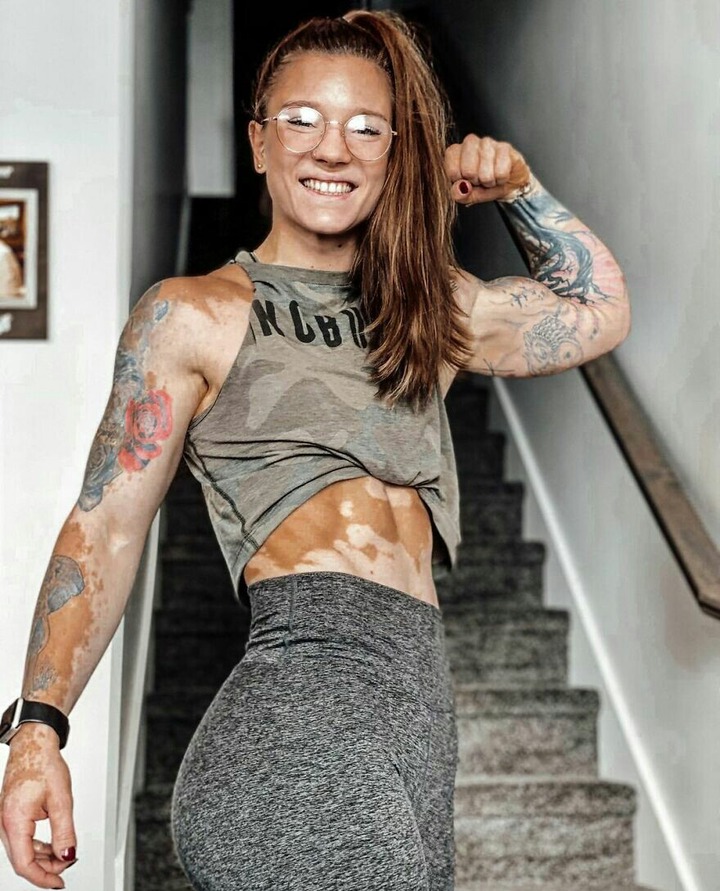 Here is a young lady who learnt to be happy in her body after some years of depression due to a skin condition called Vitiligo. This lady Antonia Livers was diagnosed with vitiligo, which is a rare skin condition that depletes the amount of melanin in the human skin, thereby making it appear white in colour.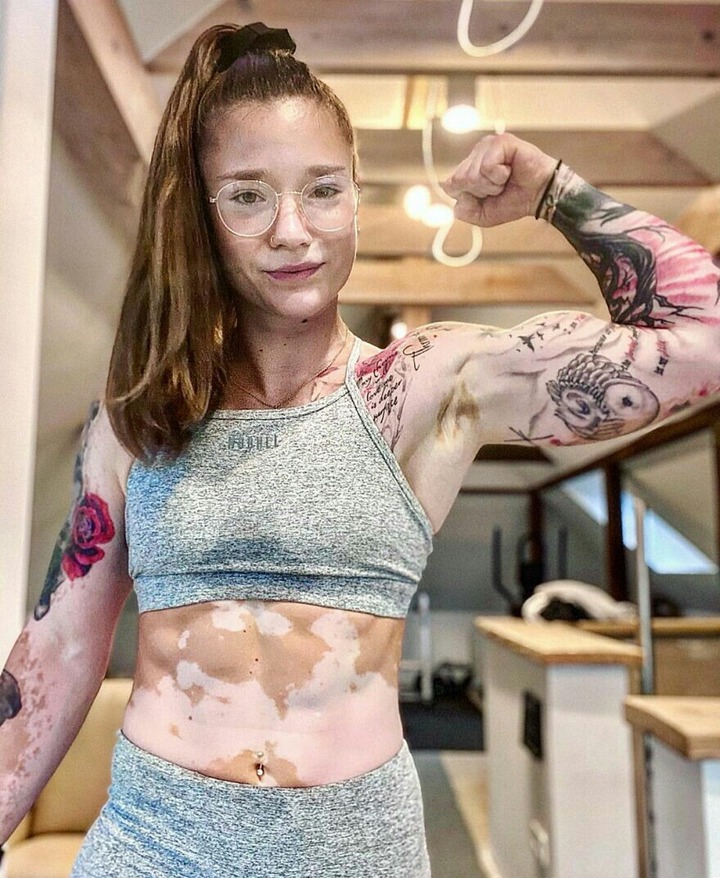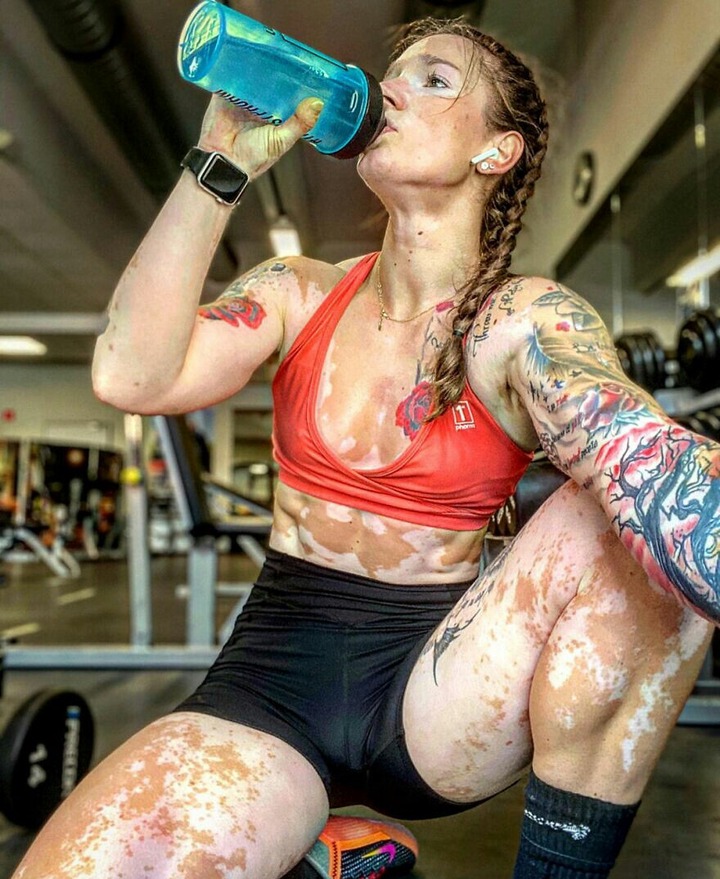 At first, Antonia was devastated after her diagnosis, she would spend hours crying everyday and she tried as much as she could to hide it using makeup. But the white patches on her skin became larger everyday and eventually spread all over her body. As the patches became larger at the age of 18, Antonia decided to go into weightlifting and bodybuilding in order to help boost her confidence in her body.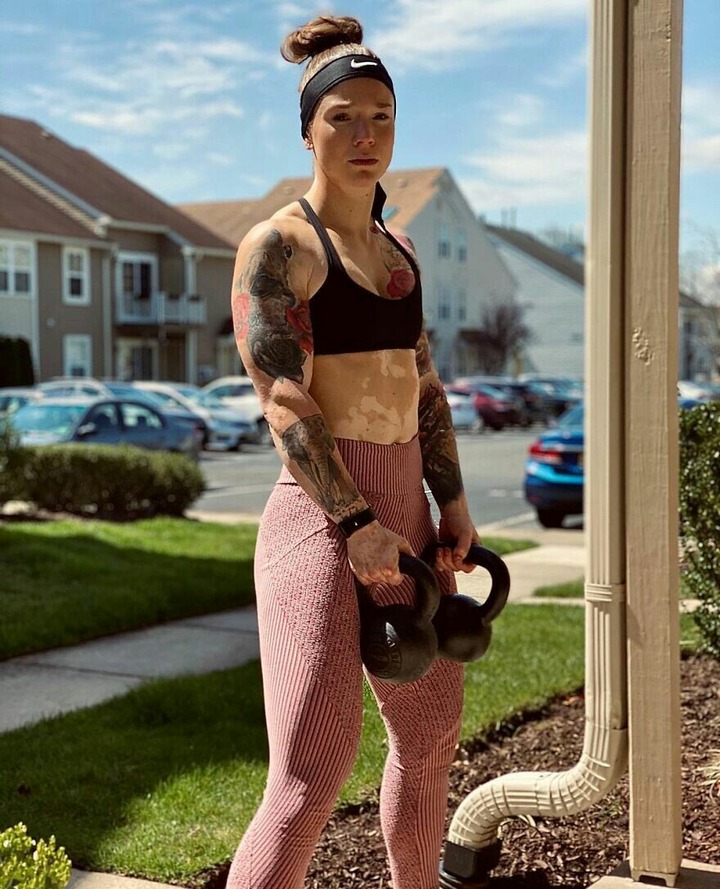 With her experience all these years of weightlifting in the gym, Antonia is now a professional fitness trainer, weightlifter and model, and she has also competed and won in many bodybuilding competitions.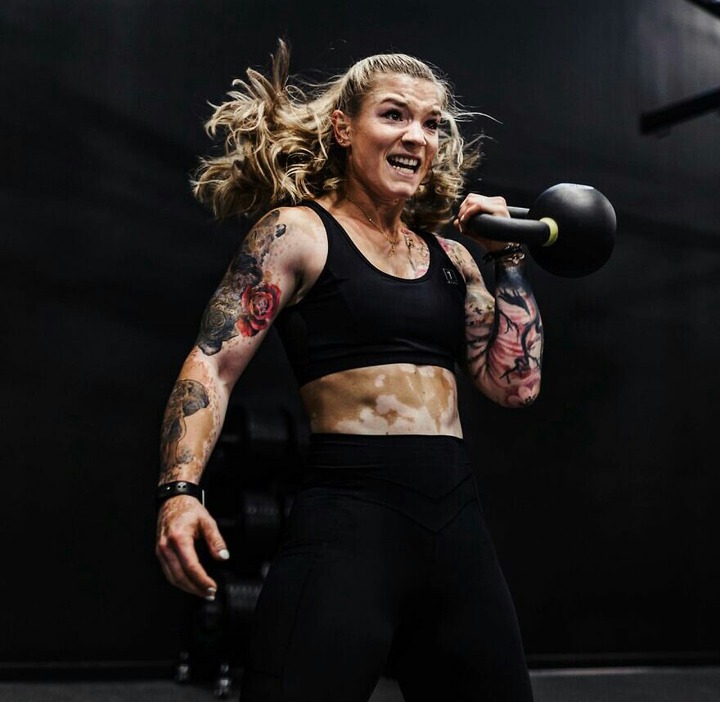 Apart from all these achievements, the most important thing is that she now lives a happy and normal life, comfortable in her own skin.
Content created and supplied by: Prestigeworldwide (via Opera News )