Herbal substances are natural medical substances created from roots and herbs. This has been in existence since time immemorial and is still in existence in this current age.
There are many uses of herbal substances, but the major uses are for health promotion and cure for ailments.
These herbs could either be used by applying them to the specific parts of the body that needed cure, or could be taken into the body through the mouth by drinking, chewing or swallowing.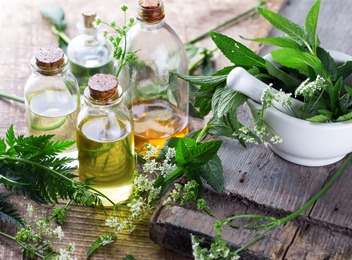 However, a doctor on Twitter, @Aproko_doctor, has warned against the drinking of herbal substances.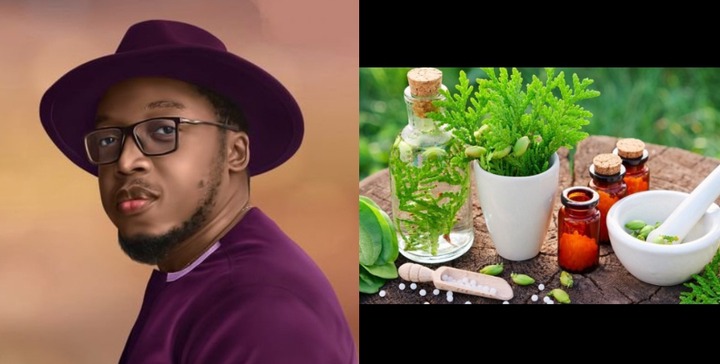 The doctor claims that it is very unhealthy for people to consume these herbal drinks as they affect the kidney and can cause kidney failure.
This was revealed on the 4th February, 2021.
See Screenshot below: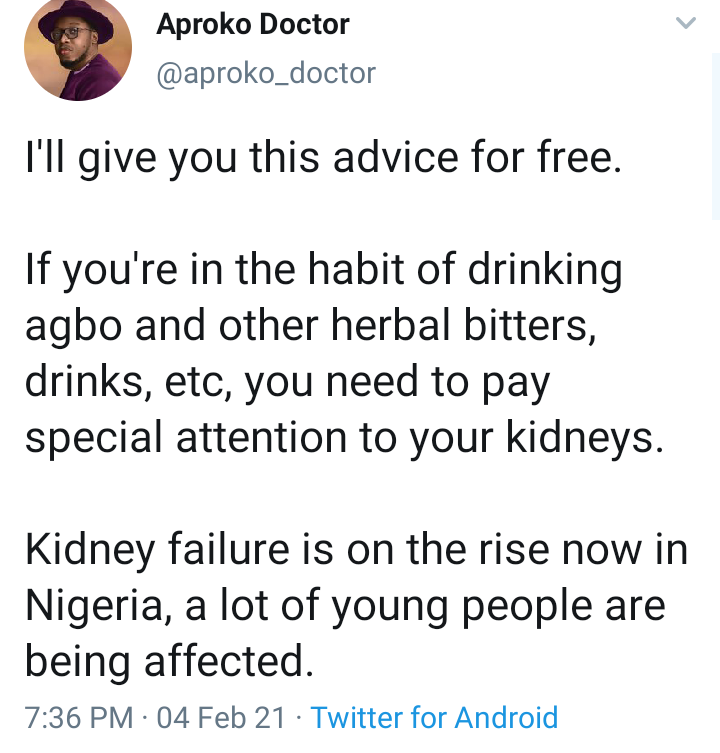 However, there have been mixed reactions as some claimed that they take herbal substances and they feel better when they do, while some supported the doctor, claiming that so many herbal products these days are not properly made, making them dangerous to the human health.
See Screenshots below: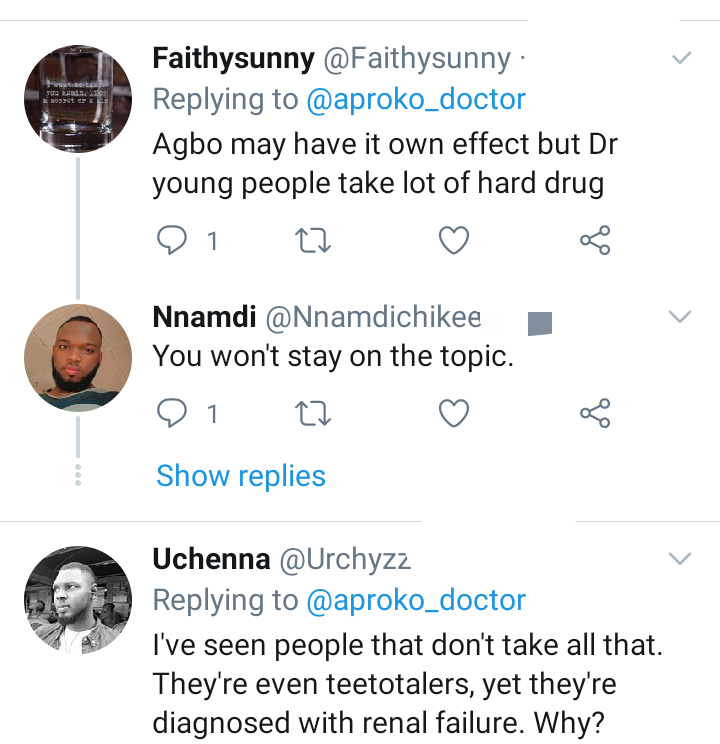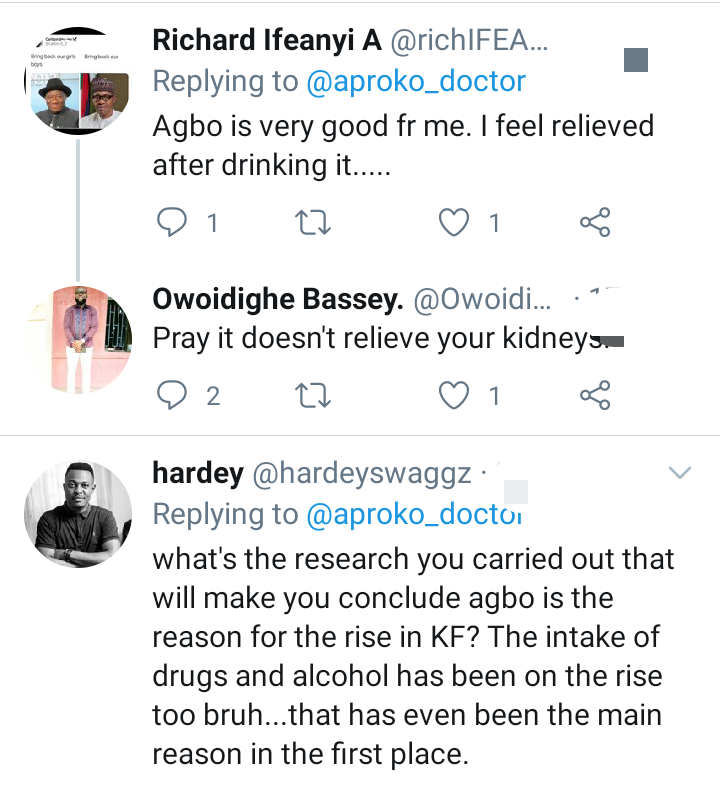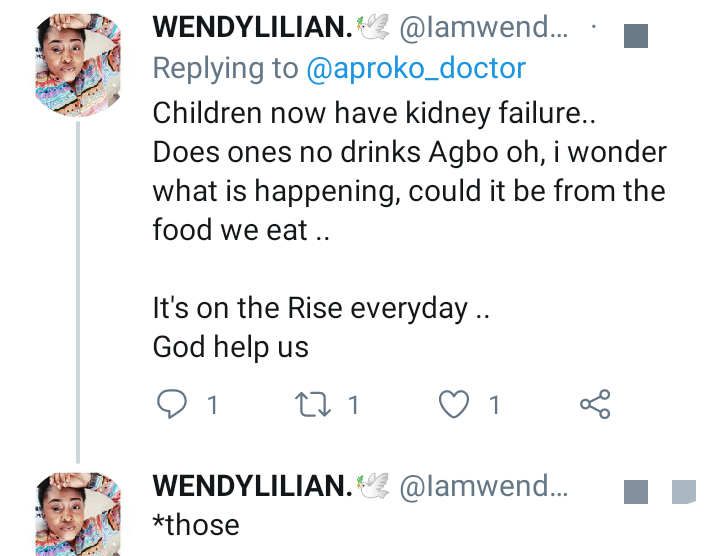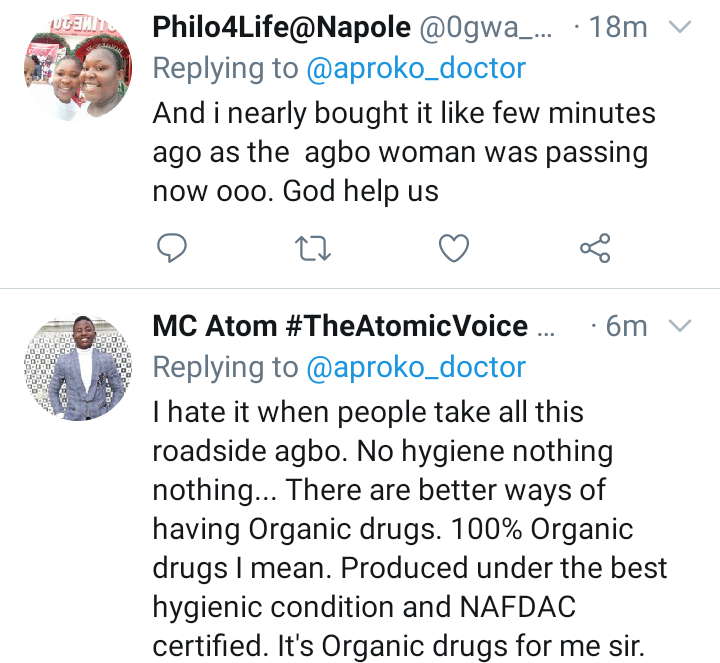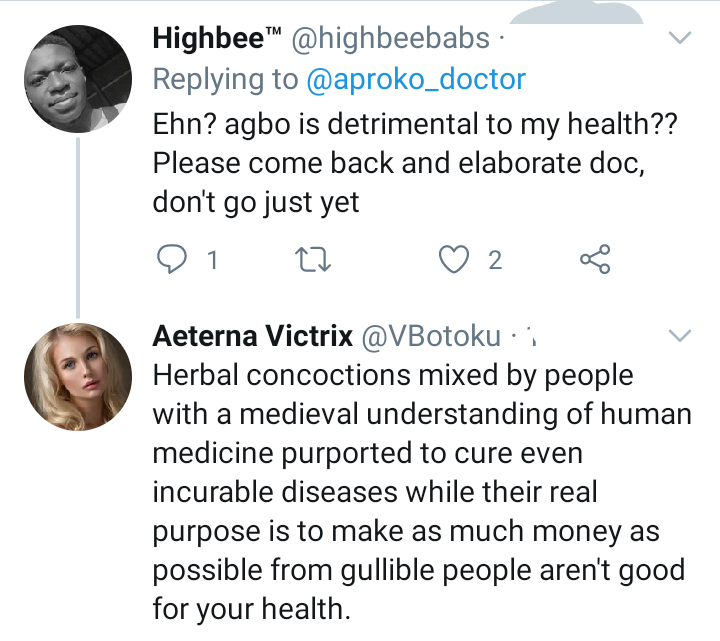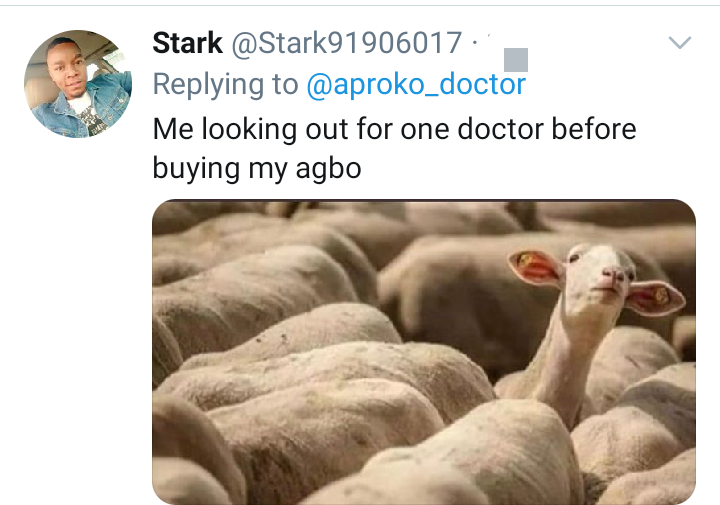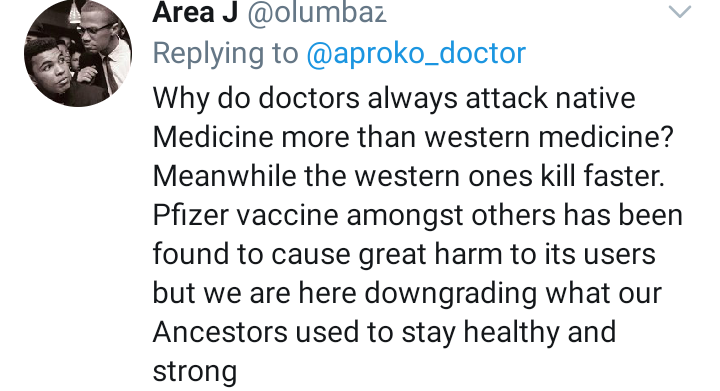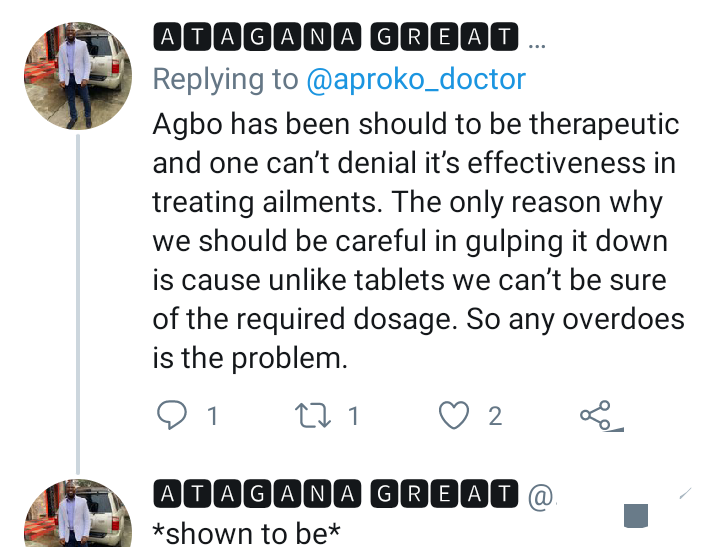 Content created and supplied by: AdesolaJoseph949 (via Opera News )