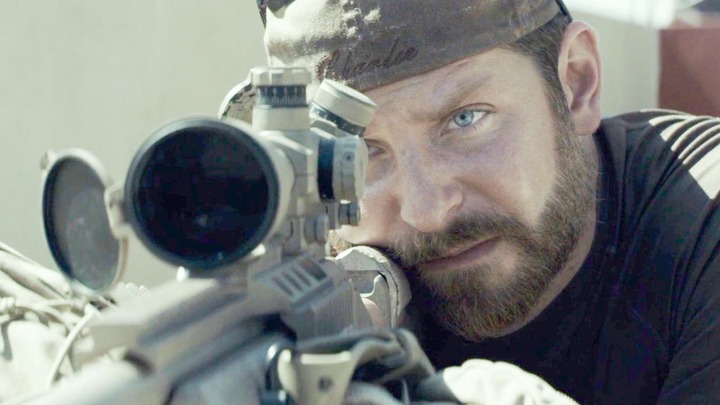 Guns. As one of the most prevalent weapons all around the world, they come in a disturbingly vast number of varieties. Handguns, shotguns, machine guns, bolt-action or semi-automatic rifles… the unnerving list goes on, and on. One thing that links every single type of gun though, is that if you're shot by it, then it's going to seriously hurt – and, depending upon a series of life-or-death variables, it may (or probably will) kill you.
But, what really happens if you're ever unfortunate enough to get shot? What does your body go through? And how much hope do you have to survive?
First, let's consider bullet speed. While each weapon is different, the average bullet travels at around 2,500 feet per second, or around 1,700 miles per hour. Like humans, bullets are subject to the laws of gravity, though. Meaning that the Earth's gravitational pull will cause them to dip, drop and slow down over time. That said, getting shot from afar is rarely less dangerous than being hit from a closer distance – particularly when shots are fired from a purpose-built, long-range rifle. Take for instance the record-breaking case of a Canadian special forces sniper who managed to kill an ISIS fighter in 2017, despite shooting at him from more than two miles away. Of course, a shooting at 'point blank' range is usually deadliest of all, with almost no time or distance between the weapon and the victim.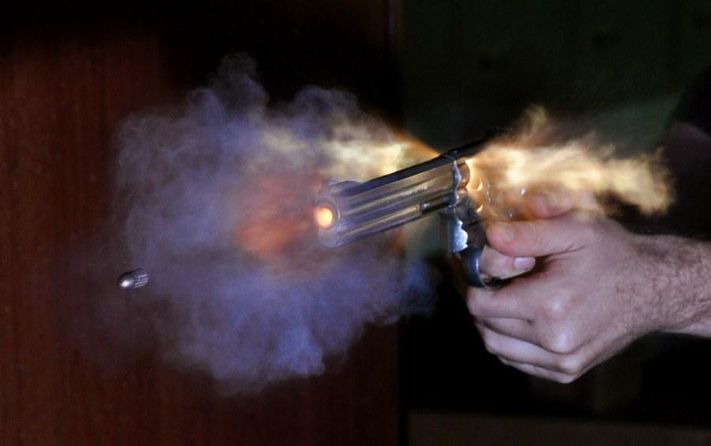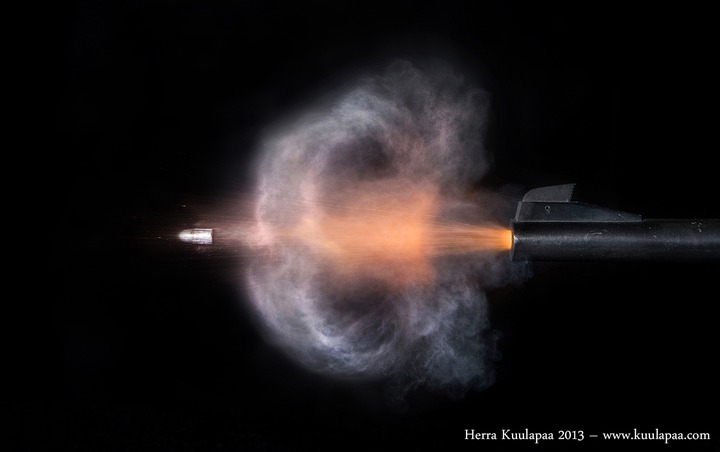 The gun's caliber is another important factor. It essentially relates to the width of the gun barrel, and therefore indicates the size and destructive potential of the bullets it fires. Theoretically, at least. So, a .22-caliber rifle has a diameter of approximately 0.22 inches. For a .45, it's approximately 0.45 inches. However, higher caliber bullets are also often heavier, and therefore slower through the air – so there's that to contend with, too. Ultimately though, getting shot by any bullet brings all kinds of danger.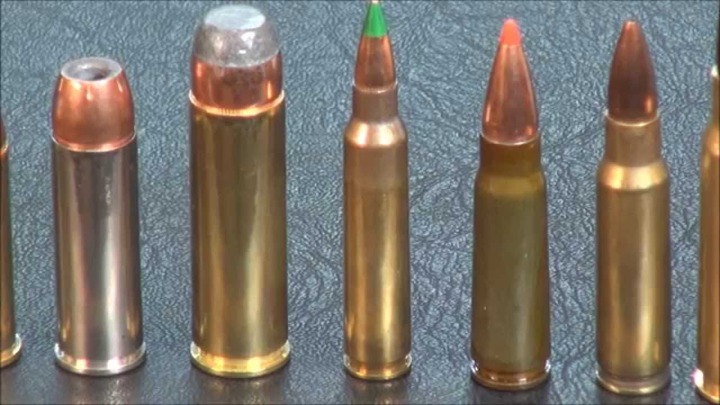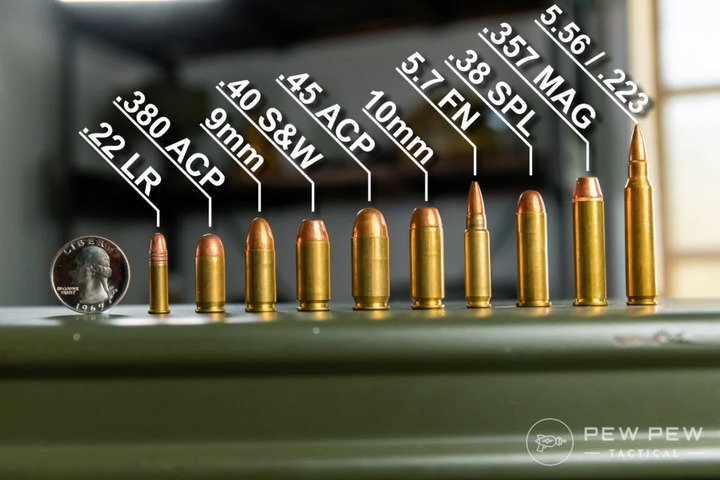 There's a general feeling that if you have to get shot, it's best to get hit in the legs, arms, or backside – but real-life isn't at all like the movies! While the chances of survival are higher in those spots when compared to the head, neck or chest, there are still zero guarantees – because bullets have a nasty habit of slicing through all before them, wrecking vital parts of your body. Even when a bullet wound looks small from the outside, the internal damage it causes can be massive – with the shot carrying colossal energy into the flesh, ricocheting through it, and laying waste to nerves and muscle. Given that your arms and legs are packed with important veins and arteries, any wound is also bound to bring a lot of blood – and then the threat of blood loss. Whatever Hollywood implies, it's exceptionally difficult to get back up from that.
For one, your legs are home to the femoral artery, a super important blood highway that bleeds a lot (and quickly) once it's severed. It doesn't matter how big or powerful the weapon is, if a bullet breaches the femoral then the victim needs urgent medical aid. Similarly, in one simulation held by the University of California and featured by "New Scientist" in 2015, it was proven that a high-velocity wound to a specific (and seemingly less threatening) area right below the knee would cause huge hemorrhaging that could kill a person in seconds – unless properly treated.
All of that said, there often is some hope with arm or leg wounds. But a headshot is almost always fatal, or at least life-changing. If you could see it in slow-mo – and you really wouldn't want to – you'd see the bullet pass through hair, skin and muscles, before striking the skull that until that precise moment had protected the brain. From here, the projectile itself and the broken bones it causes are driven into the brain, sending all sorts of debris to quickly destroy our body's most complex organ. Ultimately, your entire central nervous system shuts down within seconds, resulting in an instant fatality.
Getting shot in the chest isn't any better. However, anyone who is hit in the heart, isn't killed by the loss of blood, but by the rapid loss of blood pressure. And, with less and less of life's essential fluid flowing through their veins, it could take less than thirty seconds for a chest wound to result in total loss of brain function.
Say the shooter aimed a little lower, you'd still be in major, major trouble. The abdomen is another of the worst places to be shot. Here, a bullet could destroy all sorts of vital organs almost instantaneously – and the bullet's path would be especially unpredictable, because it'd pass through so much. An abdominal injury is perhaps particularly gruesome, too… as it could rip through the intestines, the pancreas, or the stomach. A cavity anywhere in the digestive system, and the victim could suffer severe blood poisoning. There's also the fact that patching abdominal injuries can prove almost impossible, especially given the lack of time you'd have to work with. So, even if a doctor was nearby, there'd be little you could do.
In general, though, the chances of surviving a gunshot wound are steadily improving – reportedly increasing by around thirty percent since the turn of the century. The treatment options have never been wider, but time is definitely of the essence. And given that even treatable wounds are rarely acquired with a hospital at hand, there are so many variables in every single case. But, if a victim does survive the initial impact, then it's like all other major wounds – the longer it festers, the more likely it is to become fatal.
All in, getting shot throws up a few scenarios, and none of them good. It's either instant death, or one of many horrendous situations played out over just a few seconds or minutes, like bleeding to death, severe blood poisoning, or else dying of shock. Surviving a gunshot wound means getting hit somewhere other than a vital part of the body, by a light, slow-moving round. Even then, medical treatment would need to be extremely prompt, and the victim might still be left with lasting damage. However you assess it, the consequences are catastrophic.
Content created and supplied by: Augustineee (via Opera News )
Opera News is a free to use platform and the views and opinions expressed herein are solely those of the author and do not represent, reflect or express the views of Opera News. Any/all written content and images displayed are provided by the blogger/author, appear herein as submitted by the blogger/author and are unedited by Opera News. Opera News does not consent to nor does it condone the posting of any content that violates the rights (including the copyrights) of any third party, nor content that may malign, inter alia, any religion, ethnic group, organization, gender, company, or individual. Opera News furthermore does not condone the use of our platform for the purposes encouraging/endorsing hate speech, violation of human rights and/or utterances of a defamatory nature. If the content contained herein violates any of your rights, including those of copyright, and/or violates any the above mentioned factors, you are requested to immediately notify us using via the following email address operanews-external(at)opera.com and/or report the article using the available reporting functionality built into our Platform See More