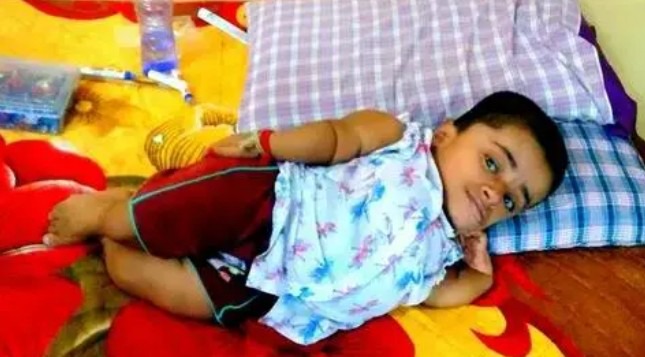 One of the interesting contents you'll be reading today is that of of this young lady trapped in the body of a toddler. Yeah, she's above 20 years of age but her appearance is nothing different from that of baby. 
While surfing the internet, I came across this lady called Girija Srinivas who was born in India. I was astonished by her story and couldn't resist the urge than to share with you all.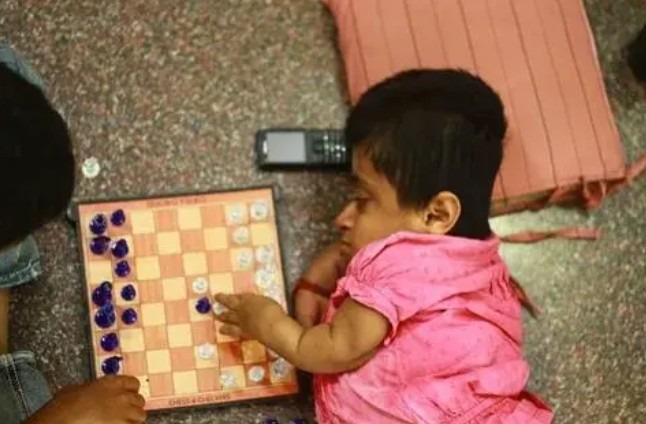 She might look like a little child, yet Girija Srinivas is really an adult caught in a two-year-old's body. The 24-year-old, from Bangalore in India, suffers from congenital agenesis. A rare disease that may have crippled her limbs. 
She suffers from a rare medical disorder called congenital bone agenesis, which has caused her body to struggle to develop and grow properly. As a result, it is just 2.5ft and weighs only 12kg, the same weight as the average two-year-old.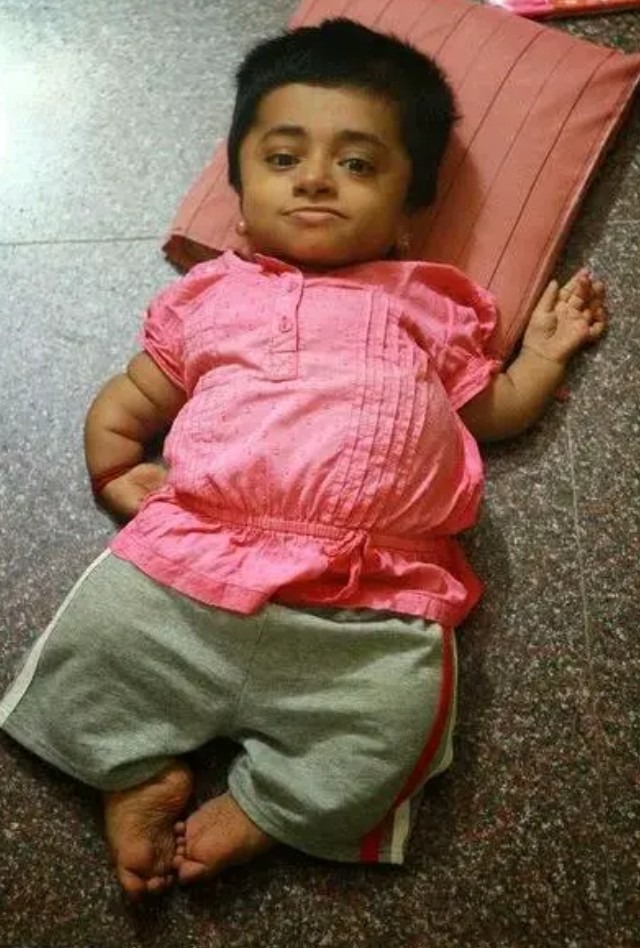 Miss Srinivas can't sit down because her head is so heavy compared to her body, and she can't lift anything beyond a cup of coffee.
As she is, she can't walk nor sit but she keeps adding age every year but not developing more than the size of a toddler. The girl is presently more than 20 years grown-up, but resemble a baby. She can not eat all alone, the mother consistently gives her food. The mother has been the one taking care of her over the years.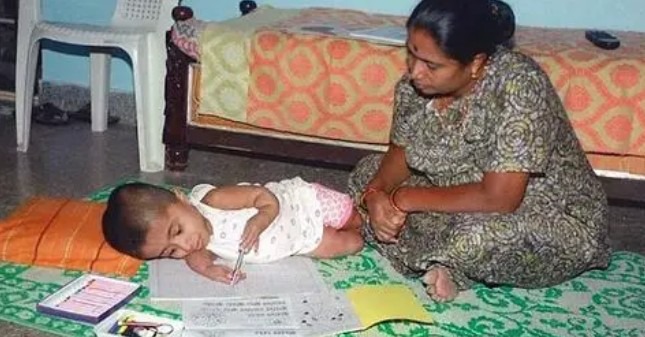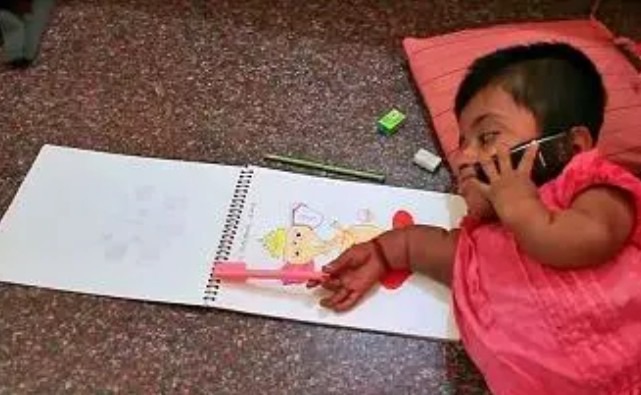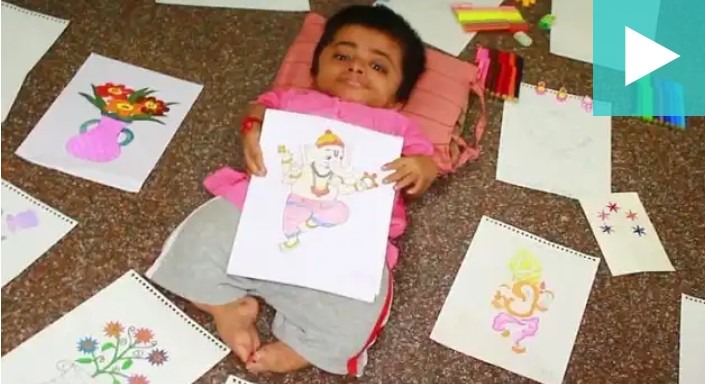 Despite suffering from this rare medical condition, she is an artist and hope she got recognized someday for her talent and not because of her condition. 
What do you think about Girija Srinivas' story? Kindly share with us in the comment section and don't forget to like and share for others awareness. 
Content created and supplied by: MastermindX2 (via Opera News )