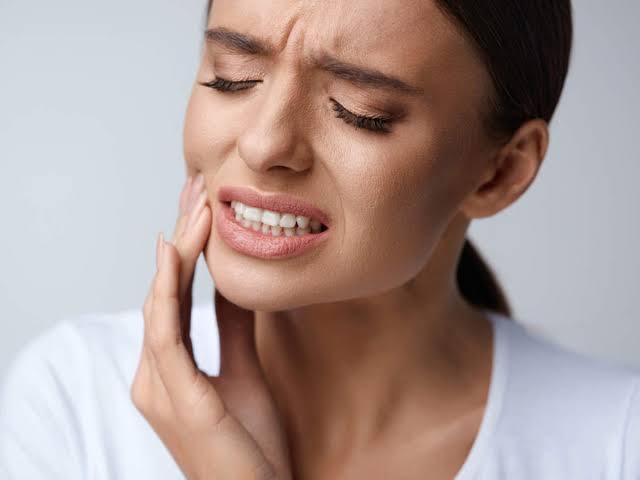 If you have a toothache, it's important to figure out what's at the root of your discomfort. From there, you can determine how to best relieve any pain, swelling, or other symptoms.
A regular salt water rinse and cold compress application can typically remedy minor irritation, but more serious toothaches may require a dentist's intervention.
If your symptoms persist for more than a day or two, see your dentist. They can provide guidance on how to relieve your symptoms and prevent future pain.
You should also talk to your dentist before using any of the following remedies if you're pregnant, breastfeeding, or have any medical condition that may be impacted by herbal ingredients.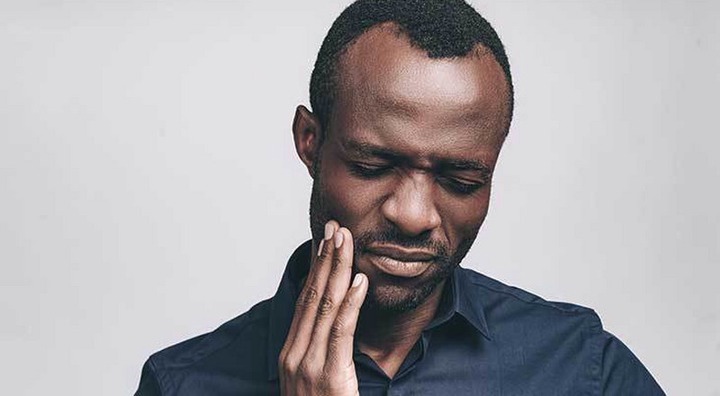 What are the causes of toothaches?
Toothaches can be caused by something happening to your teeth or gums. They also can be caused by pain in other parts of your body. Common causes of toothaches include:
Mouth or jaw injury. These can occur from blunt force trauma to the facial area.
Sinus infection. Drainage from sinus infections may cause tooth pain.
Tooth decay. When bacteria causes tooth decay, the nerves in your teeth may be exposed, causing pain.
Losing a filling. If you lose a filling, the nerve inside the tooth may be exposed.
Abscessed or infected tooth. Sometimes called a dental abscess, this condition is described as a pocket of pus in the tooth.
Food or other debris wedged in your teeth. Organic and inorganic matter wedged in your teeth can cause pressure between the teeth.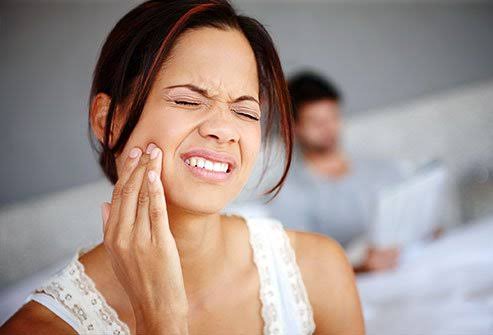 Have you ever lost sleep, gotten a headache, or had difficulty concentrating because of a toothache? You're not alone. Aches and pains in your teeth can be surprisingly painful and challenging to treat. We've got you covered with some homemade remedies to provide temporary relief until you can get to a dentist for treatment.
1. Cold compress or ice pack.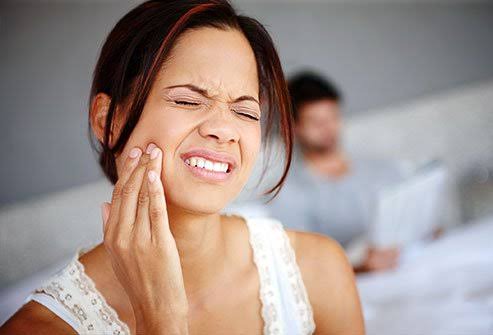 A cold compress or an ice pack can help ease dental pain, especially if a toothache is due to injury or swollen gums.
A person can try holding the ice pack or a bag of frozen peas, for example, against the outside of the cheek above the painful tooth for a few minutes at a time.
The application of a cold treatment constricts the blood vessels, slowing the flow of blood to the affected area. This helps numb the pain and reduce swelling and inflammation.
2. Saltwater mouthwash
Rinsing the mouth with warm salt water helps to loosen debris lodged in cavities or between teeth. It may also reduce swelling, boost healing, and relieve a sore throat.
A saltwater rinse can be made by dissolving 1 teaspoon of salt in a glass of warm water and swish around in the mouth for about 30 seconds before spitting out. This process can be repeated as often as needed.
3. Coconut oil.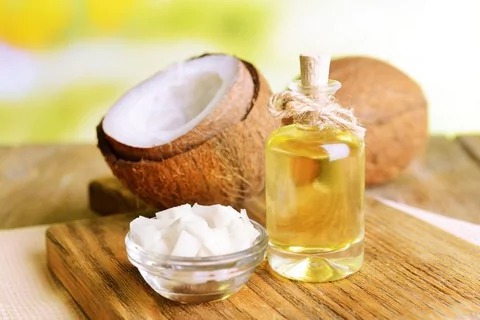 This natural oil has a way of detoxifying the teeth when used as a mouthwash. It helps to reduce the formation of plaque. All you need is a tablespoon of virgin coconut oil. Swish it in your mouth for ten to fifteen minutes. Spit it out and brush your teeth right after.
4. Baking soda.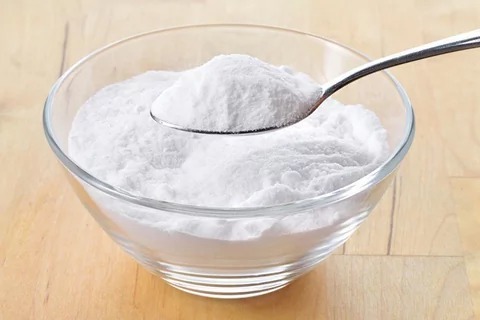 Baking soda is popular for treating bad breath and getting rid of bacteria in the mouth. It would neutralise the acid that you get from taking a lot of soft drinks and coffee. To achieve this, add a half teaspoon of table salt to half a glass of warm water. Use the mixture to rinse your mouth before brushing your teeth.
5. Aloe Vera Juice.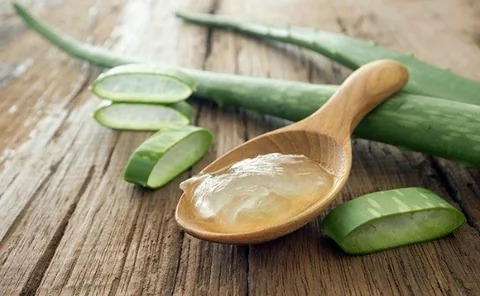 When you use aloe vera juice as a mouth wash, gum bleeding and plaque reduce drastically. After brushing, rinse your mouth with a mixture of half a cup of aloe vera juice and half a cup of distilled water.
6. Hydrogen Peroxide
The hydrogen peroxide helps you soothe the pain and reduce gum inflammation. Hydrogen peroxide is a great agent to kills germs and fights many other oral problems.
To start, mix equal parts of water and hydrogen peroxide. Swish the peroxide solution in your mouth for about 20 seconds, spit on the sink, and rinse your mouth off with warm water.
Another way to use hydrogen peroxide is to make a paste using baking soda. Apply the paste to your mouth, wait a minute, and then rinse off.
Content created and supplied by: Just_Lifestyle (via Opera News )