If I may be allowed or permitted to say this, I may say that Israel is the centre for discoveries, science and also technology. Israel is a small nation with a very small population but their remarkable results have been announcing them to the world.
In Israel, it is possible now for one to eat chicken burger without killing the chicken. A lot of people may ask question that how is it possible to have chicken's meat without killing the chicken!.. I will show you below.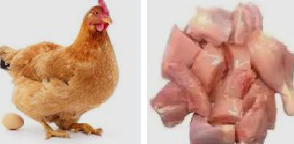 The science behind creating chicken's meat without killing the chicken, is found in Israel and it is developed by a scientist in israel. The name of the scientist is Tom Halevy a PhD holder in genetics. Tom Halevy serves cultured chicken meat burger in Israel's restaurants.
HOW THE CHICKEN MEAT IS GOTTEN.
The chicken meat is created or prepared in the laboratory and tastes just like normal chicken meat. This meat is formed from the egg of the chicken through laboratory preparation without killing the chicken.
This chicken's meat is actually grown from the cells which are taken from the chicken's egg. After this is taken, the are used to supplies muscles and tissues.
It is stated that the cells are cultured in a feed which are amino acid, sugar, protein etc. Also note that amino acid is the end product of protein.
It has been confirmed that this method take two to three days to grow the meat. With the adaptable method and conditions in place, every 12 hours, the number of cells is confirmed to double the amount of the first production. According to the scientist Tom Halevy, "if you harvest half the meat on one day, you will get the same amount the next day".
There is actually excellent scientists in Israel. I still wonder why Israel is blessed so much. Anytime Israel made something, the world will really see the worth of it.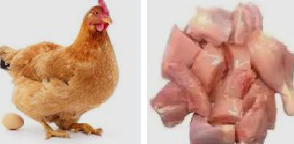 This meat, it is only developed in the laboratory and one is assured to have a good quantity and amount of meat almost in every short period of time. Since the meat is grown from cells and from the egg of chicken, we can categorically say that it is the chicken unborn.
Even though the method may be expensive, however, we still believe that as time goes on, this method may be the used method of getting chicken meat burger without killing the chicken.
I love Israel's scientists. What is your view on this? Please kindly comment in the comment session below. Also share, like and follow this page. Thank you.
Content created and supplied by: Yolandzee (via Opera News )