I look this small, I can't be looking this way and still the perpetrators are not brought to book - Twitter Lady
Depression usually results from a combination of recent events and other longer-term or personal factors, rather than one immediate issue or event.
long-term unemployment, living in an abusive or uncaring relationship, long term isolation or loneliness, prolonged work stress are more likely to cause depression than recent life stresses. However, recent events as losing your job or a combination of events can trigger depression if you're already at risk because of previous bad experiences or personal factors.
A person can suffer depression from PSTD which mean Post-traumatic stress disorder. It is a disorder that develops in some people who have experienced a frightening, shocking or distressing event. It is natural way to feel afraid during and after a traumatic situation.
A lady took to her Twitter handle @@GoodnessAdeosun to share her story with her followers and what cause depression for her. She wrote " I look this small and kinda cachexia, it's not intentionally, all these PSTD affect my growth. In and out of the hospital, depression eating me up. Even my younger sister are bigger than me. I can't be looking this way and still the perpetrators are still not brought to book".
See her post below and her pictures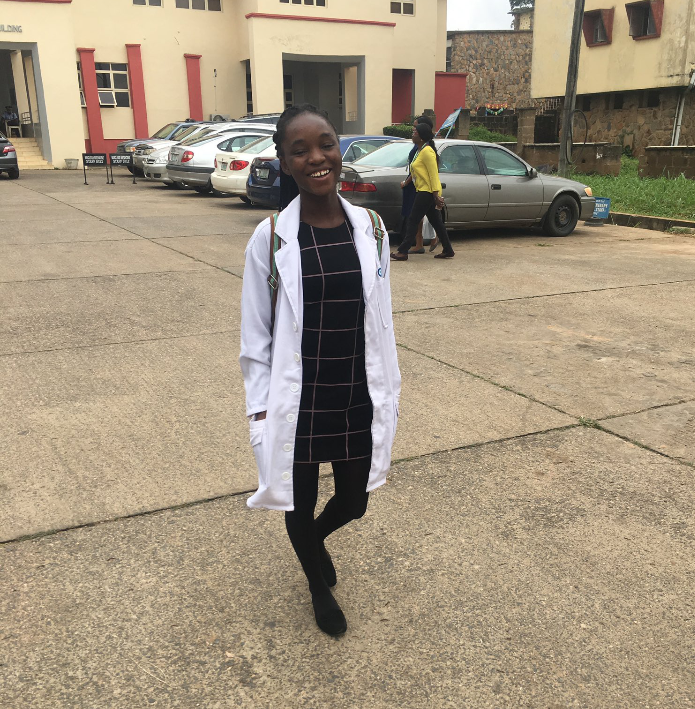 See her post below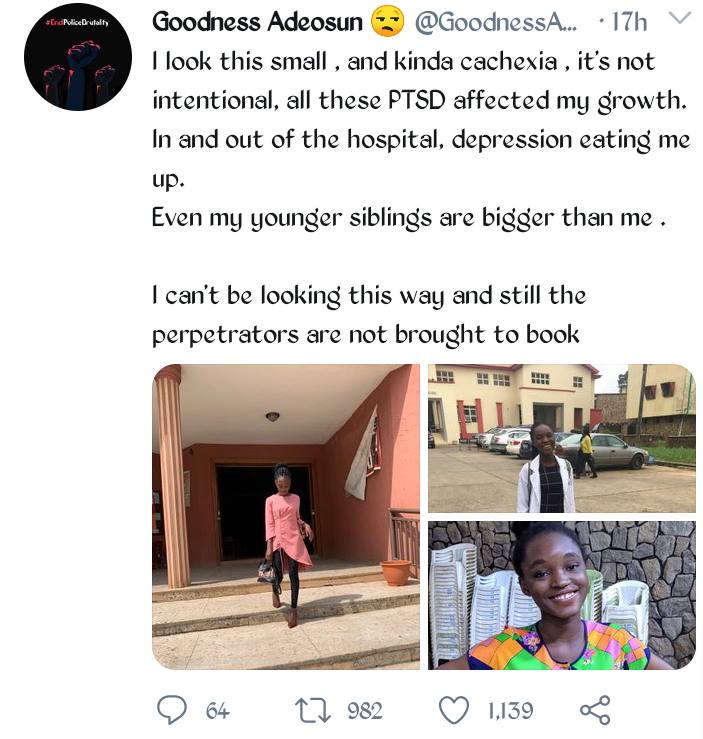 See how people reacts to her post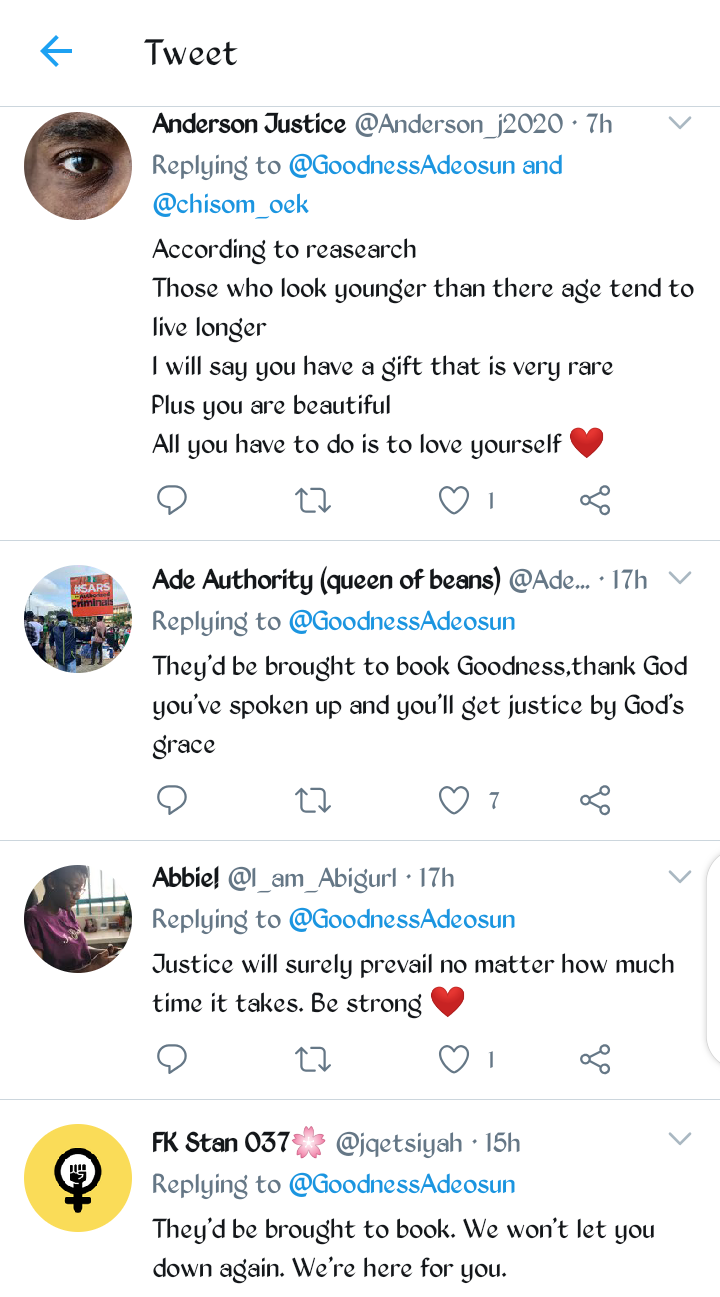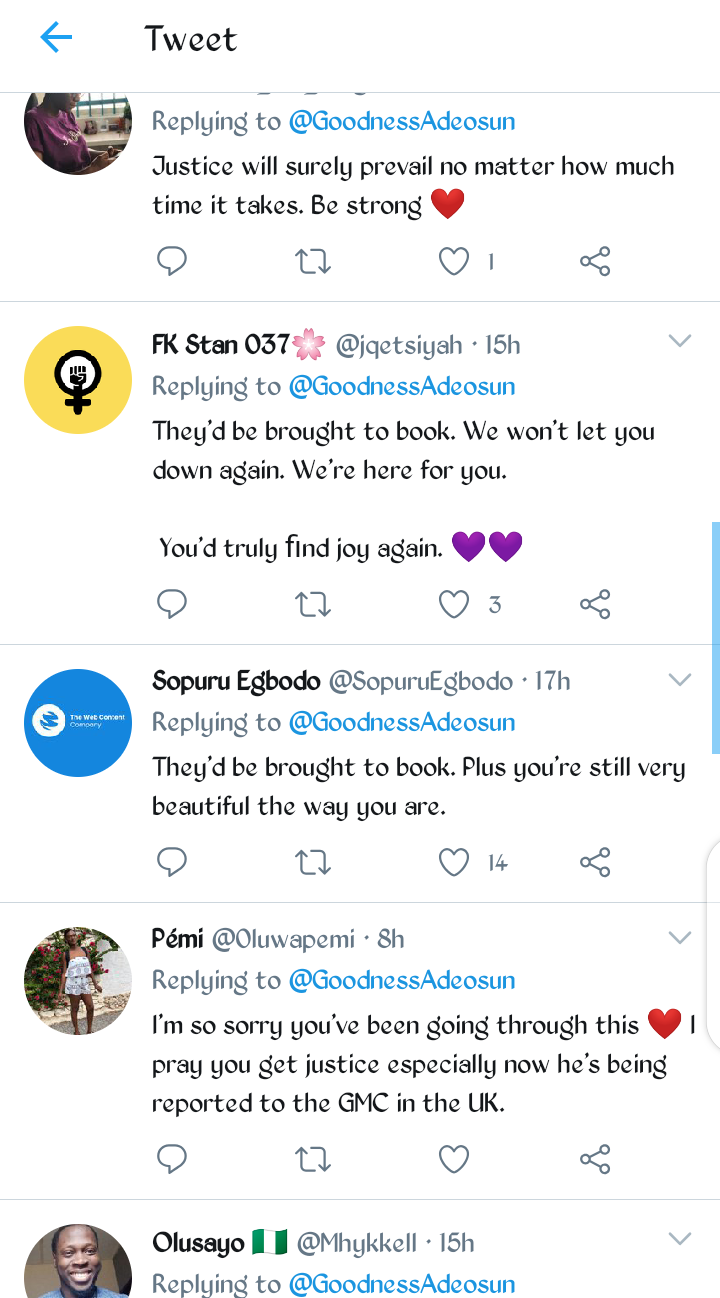 Justice must prevail, the perpetrators must be brought to book.
Leave your comments and share with your friends
Thanks for using opera
Content created and supplied by: Tomivic (via Opera News )