Twitter User Reveals That Nengi Has Histrionic Personality Disorder.
studio.opera.com
2020-08-01 09:05:18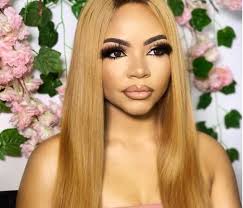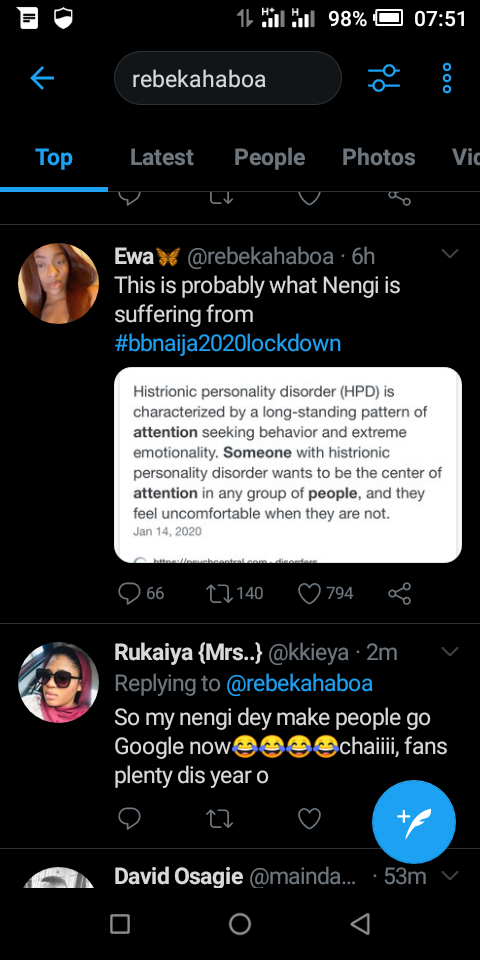 A Twitter user with Twitter handle @ Rebekahaboa has revealed on her Twitter page that Nengi of Big Brother Naija is suffering from a Mental Disorder known as " Histrionic Personality Disorder" (HPD). This disorder is said to be characterized by prolonged attention seeking behaviour and extreme emotionality. It is also said that someone with this disorder always wants to be the centre of attention to a group of people and they get uncomfortable when they do not receive the attention they need. She probably noticed this from how Nengi acts around the housemates.
Twitter users reacted differently as some agreed that Nengi has this disorder as she is always seeking attention particularly from the male housemates while others disagreed that "Nengi"doesn't have this disorder and that alot of people are jealous of Nengi.
What is your take on this? Does Nengi have this disorder or not? The comment section is open for your opinions and contributions.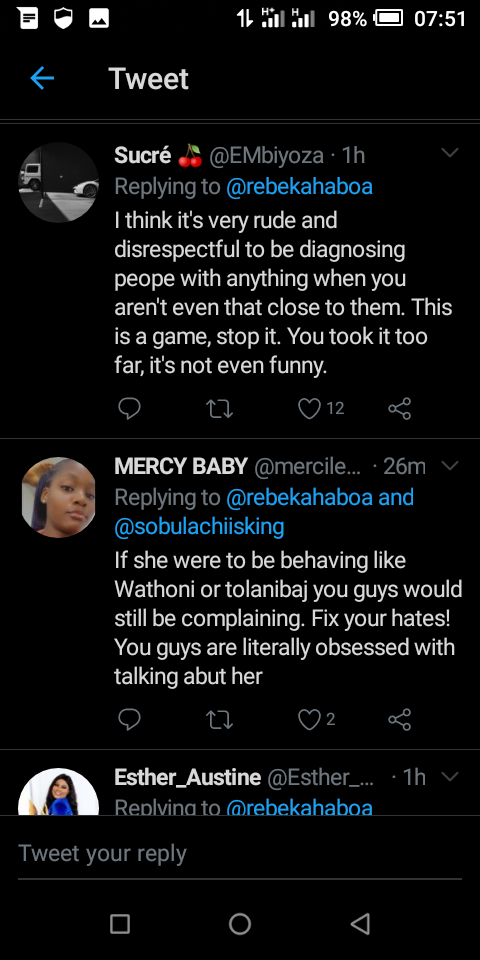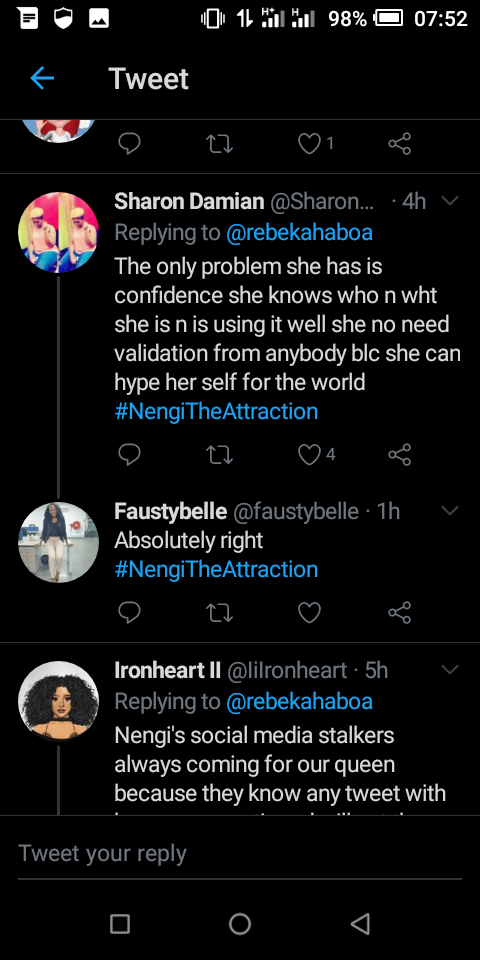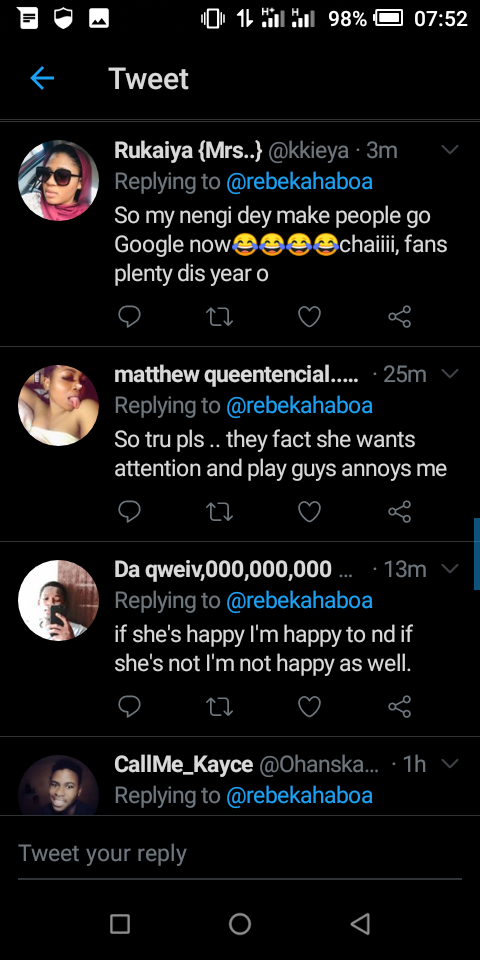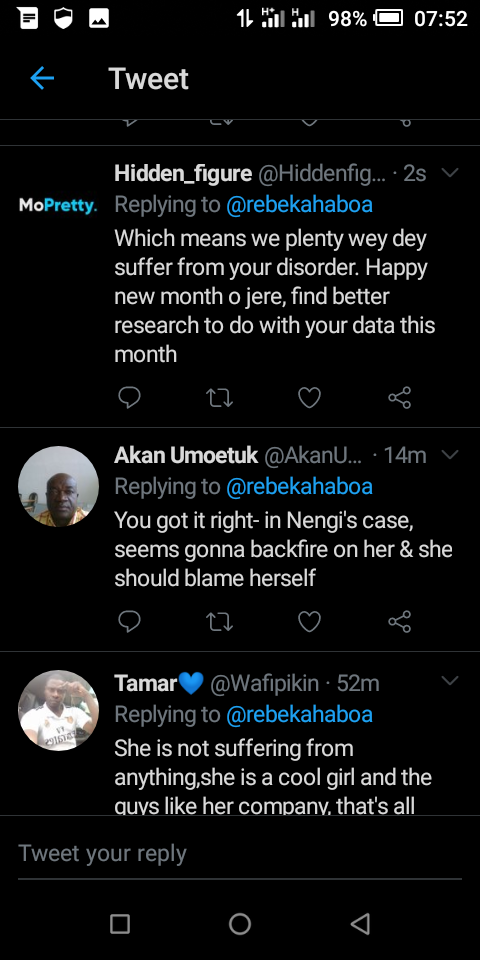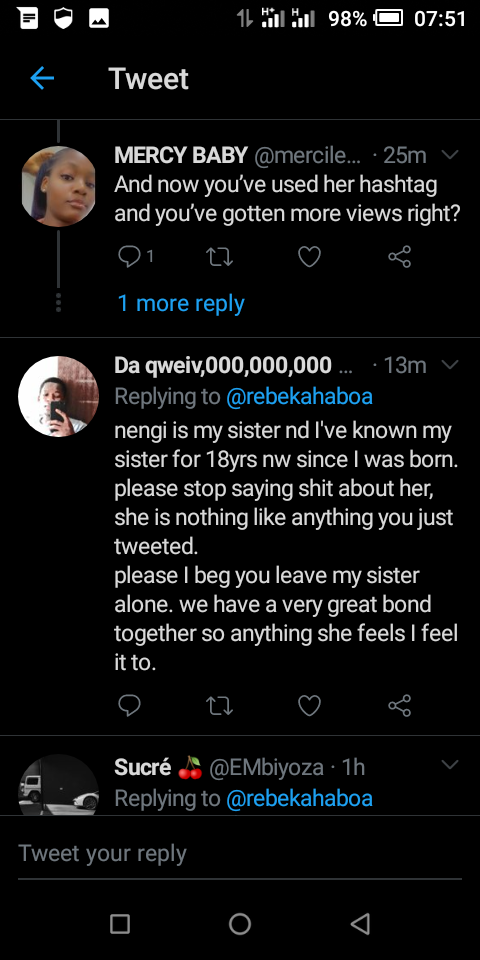 Source: Opera News