#ENDSARS protesters donates 500 thousand in less than 30 minutes to a lady who lost her limb
A donation is a gift for charity, humanitarian aid, or to benefit a cause. A donation may take various forms, including money, alms, services, or goods such as clothing, toys, food, or vehicles.
This is Jane who is a victim of police brutality in 2013. She lost her limb to a gun shoot. Ever since she lost her limb she has been unemployed but she came out to join the protesters.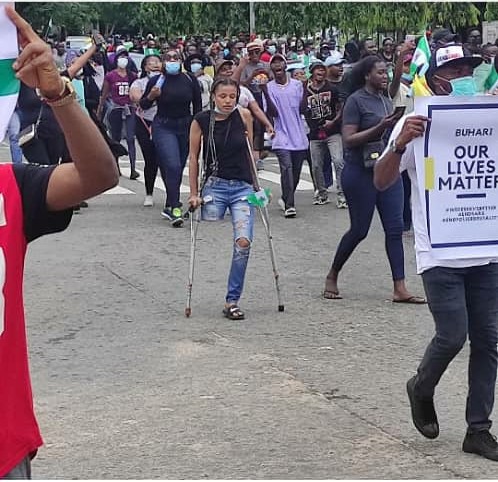 Unemployment is a term referring to individuals who are employable and seeking a job but are unable to find a job.
Nigerians have been making donations to buy a prosthetic leg for her. Their aim is to make up to 1.5M but they have already donated up to 500 thousand.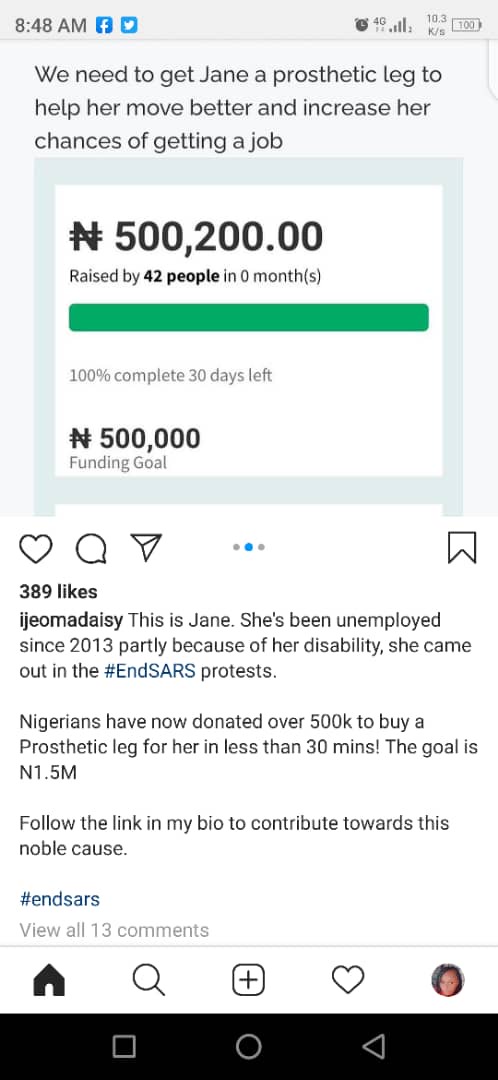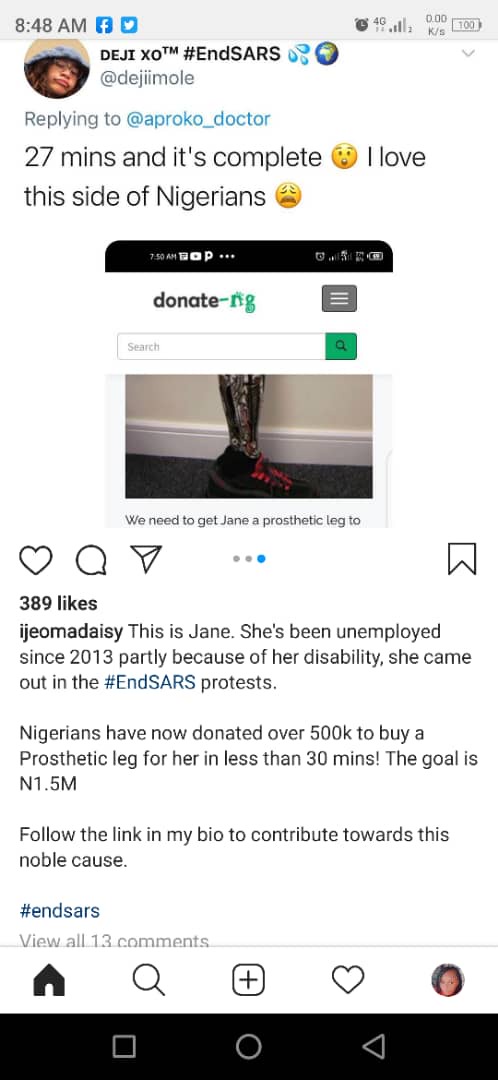 "Phantom pains" is a term that describes ongoing, physical sensation in the limb that has been removed. Most patients experience some degree of phantom pains following an amputation. They can feel shooting pain, burning or even itching in the limb that is no longer there.
It's not easy for someone to lose any part of the body including the leg, so the best we can do is to encourage the disabled in anyway we can.
Content created and supplied by: Chino01 (via Opera News )