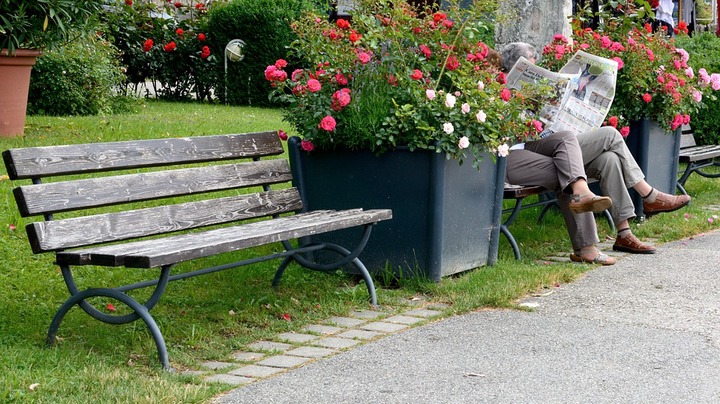 College was believed to be the home for dreams. It held wishes, aspirations and the future of young adults. Dad was super excited about me being the first and only educated girl in our family and that day he walked me to the car lifting my laugage he kissed me on the forehead and reminded me i was a believer. Not just any believer, I was a born a Christian and i won't forget that. Studying in college I heard could deflect Christains and have us laid off our faith. But I wasn't like that, I had proven that single fact to my father years ago when I finished highschool a virgin. My sister Abby had broken my fathers heart when she got pregnant soon after her final exams. She was quickly married off to a French cab driver. It was our biggest disgrace except for being a poor family, most times when I walked down the streets with my youngest brother Adam I begged the earth to open up and swallow me. If not that at least God would lend me the Vail of Veronica to shield my face from those pointing fingers and rumor mungers. Maybe that's what worried my mother, the doctors did say she could survive the chemotherapy sessions but she had already spent two years confined within the choking walls of anticepted hospital rooms. I didn't dare give her a glimpse of worry, she dreaded simpathy . But in my alone time when I sat behind my fathers alumaco window (where no one would hear) I wept... I wept because I wasn't so good at being strong... I wept because I wasn't Mom.
   The first months in college were promising. I read my books, avoided social gatherings... I upheld my faith
'The lord is my Shepherd i shall not want...'  
So it did happen, yaweh provided. I wrote often to my dad, told him everyone loved me and I was being a good girl. But it wasn't exactly so. I remained a good girl thats not questionable, but people hated I wasn't like them. I suffered stigmatization for an entire year, until Grac came a long and everything changed, she left her friends and become mine. Who was I to deserve that? So I loved and shared everything with the only friend I had.
The following year i got a message from my father...
'She left at10:30pm'
Then I knew my mom was dead. I curled up on my bed like a wet chick and wailed bitterly like a baby willing the pain to just go away (was I a fool to believe it was possible). Each time my tears dropped my burning skin dried them up, anguish tore me apart. Why did we love? Why did our loved ones have to die?
 I sort liverage on the holy Bible, but every verse I was led to told me to wait, to stop crying and that's not what I needed to hear. What was death to God? Not a big deal but it damn was to us. He never loved me anyways cause if he did mom would have lived like the doctors said she could. I didn't need him or his preachers to save me, maybe I preferred death... Right? 
 But Grace loved me, she let me spend most nights crying on her shoulder and when we left to bury my mom she cupped my face and kissed my head.
'You're stronger than That Tiger'
Was I? Last time I checked I was so weak and when I shivered in the darknesss she comforted me.
There were times she gave me envelopes of white substances
'For your headaches'
So I licked them and relished the taste of happiness. It took my mind away from my grief, it was even better when I lifted it with a finger and dug them up my nostrils. I would float for a while in a brief escaped, then my mom would appear with her brown iris, pointed nose and flat cheeks. She'd shift my hair backwards off my face
'You never remember to brush them'
She laughed... And I laughed too.
Later Grace ran short of those white substances, I didn't want to stop yet cause I needed to see my mom daily. My lips twitched often and i scratched my flesh not stopping till it bleed like my soul did. I sold my books, gave to her my tuition fee, when she said it wasn't enough I sold myself. People called that drug abuse, but I called it brain relief. When they said I was dependent, I said NO! my mom just loves seeing me. 
   ....
I was happy, it did feel like passing infatuation but it was allI i had so I clinged to it, and when those moments of deep introspection came Grace was there to clear my doubts. She'd creep up my bed in the darkness and kiss me
'That's what friends do'
So I returned the favour. That's all I needed, a love I could see and touch. I didn't need to think when I was around her, I just needed to breathe.
In two months my dad had written me four letters but I never wrote back. When he stopped abruptly and I needed cash so badly, I wrote back. I told him I loved him and missed playing Mortal combact with Adam. Told him i was sad and needed money. The last lines were to break his heart
'I know where mom went to, she's safe'
Was she truly safe? Did God embrace her and tell her to fear not like he always did? I wandered what she'd say now...
Would she frown and say
 ' you've been a bad girl... No icecream for you today'
Later dad sent money, in His letter he wanted Me to know that Adam had grown taller and joined the basketball team like he always wanted (there he was fulfilling His dreams and I...). 
Onwards the letter grew intense and he said
'I have a feeling you wish to join your mom. Dont use her as an excuse'
I convinced myself that I wasn't and swore never to solicit money from my dad.
THE END OF PART ONE
This story only has two parts, check out for the second part on my profile
Please and drop your comments, would love to hear from you.
Share the story if you're loving it.
Content created and supplied by: Okezieparis (via Opera News )
Opera News is a free to use platform and the views and opinions expressed herein are solely those of the author and do not represent, reflect or express the views of Opera News. Any/all written content and images displayed are provided by the blogger/author, appear herein as submitted by the blogger/author and are unedited by Opera News. Opera News does not consent to nor does it condone the posting of any content that violates the rights (including the copyrights) of any third party, nor content that may malign, inter alia, any religion, ethnic group, organization, gender, company, or individual. Opera News furthermore does not condone the use of our platform for the purposes encouraging/endorsing hate speech, violation of human rights and/or utterances of a defamatory nature. If the content contained herein violates any of your rights, including those of copyright, and/or violates any the above mentioned factors, you are requested to immediately notify us using via the following email address operanews-external(at)opera.com and/or report the article using the available reporting functionality built into our Platform See More