Just yesterday, the photo of a handsome young man who got missing according to those that shared his picture circulated all over the internet, and people were left bemused as to what could have happened to him.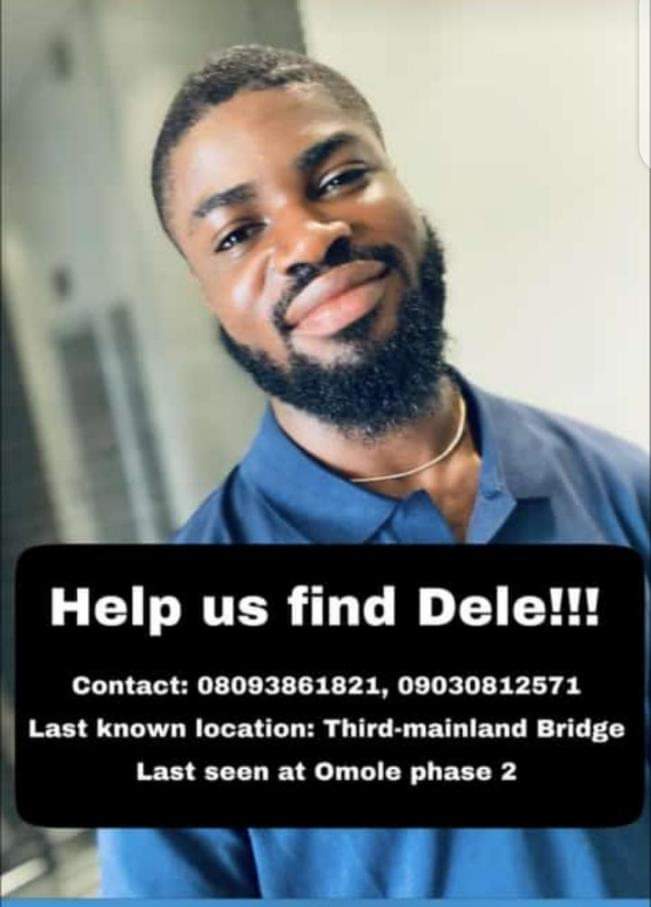 Dele Bandele, the then missing young man has sadly been found dead, and it is apparent from his last status update on Instagram which was both disheartening and full of sorrow suggested that he was about to do the unthinkable; end his own life.
So many people already are wondering why a successful young man such as Dele would suffer from depression to the extent of taking his life, but the truth and fact remain that even the world's richest and populous persons are prone to suffer from this ailment because it deals with the state of one's mental health. You too reading this post may have, at one time or the other had a quiver of this ailment without being aware of it.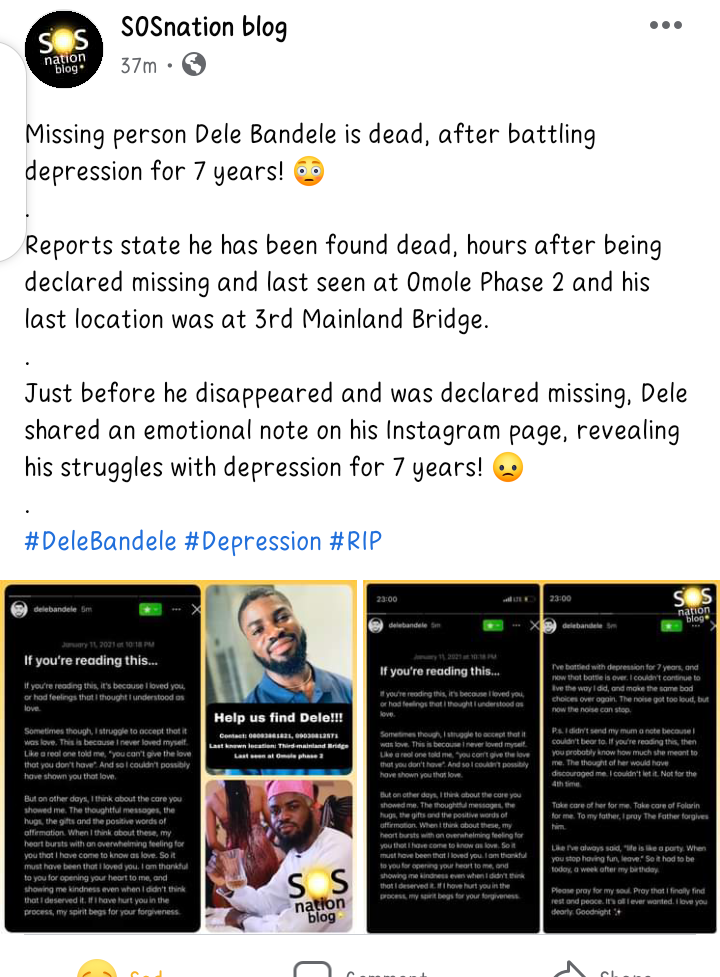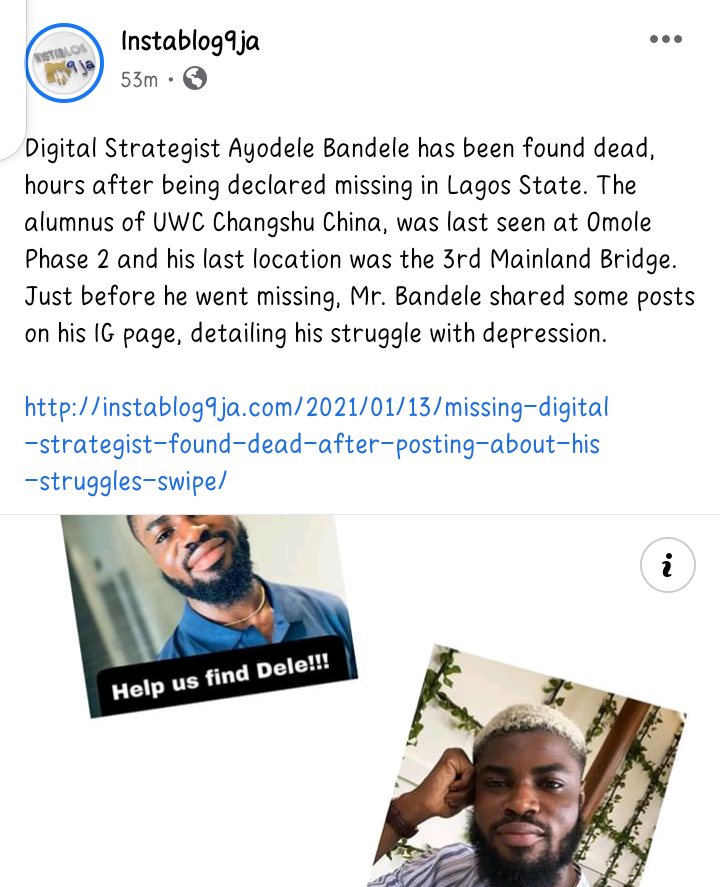 Back to Dele's case, he opened up on his Instagram status about how he has been battling depression for whooping seven-years, and also, he acknowledged the love a certain person showed on him which he may have underappreciated during his time alive. He also made a mention of loving his mother so much that the thought of her might discourage him from taking his life, and also asked God to forgive his father.
It is so sad that the life of a vibrant young man ended just like that in the most despicable ways possible. Also, he did wrong by taking his own life, Please desist from laying blames on him for what he did, rather, pray to God to grant him eternal rest.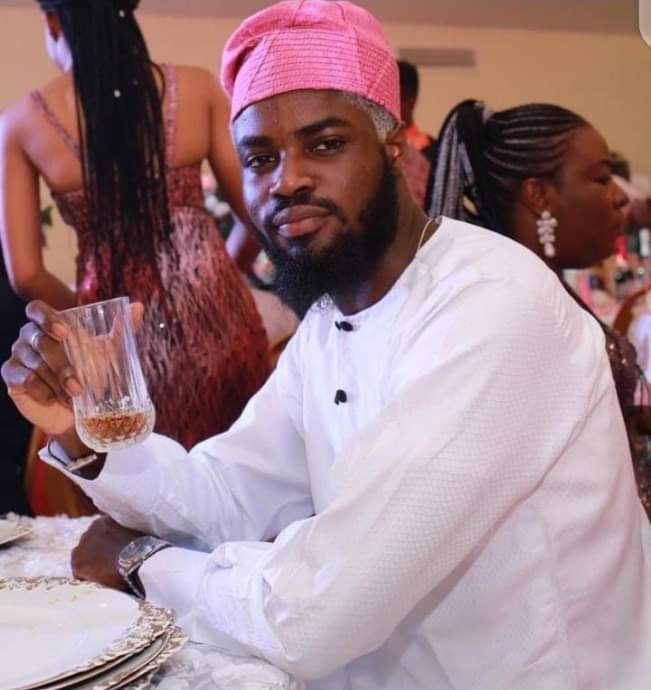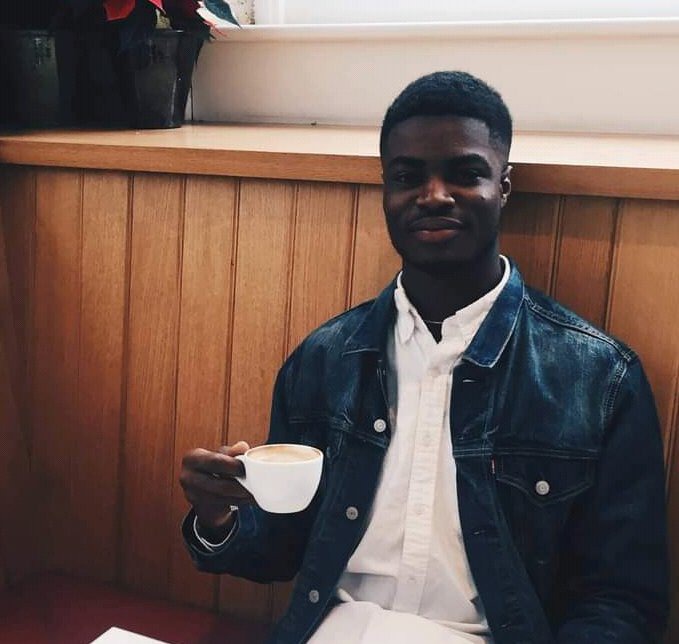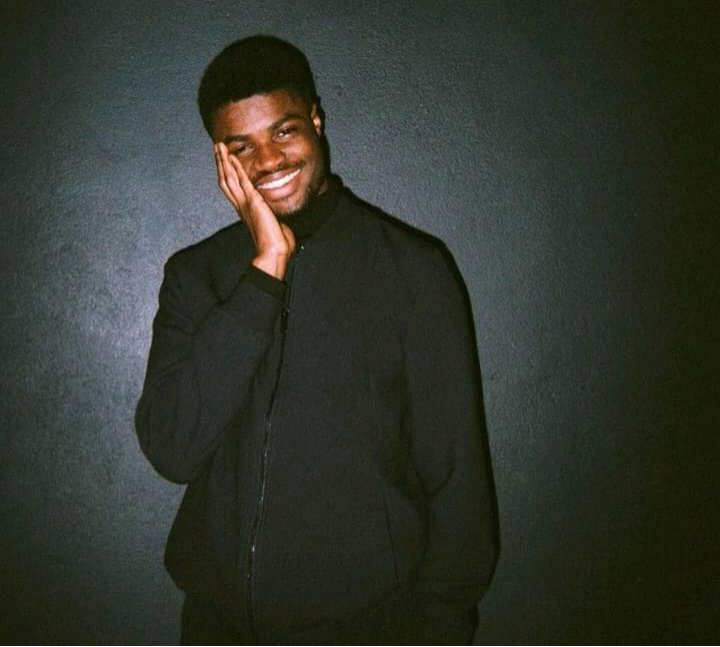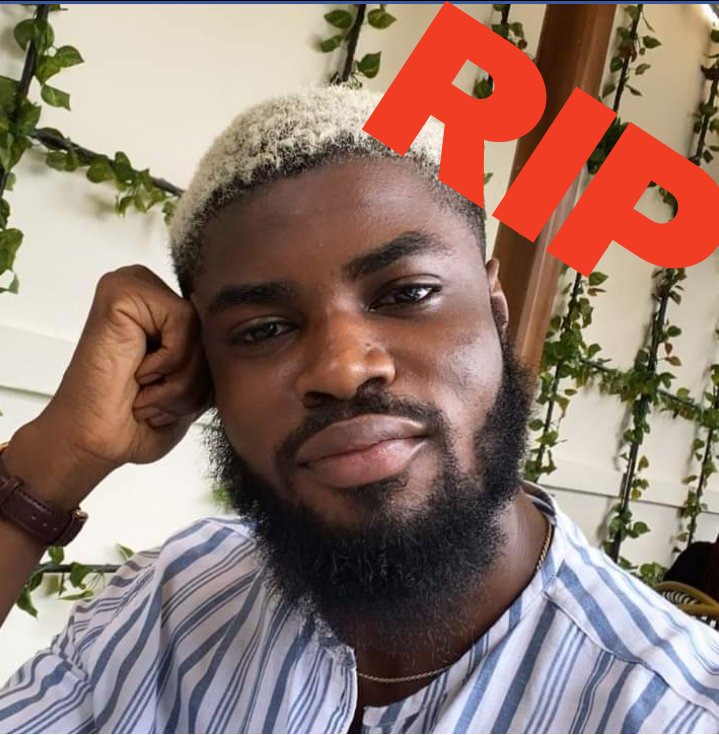 To everyone reading this article, always protect your mental health because it matters a lot.
Kindly follow Nonso'scorner for more updates.
Content created and supplied by: Nonso'scorner (via Opera News )