The term kola nut usually refers to the seeds of certain species of plant of the genus Cola and cola species are trees native to the tropical rainforests of Africa.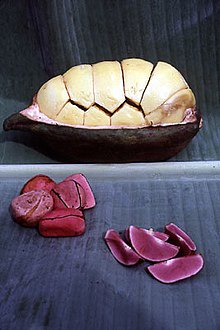 They are caffeine-containing nut of Cola acuminata and Cola nitida.The 5-centimetre- (2-inch-) long brown nut is hand-collected and dried in the sun for commercial use.Many people chew them daily for a dose of caffeine. Each nut contains more caffeine than two large cups of American coffee.
Their main uses are;
Kola nuts are chewed by as a stimulant to diminish sensations of hunger and fatigue.
Small pieces of kola nuts chewed before meals act as an aid to digestion. 
They can be used as a botanical drug to combat intoxication, hangover, and diarrhea
Kola nuts extract is a common food flavoring found in Coca-Cola, Pepsi-Cola, and now many popular energy drinks.
Kola nuts extract as an inactive ingredient in certain pharmaceuticals and are mainly used to produce drugs.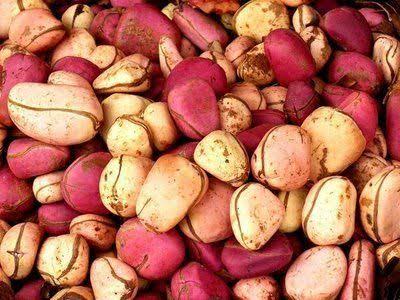 Kola nuts are also used to produce chewing gums.
Claims have also been made that it treats:
infections
skin diseases
ulcers
toothaches
morning sickness
intestinal diseases
headaches
depression
low sex drive
coughs and asthma
dysentery
constipation
various eye problems
Kola has been used as a food additive in the United States since the late 1800s and has caused little problems.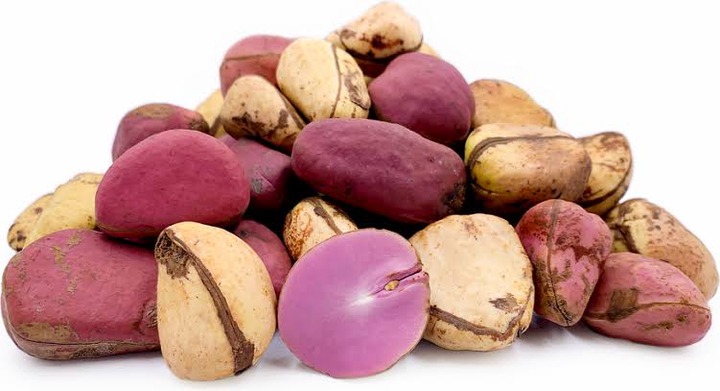 Content created and supplied by: RealTideakin (via Opera News )