Poverty is no doubt of the problems facing humanity all over the world. In Nigeria particularly, high level of unemployment which has since translated to increase in poverty is causing problems for the people and the governments.
Many are accusing governments on a daily basis concerning the sufferings orchestrated by poverty in the land. In all, we can comfortably state that, poverty, joblessness, and other problems are making life uncomfortable for people globally.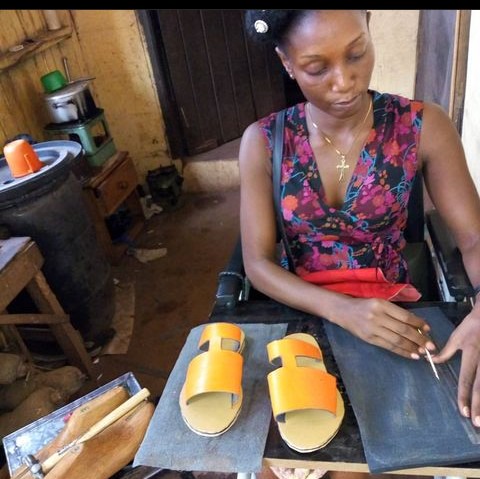 However, the biggest of all human problems is not poverty, lack of job opportunities, and others stated above, but health related issues. To be realistic, anyone without acute health problem(s) is actually a wealthy man. Sickness or other health problems are the real enemies confronting human beings all over the world.
Although you may not understand my statement if you are enjoying good health today, but Nkiruka will understand it quite clear. Nkiruka is an Ibo lady who got crippled as a result of an accident she had seven years ago.
In many of her Instagram posts, the crippled lady who is now a shoemaker had pleaded for monetary help for surgery purpose. She said in one of her past posts on the social media that, her doctor have told her that if she can raise the needed amount of money for surgery, she will be able to work again.
Hours ago, the lady stormed her Instagram page with another touching post. According to her in the latest post, she had begged people severally, but no one was able to help her. 
Nkiruka who confirmed to have sat on wheelchair for seven years, wondered why some people will not help those in need but will provide much to bury such needy when he/she finally dies from the same sufferings.
Crippled Nkiruka concluded in the post by stating that, her last hope is now on God since it looks like men have failed her. I don't have who to run to this time, it is only you Lord, she concluded. See the post below: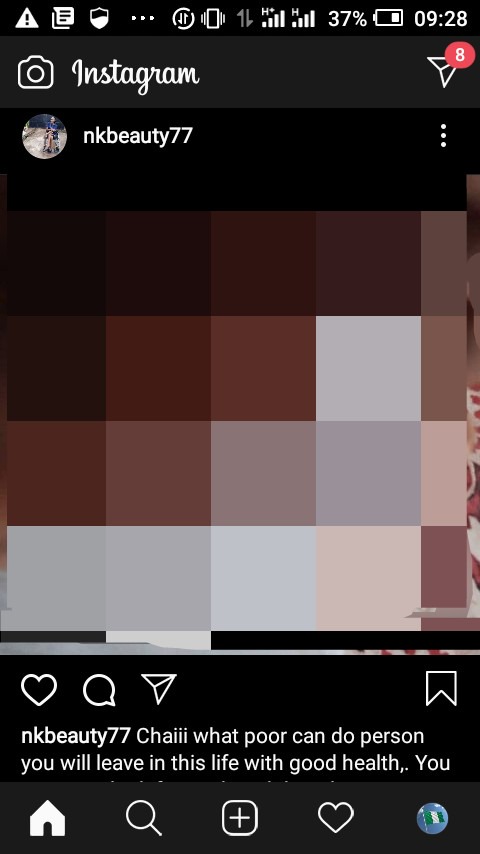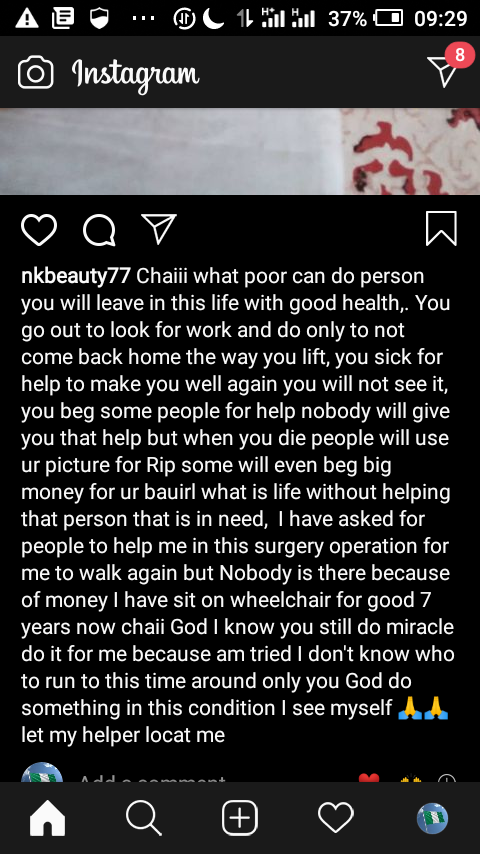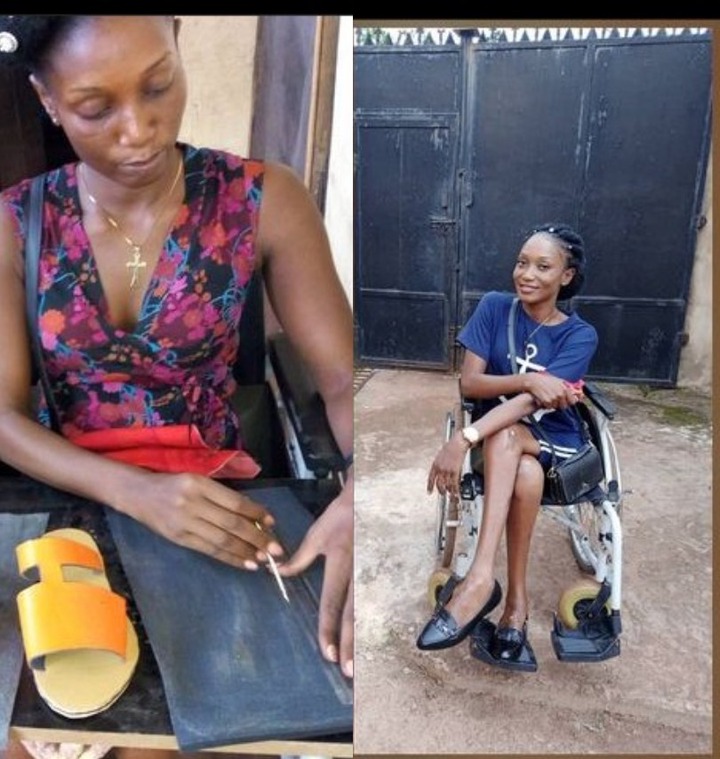 I want to use this medium to appeal to all well-meaning Nigerians to please come to her aid. She is not lazy, she is helping herself even in that sudden condition orchestrated by accident. People like these are those who genuinely need our help. Endeavor to help her, and you will never regret you did.
Thanks for staying with Opera New App.
Content created and supplied by: DesOjum (via Opera News )