Blood group test is a test carried out to determine the actual antibodies and antigenic properties present on the present on the surface of red blood cells. These antigens may be proteins, carbohydrates, glycolipida or glycoproteins depending on the blood group system.
There are mainly 4 major blood groups system humans are identified into, these are; Blood groups A, B, AB and O. Among these blood groups also comes the Rhesus factors which makes these blood groups to be either Positive (+) or Negative (-). That is, A+, A-, O+, O-, etc.
The presence of the Rhesus blood grouping comes with a particular dangerous disease and or disease condition where you have issues of Abortion, Miscarriage or Still birth(death of new born) among others. This condition is known as Haemolytic disease if the New Born or Haemolytic anaemia.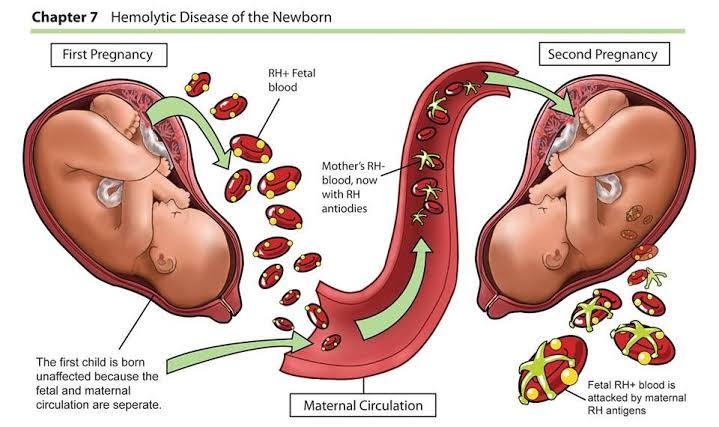 How it occurs
Let's take for instance a Man with blood group A+ gets married to a woman with blood group A-, now because of the incompatibility of the Rhesus factor; during pregnancy, if the negative blood of the mother mixes slightly with the positive blood of the baby in the womb (positive because the father's blood group is positive), because the child's immune system isn't developed the mothers body will be sensitized to develop antibodies that will later attack the baby's body through the placenta. During this process, the mother's antibodies will then migrate to destroy the child's blood thereby leading to a severe anemic disorder called Haemolytic Disease of the New Born.
Haemolytic disease of the newborn may lead to death of the baby leading to still birth, miscarriages or abortion due to severe destruction of the child's red blood cells.
This disease can be prevented by taking an injection known as Anti D injection which can be gotten from the hospital when the lady gets pregnant with an incompatible Rhesus blood.
I hope this article was informative and helpful.
Kindly like, Follow and make your comments and observations and also share for others to learn.
Content created and supplied by: Clappito (via Opera News )