Senator Shehu Sani recently wrote on his official twitter handle that 'goodbye Adamu, rest well and regain your lost weight'. This has generated a lot of comments from people on twitter.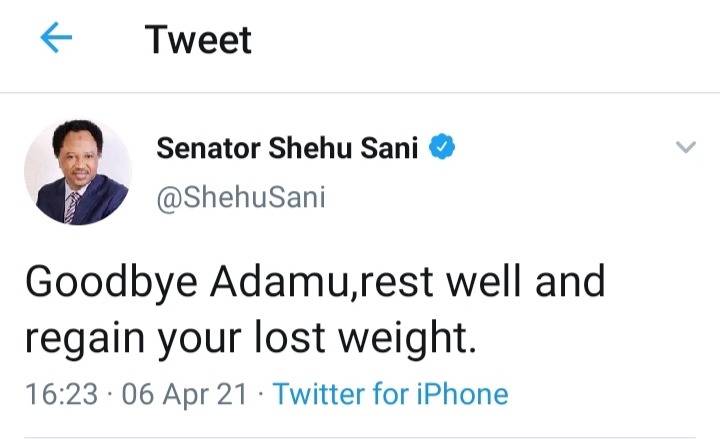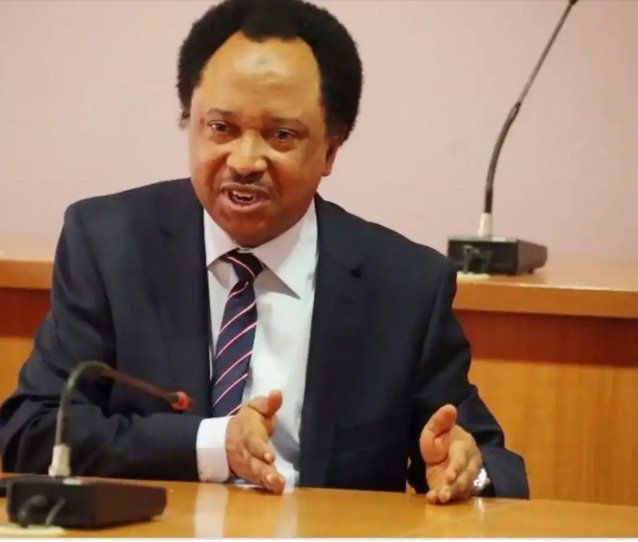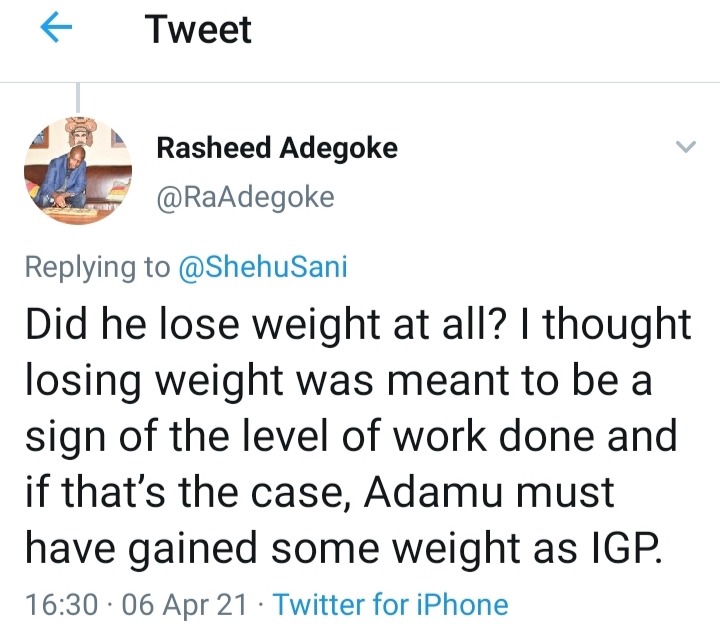 Rasheed Adegoke on his twitter handle said did he lose weight at all? I thought losing weight was meant to be a sign of the level of work done and if that's the case, Adamu must have gained some weight as IGP.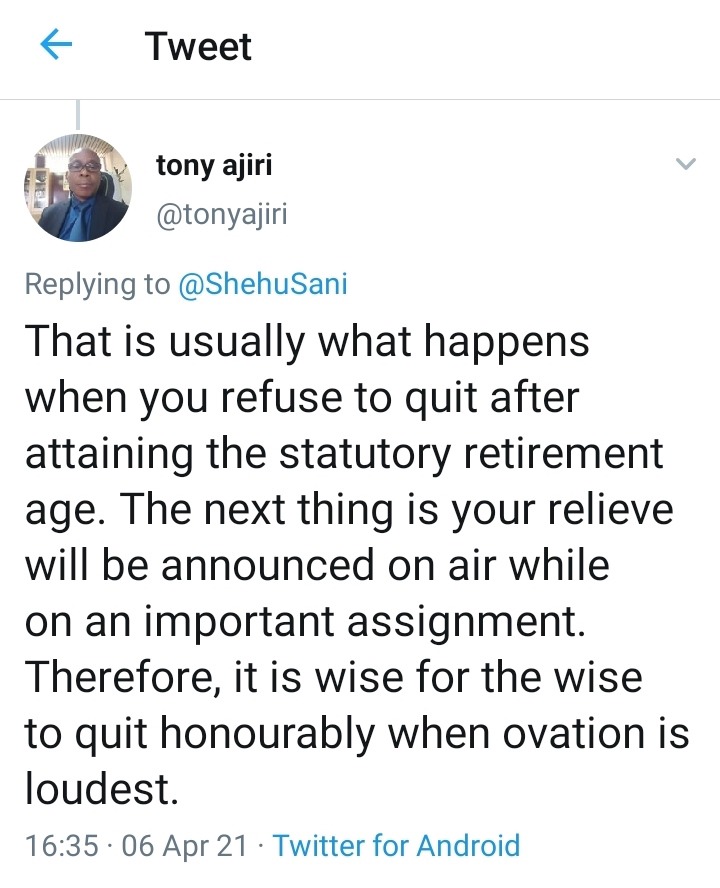 Tony Ajiri another twitter user said that is usually what happens when you refuse to quit after attaining the statutory retirement age. The next thing is your relieve will be announced on air while on an important assignment. Therefore, it is wise for the wise to quit honourably when ovation is loudest.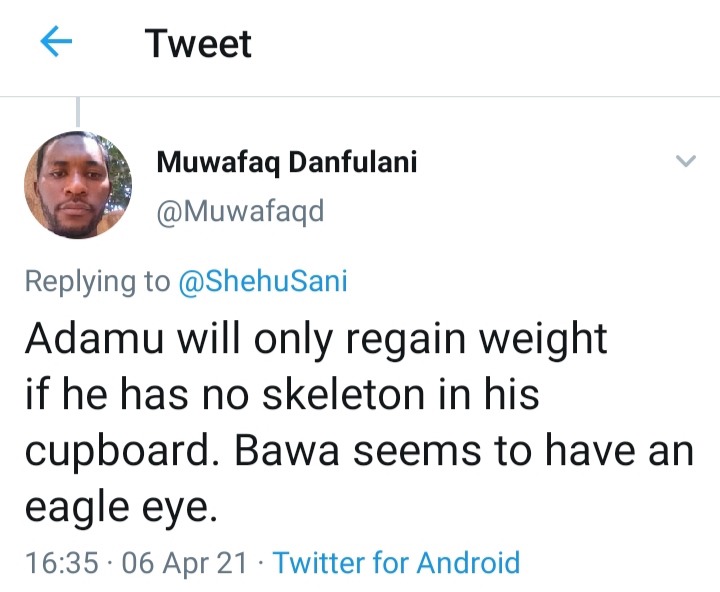 Muwafaq Danfulani on his twitter handle said Adamu will only regain weight if he has no skeleton in his cupboard. Bawa seems to have an eagle eye.
Content created and supplied by: Lovish (via Opera News )