I bet we don't know this vegetable is loaded, so when next you see it in market don't just look away
studio.opera.com
2020-08-01 10:06:30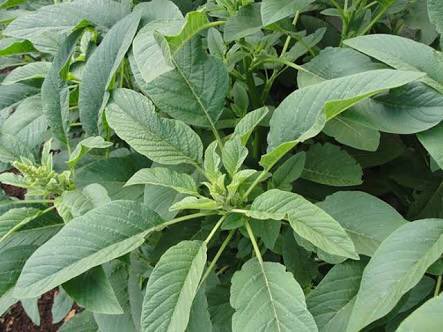 Called Green while my people call it Efo Tete in English it's called African Spinach.
HEALTH BENEFITS
1.Improves Digestion
This vegetable helps in digestion, prevent or relieve constipation as well.
2. Rich source of Zinc
Zinc keeps the immune system strong.
Therefore regular intake of African spinach contributes a lot in boosting your immune system.
3. Improves Eyesight
zeaxanthin and lutein contained in African spinach aids in preventing cataracts and macular degeneration that can lead to blindness .
Acts as Anti-Ulcerative
Spinach contains some anti-ulcer properties that help to prevent the body from gastric ulcers.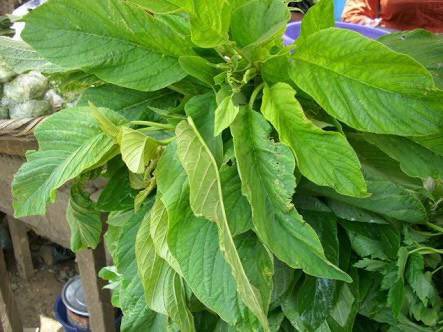 5. Promotes Healthy Bone
Spinach is also rich in minerals like zinc, phosphorus, copper, manganese, and magnesium that help in the building of strong
bone and preventing osteoporosis.
6. Improves Metabolism
They help in increasing the body's healing ability and provides a boost to the entire metabolism, thereby leading to the optimal function of the organs
7. Rich Source of Chlorophyll
Chlorophyll also has the ability to regenerate at the cellular and molecular level and is known to aid in cleansing the body, help heal wounds, fights infections and promote the health of immune, digestive, circulatory and detoxification systems.
8. Promotes Healthy brain
Spinach helps in maintaining the proper function of the brain during old age. Regular consumption of spinach makes your brain active and young and also helps in correcting cognitive issues.
9. Good for Weight Loss
It has a good quality of fat-soluble dietary fiber and it's very nutritious. This fiber helps in weight loss through proper digestion, lowering blood sugar levels, preventing constipation and curbs overheating.
10. Promotes a Healthy Heart
due to its richness in lutein that prevents the thickening of the walls arteries and high content of nitrite that helps in preventing the occurrence of heart attack and also prevents the body from heart diseases associated with fat deposition.
11. Maintains Blood Pressure Levels
Spinach has a very low content of sodium and highcontent of potassium which is very beneficial for people suffering from high blood pressure, as potassium lowers and sodium increases the blood pressure.
Also, the presence of folate in spinach contributes to the reduction of hypertension and relaxes the blood vessels, thereby maintaining the proper flow of blood. Therefore consuming spinach regularly helps in maintaining good blood pressure levels.
12. Prevents Anaemia
help in preventing anemia due to its rich iron content.Iron is essential in the body for good energy, as it is a component of hemoglobin which transfers oxygen to the body cells
13. Good for the Skin
Spinach is an excellent food for the skin; it is loaded with vitamins A, C, E and K as well as important minerals that play a vital role in skin care. It helps in treating acne, its richness in vitamin B also aids in protecting the skin from the harmful effects of ultraviolet rays that lead to skin cancer, sun damage and premature skin aging.
14. Promotes Hair growth
packed with nutrients and antioxidants that contribute to to healthy hair. It's rich in vitamins B, C and E, calcium, magnesium, iron, potassium, and omega-3 fatty acids are required for healthy hair growth.
15. Prevents Cancer
It is rich in flavonoids which a phytonutrient with anti-cancer properties. Spinach has been found Spinach has been found effective in reducing cell division in human stomach and skin cancer cells.
16. Relaxes the Body
Spinach helps in reducing stress and keeps the body relaxed. It contains a good amount of magnesium and zinc which enables you to sleep well at night.
Source: Opera News