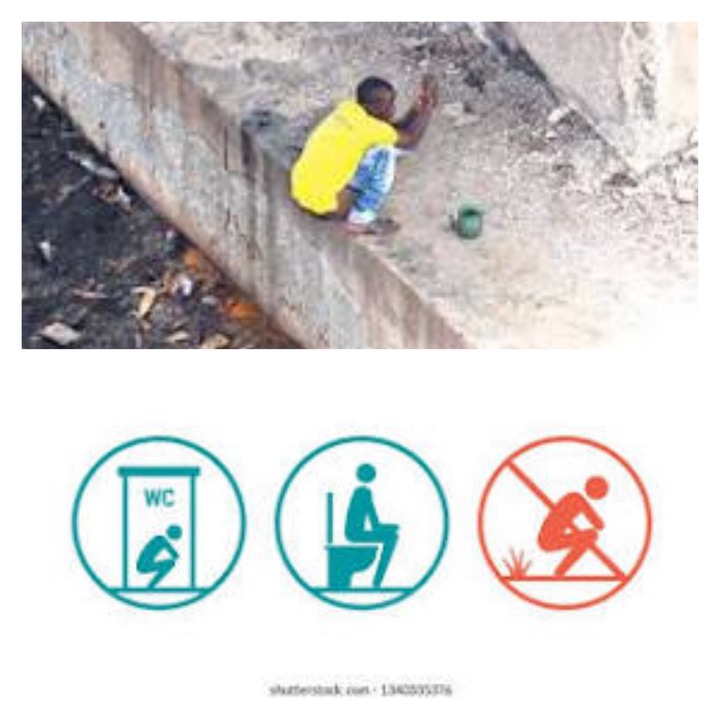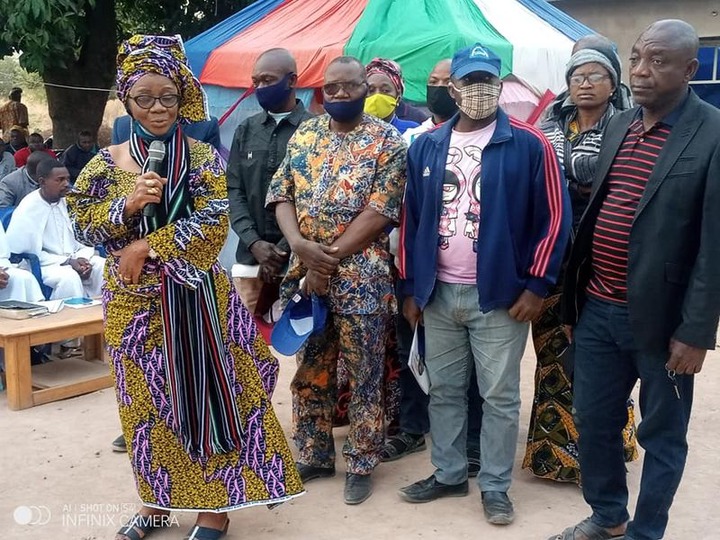 The General Manager of Benue State Rural Water Supply and Sanitation Agency, (BERWASSA) Hon. Mrs Torkwase Ikyaator has encouraged the good people of Buruku Local Government to embrace the Benue State Government's drive to end the practice of defecating in the Open by 2025.
Hon. Mrs Ikyaator gave this charge today 22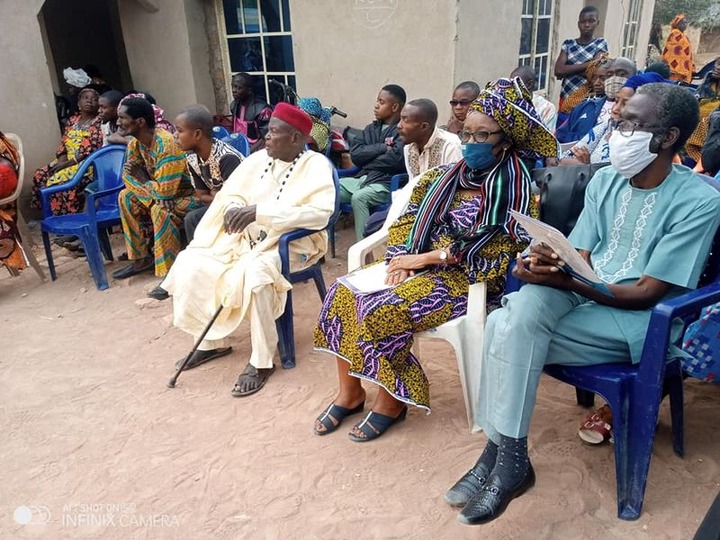 day of February 2021 at Mbagune, Tombu Mbalagh in Buruku Local Government Area during a funeral oration at the burial of late Mr Isaac Mandaki who died after a brief illness at General Hospital Ugba. 
While charging every Household to construct and always use the toilet stressed that defecating in the toilet reduces the spread of diseases in the immediate community and allow children to go to school regularly as well also reduce work absenteeism of adults and improve overall wellness and productivity.
She also admonished the people to always wash their hands with soap and water after using the toilet to reduce the spread of diseases such as diarrhoea, food poisoning etc and also reduce pollution of our water bodies, and land. She further emphasized that defecating in the toilet will help to make villages, towns, cities cleaner and tourist-friendly and will also improve the security of women and children if they access toilets.
Also speaking, the Kindred Head of Mbagune, Zaki Igbago Asakwu reminded his people that the community Task Force put in Place by the Ter Buruku to ensure that every household has a toilet will soon begin enforcement and will not show mercy on the erring households and therefore advised those yet to construct toilets in their houses to do so with immediate effect.
Content created and supplied by: Orngu (via Opera News )