COVID19 pandemic truly has reshaped our world. Within a span of a year, so many things have changed. COVID19 virus which has killed so many people all around the world since it began was said to have originated from China. Over a short period of time, medical experts all around the world, were able to come up with a vaccine for this deadly virus. Nigeria recently got delivery of some vaccines, which were sent to the nation by international bodies.
Today, Nigeria started the distribution of the vaccine. I So much respect the fact that they started the distribution with healthcare workers. The first Nigerian to get the vaccine in Nigeria is a doctor. He goes by the name Dr. Cyprian Ngong, he got his first dose of the vaccine earlier today.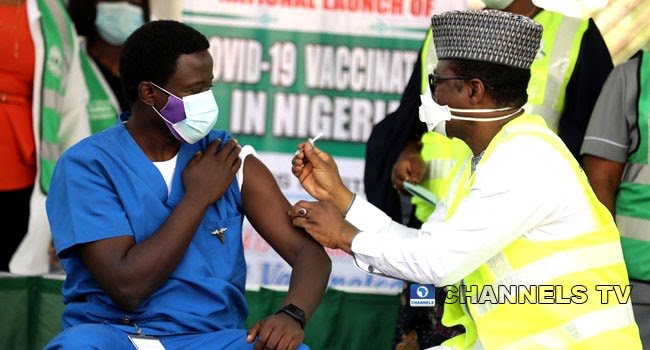 He is said to have been in the fore front in the pandemic battle, ever since it started last year. He got his own shot of the vaccine today at Abuja. He revealed that his father died of the COVID19 few months back. He wishes his dad stayed alive till the vaccine was made available in Nigeria. Distribution of the vaccine through the population might take some time, but we thank God that it has already started.
Content created and supplied by: unclejoe. (via Opera News )