I will always advise people never to go swimming if there is nobody to look after you. I know a lot of good swimmers who have lost their lives while swimming. This final year students never knew that this will mark the end of his life on Earth. He went to swim and catch fun but unknown to him, swimming is dangerous even when you are a good swimmer. Below is a photo of this final year student who lost his life to the cold hands of death after drowning:
According to reports, an FUDMA Final Year Student have been confirmed dead hours after drowning while swimming. He went to the dam to swim and drowned in this process. This should be a lesson to all Nigerian student out there.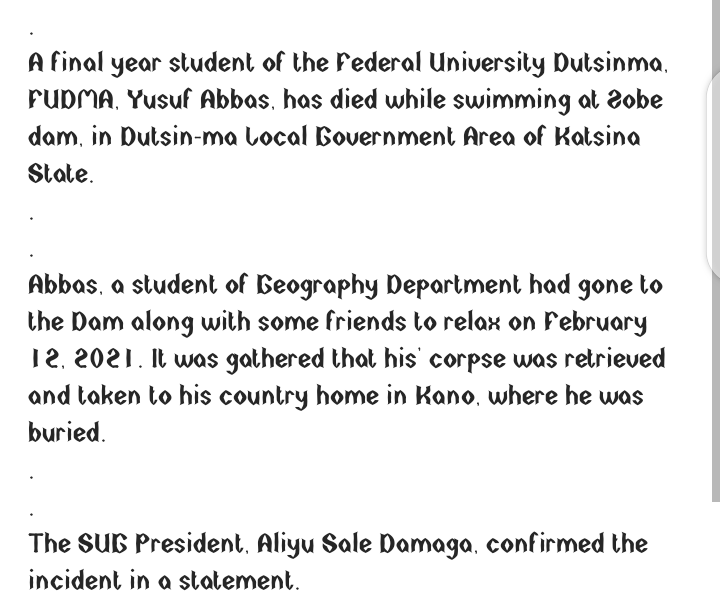 Below are Lessons all Nigerian Students Should Learn as FUDMA Final Year Student Dies Hours After Drowning:
Avoid swimming in unsafe places: I am a student of Niger Delta University and every year, students die in a river close to the school (Amasoma River). Students are warned not to go close to that river even if you are a good swimmer because it is very dangerous. As a student, no matter how good you are in swimming, please avoid swimming in unsafe places. Swimming pools are more safe than all this big rivers and dams. Don't risk your life unnecessarily.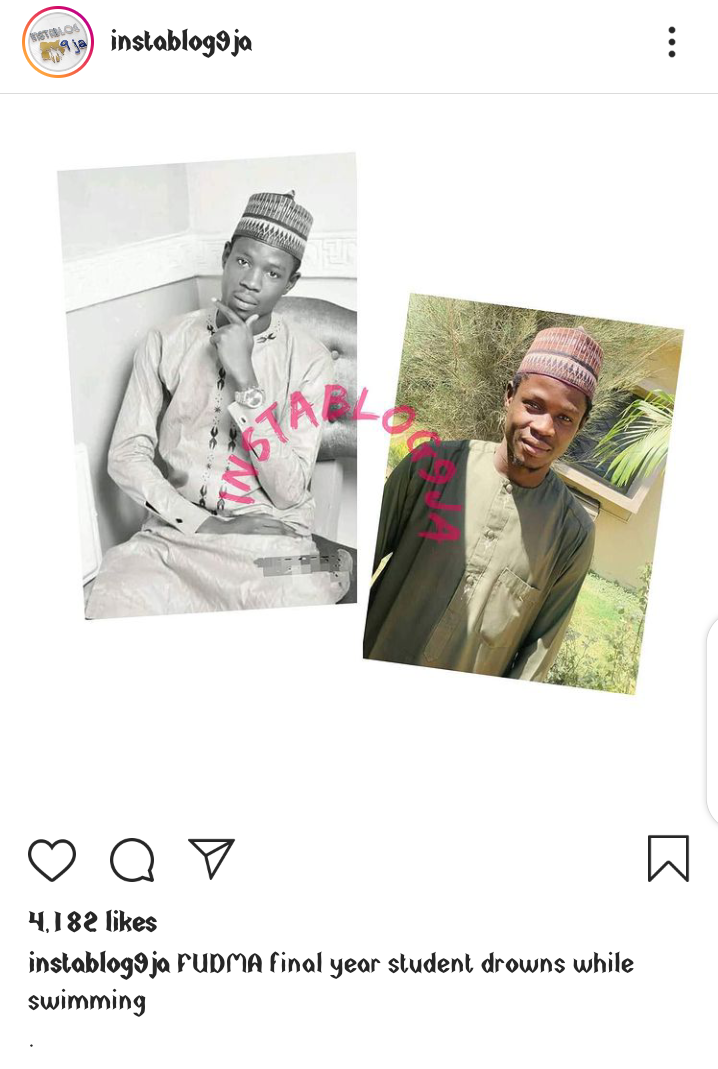 Death is inevitable: As long as you are a human being, one day you will answer the call of death. This is why we all need to be prepared and also live rightly. I will conclude by saying Rest on Peace Scholar.
Content created and supplied by: Clickfollownewz (via Opera News )