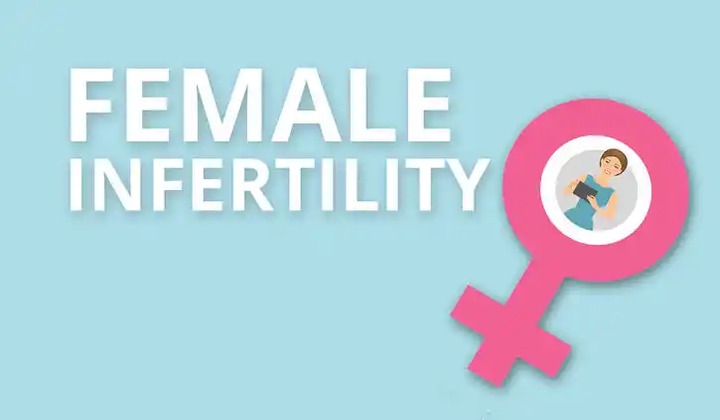 Infertility in women is simply not being able to get pregnant after a few months of trying. Most women around the world suffer from fertility issues and go through many processes just to get pregnant with no breakthrough.
Infertility affects everyone regardless of tribe, ethnicity, race, country or continent.
Some of the risk factors of infertility in women are;
1. Smoking- Smoking tobacco cigarates or even recreational marijuana can affect the women reproductive system and cause infertility. This is if smoking is an addiction.
2. Drinking- Heavy drinking in women also affects the reproductive system. Substances contained in alcohol affects the female organs.
3. Ageing- With time, women will no longer be able to get pregnant easily. Some have advised women to get married early to beat her biological clock.
4. Being overweight- Being overweight causes damage to the body and also to the reproductive organs
5. STD- Some sexually transmitted diseases can cause infertility in females.
Medical conditions for infertility.
Some health conditions can make a woman infertile. Some of these conditions are from birth while some develop as she matures. They are
1. PCOS- polycystic ovarian syndrome is the number cause of infertility in women. Some of the symptoms are irregular periods, excess body hair, cysts in the ovaries and inability to get pregnant easily.
2. Endometriosis- Endometriosis is the presence of endometrial tissue in other places other than the uterus causing severe pain and infertility. It is the second cause of infertility in women.
3. Uterine fibrosis- Fibroids are caused by the overgrowth of tissues in the the uterine walls causing a lot of discomfort, pain and bleeding. Women with fibroids can't get pregnant or keep a pregnancy.
Cure for infertility in women.
There are several solutions to infertility in women. Some of them are
1. Surrogacy- it is advised to opt for surrogacy if you are infertile. Surrogacy is simply letting another person carry your child. Some people prefer surrogacy to other methods as it is easier and less discomforting.
2. IUI- Intrauterine insemination is the process of injecting millions of sperm on a woman when she's ovulating. This method is also preferred by people trying to conceive.
3. IVF- in vitro fertilization is the process of removing a woman's eggs then fertilizing it and putting it back in the woman so she can get pregnant. This is the most expensive method of conceiving.
So ladies, it's advisable to know these symptoms and do something about it before you get married or early in the marriage to avoid complications in the future.
Content created and supplied by: BurnaBaby (via Opera News )