Although diseases' symptoms are sometimes non-specific, nonetheless, some combinations often can be suggestive of a certain diagnoses of a state of wellness. A Medical Consultant has revealed what the problem is if one experience certain symptoms in the body.
Eric Amunga, a Reproductive Medicine Specialist, took to his twitter handle, @amerix, to enlighten people on the importance of consuming adequate Magnesium in which when lacking in the body could lead to certain disease condition.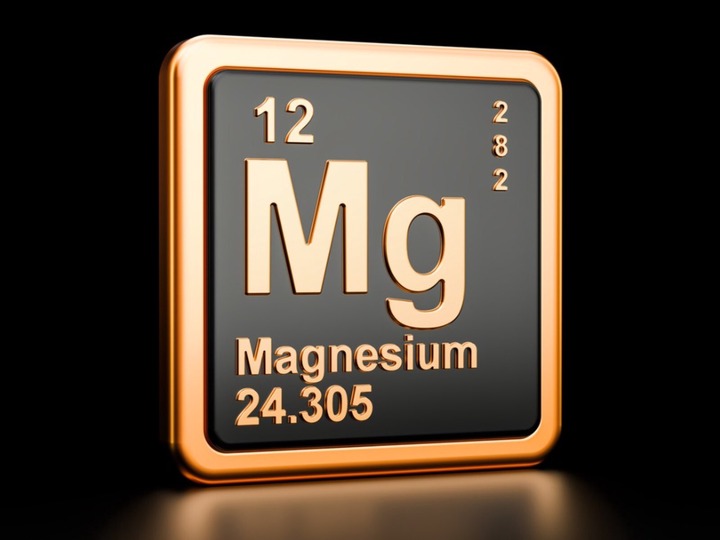 In his post, the Dr Eric said if one experiences the following; 
• Fatigue all the time
• Anxiety including awareness of a rapid heartbeat
• Muscle cramps and tightness
• Loss of sleep
• Migraine headaches
• A rising blood pressure
All are symptoms suggestive of lack of Magnesium, Mg.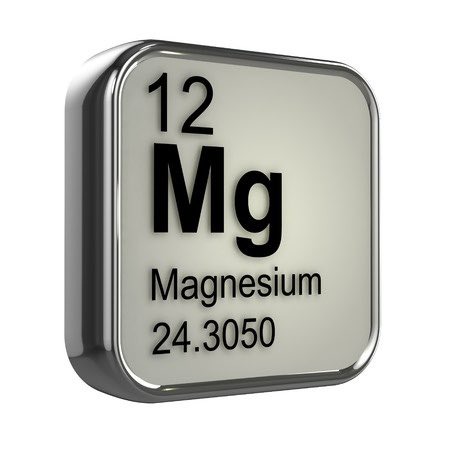 The Consultant revealed that medically Magnesium is a powerful electrolyte which functions as a cofactor in the activation of about 300 types of enzymes in the biochemical processes in the body cells. Adding that Magnesium, also promotes energy production and also repairs DNA which can prevent mutation.
Dr Eric Amunga reiterated the importance of Magnesium saying 90% of Magnesium is found inside the body cells where they function as a natural calcium blocker that prevents calcium from accumulating in the body, a situation which could lead to muscle stiffness, heart failure and hypertension. 
Talking about possible sources of Magnesium, Dr Eric said the best source of Magnesium is Chlorophyll basically found in green leafy vegetables like Spinach, Cabbage, Broccoli, Lettuce, Watercress and many more.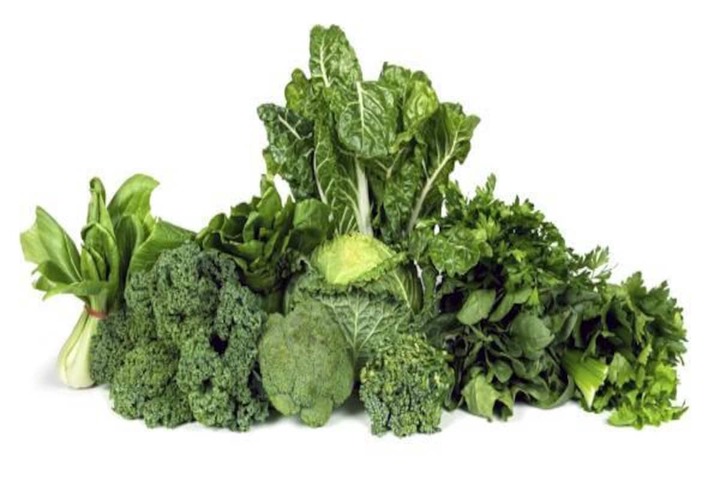 In conclusion, Dr Eric said the recommended daily intake for Magnesium is 450mg per day however, many fall short consuming less at 200mg per day. Giving the reason to this low consumption, he cited the effect of the incessant use of fertilizers on plant products and soils, overcooking our vegetables, incessant consumptions of refined foods, use of alcohol and sugar.
See the tweet below: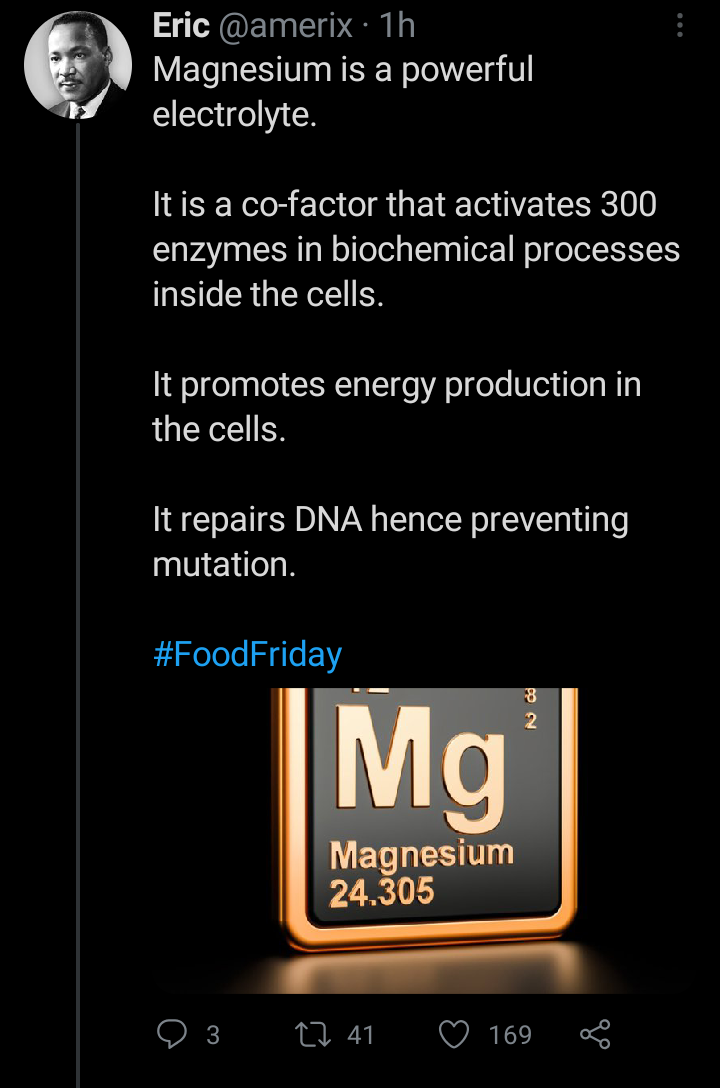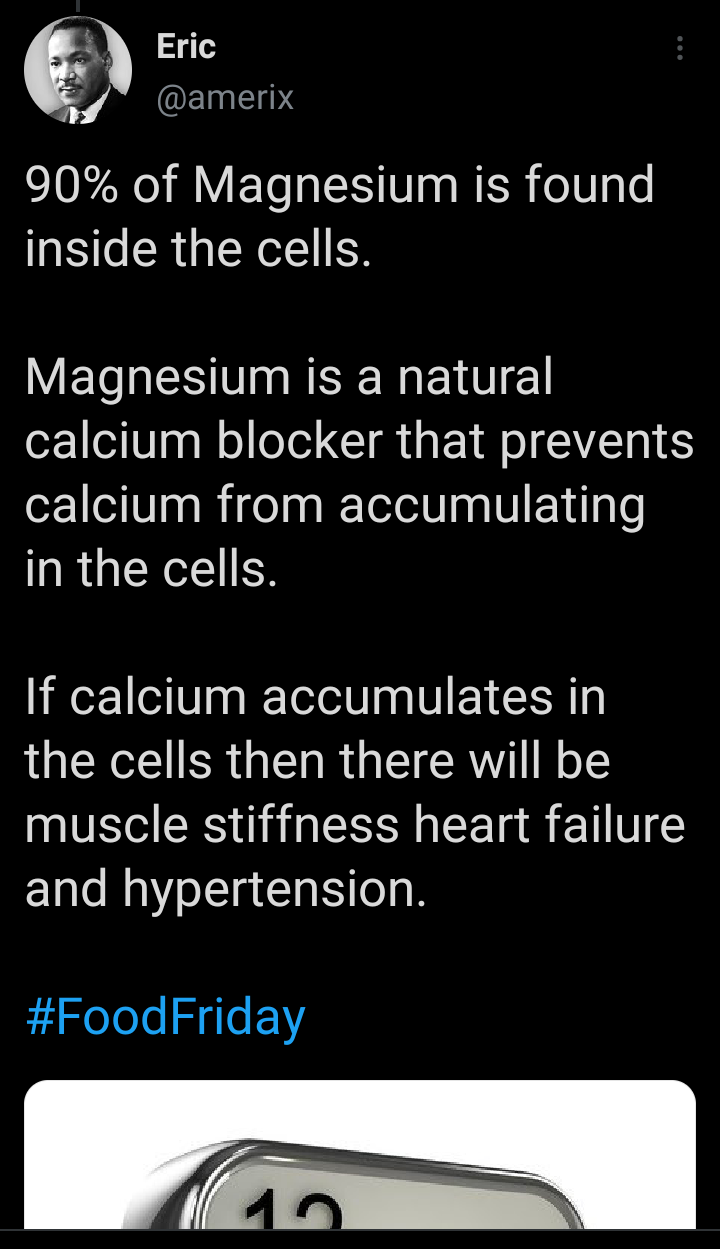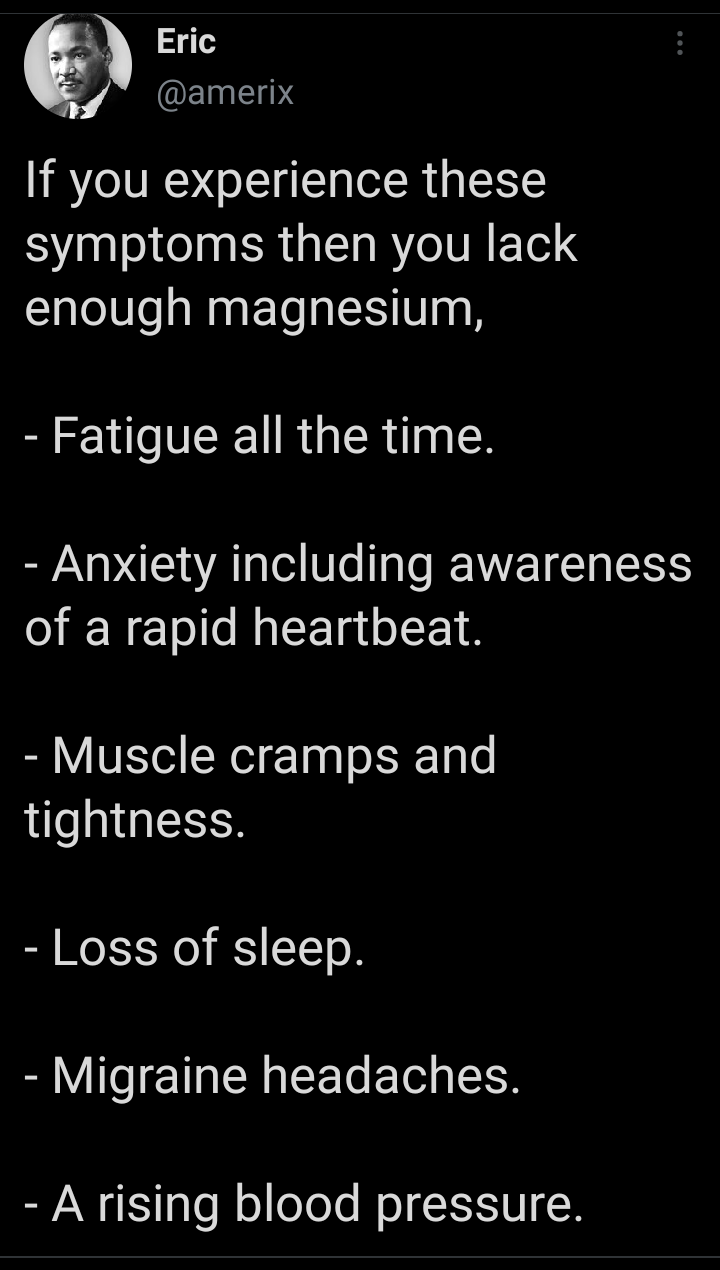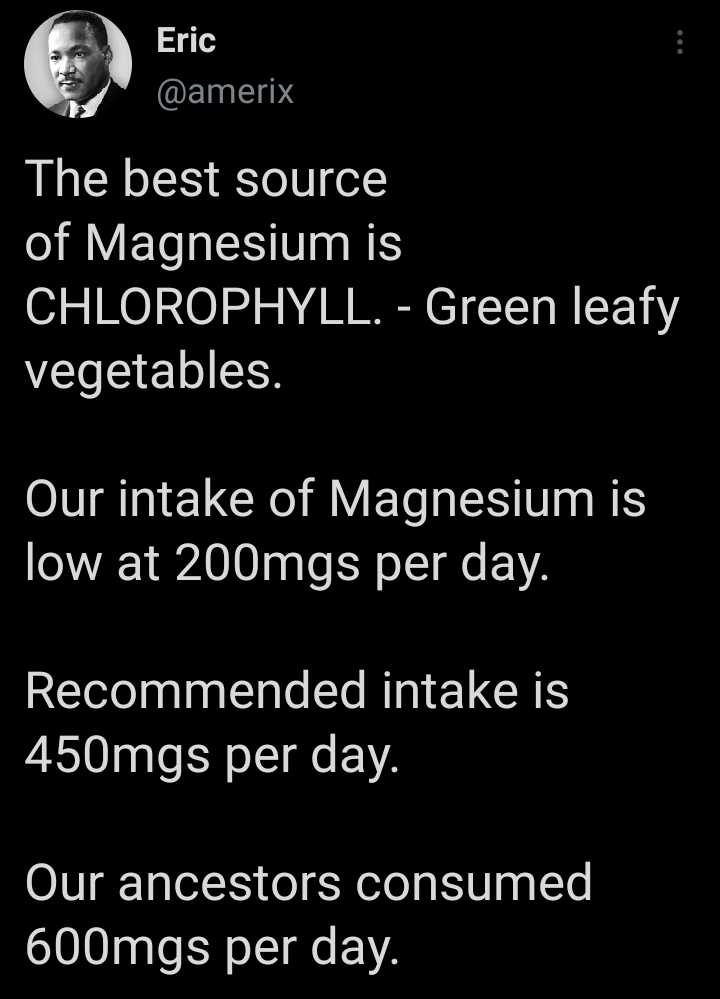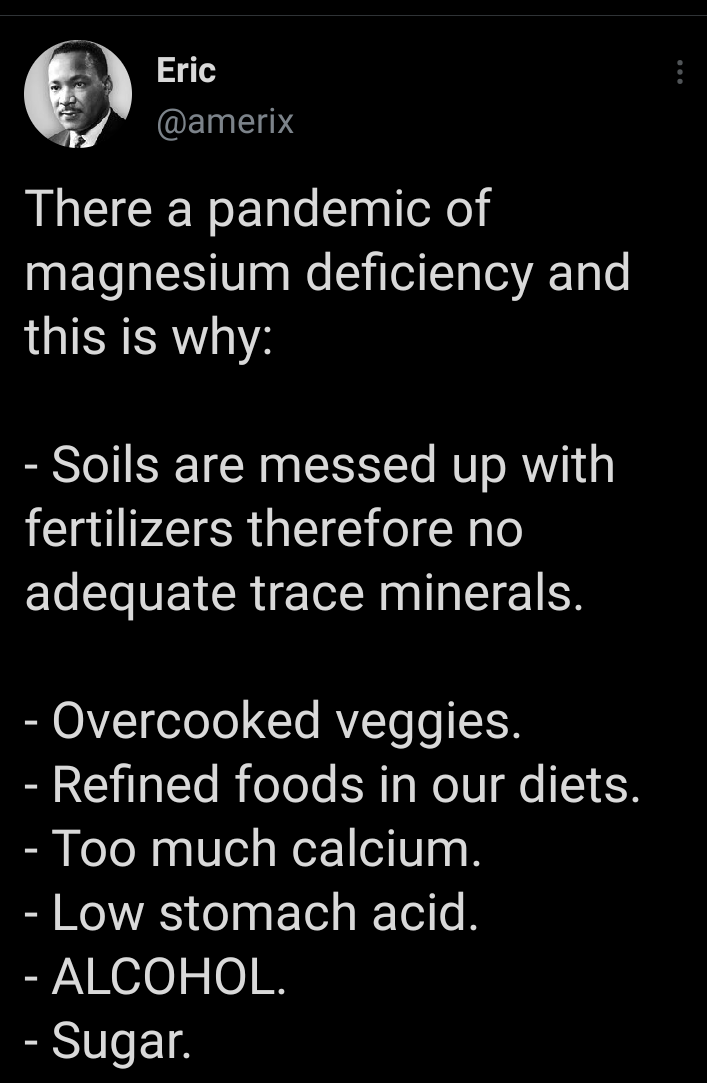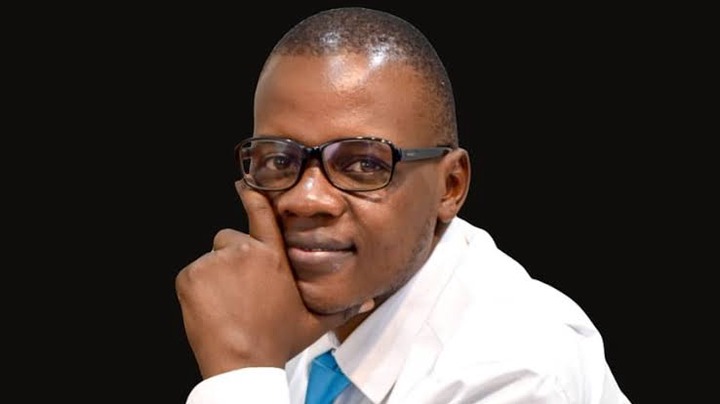 Responding to Dr Eric Amunga's tweet, many persons have attested to the fact that prior to when they started taking Magnesium-rich diet, they experienced those symptoms mentioned by the doctor. Read the comments below: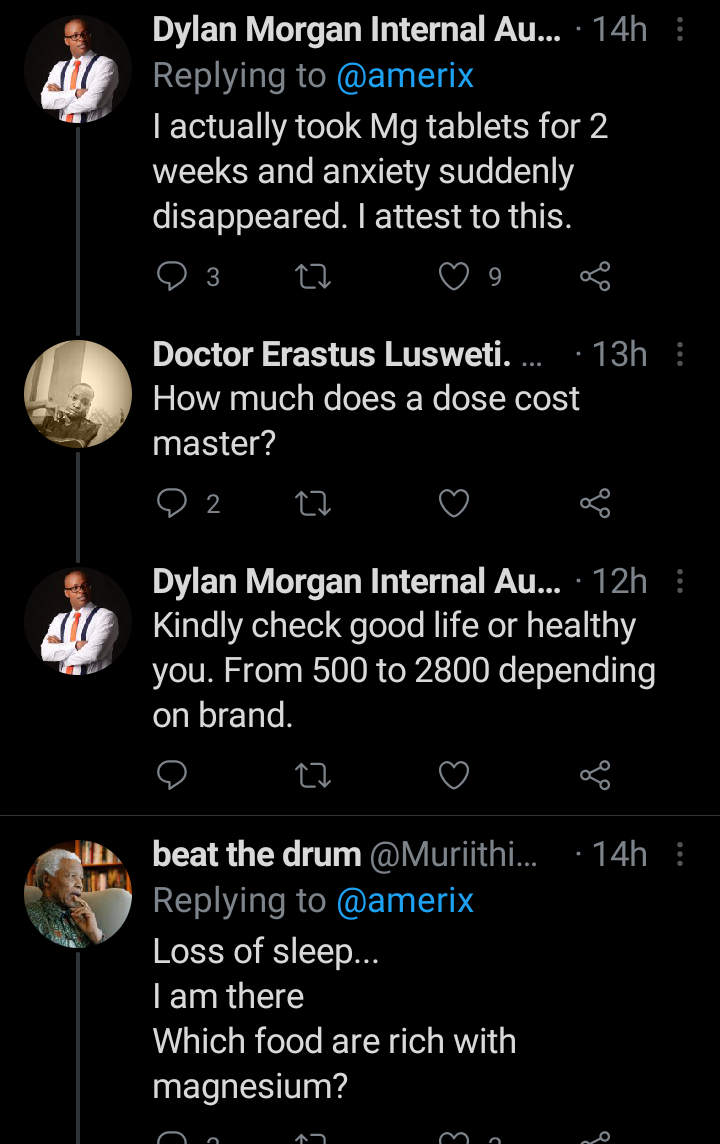 Source: Twitter
Content created and supplied by: Masterjjboy (via Opera News )