Viral pink eye is caused by viruses like adenovirus and herpes virus. It usually clears up without treatment in 7 to 14 days. Bacterial pink eye is caused by an infection with bacteria like Staphylococcus aureus or Streptococcus pneumonia.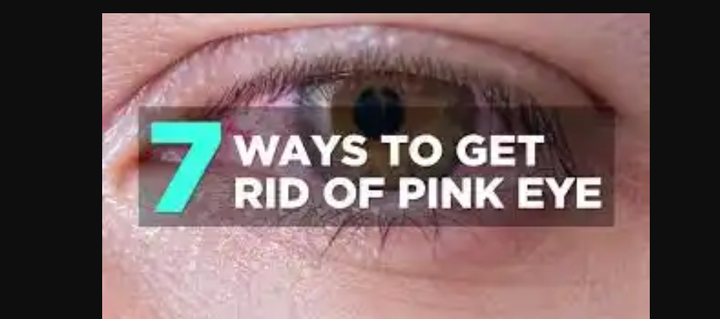 How long pink eye lasts? depends on which type you have and how you treat it. Most of the time, pink eye clears up within a few days to two weeks.
How to avoid the spreading of bacterial or viral pink eye you can:
Change pillowcases and sheets every day.
Use a fresh towel every day.
Wash your hands often, especially after you touch your eyes.
Don't wear your contact lenses until your eyes are back to normal.
Don't share anything that touches your eyes.
Simple way to avoid pink eye
Put a warm, damp washcloth over your eyes for a few minutes. To make this warm compress:
Soak a clean washcloth in warm water then wring it out so it's not dripping.
Lay the damp cloth over your eyes and leave it in place until it cools.
Repeat this several times a day, or as often as is comfortable.
Use a clean washcloth each time so you don't spread the infection.
Use a different washcloth for each eye if you have infectious pink eye in both eyes.
If your eyelids are sticking together, a warm washcloth can loosen the dried mucus so you can open your eyes.
Other symptoms of pink eye
Redness in the white of the eye or inner eyelid
Swollen conjunctiva
More tears than usual
Thick yellow discharge that crusts over the eyelashes, especially after sleep It can make your eyelids stick shut when you wake up.
Green or white discharge from the eye
Itchy eyes
Burning eyes
Blurred vision
More sensitive to light
Swollen lymph nodes.
Content created and supplied by: Muhsieen (via Opera News )