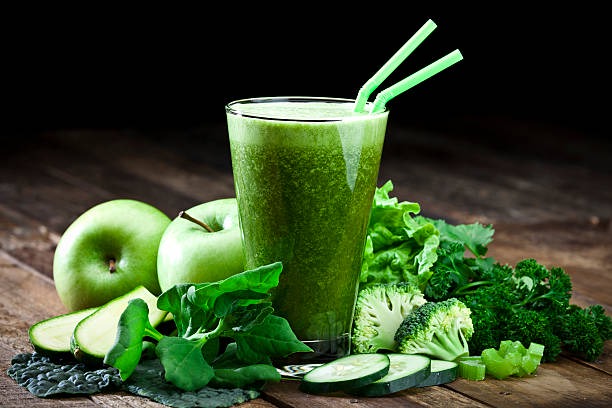 According to healthline - Basically, you can get better nutrition by regularly eating whole fruits and vegetables. However, some people are also used to drinking fruit and vegetable juices. Here are the different kinds of healthy juices and their benefits for the body.
Benefits of juice for the body
Fruits and vegetables have ingredients that are beneficial for your body's health. According to Healthline, juicing is the process of extracting the juice from fresh fruits or vegetables.
Generally, this method is likely to remove solid matter such as flesh, seeds, or other parts. However, the juice also contains most of the natural vitamins, minerals, and antioxidants.
There are two healthy benefits that you can get by regularly drinking fruit and vegetable juices, such as:
Detoxification. Some people believe drinking fruit and vegetable juice for a certain amount of time can cleanse toxins. However, more research is needed on this.
Supplementing daily nutrition. If you find it difficult to eat whole fruits or vegetables, drinking juice can help supplement daily nutrition.
Various healthy fruit and vegetable juices and their benefits
Here are some healthy fruit and vegetable juices that you can consume daily, along with their health benefits.
1. Tomato juice
Tomato juice is claimed to be high in vitamin C and antioxidants. Antioxidants in tomato juice are beneficial for boosting the immune system and supporting iron absorption.
Then, the vitamin C content in tomato juice is also beneficial for maintaining eye and skin health.
There is also lycopene content that gives red colour. In a study also mentioned lycopene is useful to help reduce the risk of heart disease.
Potassium is a type of electrolyte that can help maintain fluid levels and blood pressure balance.
2. Apple juice
Apple juice is a good source of potassium for your health. Potassium functions as an electrolyte that plays a role in the process of sending messages to the nerves and maintaining heart health.
In addition, this healthy juice is also rich in health-beneficial antioxidant compounds, such as flavonoids and chlorogenic acid. These can assist the body in overcoming cell damage caused by free radicals.
3. Orange juice
Orange juice is among the most commonly consumed types of healthy juices. This is because oranges are a good source of vitamin C for skin health and contain several important antioxidant compounds. For example, cinnamic acid, ferulic acid, and chlorogenic acid.
A study showed that drinking orange juice after eating a high-fat and carbohydrate meal can reduce inflammation in the body.
4. Strawberry juice
This appetising red coloured fruit has a sweet and slightly sour flavour. Eating fresh strawberries or processing them into a healthy juice has been linked to a reduced risk of chronic diseases.
For example, the benefits of strawberries have been studied to improve heart health, lower blood sugar levels, and help prevent cancer.
This is because they contain vitamin C, manganese, folate, potassium, as well as antioxidant compounds.
One of the benefits of strawberry juice is that it keeps blood sugar levels balanced. It does this by slowing down glucose digestion and reducing insulin spikes, after eating carbohydrates.
5. Carrot juice
The benefits of carrots are plentiful as they are rich in carotenoid compounds, pigments that have antioxidant effects to fight cell damage.
Such carotenoid compounds include beta-carotene, lycopene, alpha-carotene, and lutein.
Studies have shown that consumption of foods rich in carotenoids, such as carrot juice, helps lower the risk of degenerative eye diseases, heart disease and some cancers.
Carrots also contain other nutrients such as vitamin A, biotin and potassium.
For a fresh taste, you can make a healthy combination of fruit and vegetable juices, such as adding orange, ginger, or lemon.
6. Spinach juice
Spinach is packed with nutrients, such as vitamins A and C. Regular consumption of spinach vegetable juice can help provide antioxidant molecules, such as quercetin, kaempferol, and lutein to the body.
Spinach vegetable juice is also claimed to be good for the heart, as it contains nitrates. In research, this benefit is related to heart disease risk factors, namely lower blood pressure.
For people with GERD or acid reflux disease, spinach can be an option because its content has a similar effect to antacid drugs.
7. Cucumber juice
Among other vegetable juices, cucumber juice may seem strange because you are used to consuming it raw. This low-calorie vegetable is rich in vitamin K, vitamin C, manganese, and potassium.
This healthy cucumber juice helps keep you hydrated, due to its high water content. Fluid balance in the body is essential for a healthy digestive system, kidney function, body weight and physical strength.
8. Celery juice
You can also make celery juice a healthy juice as it contains vitamins and antioxidant molecules. These include vitamins A, K, C, kaempferol, caffeic acid, and ferulic acid.
Various studies have found that celery leaf juice is said to be healthy because it has the potential to improve heart health and fight chronic diseases. However, further research is needed as it has only been conducted with animals.
If you're not used to the flavour, you can add lemon, apple, Sunkist orange, or other greens to make it fresher.
The right way to make healthy juice
Making fruit and vegetable juice drinks is relatively easy. All you have to do is add the ingredients you like and mix them using a blender or juicer.
However, you need to pay attention to the right way to make healthy juices, as shown below:
1. Wash your hands
Before processing a healthy juice combination of fruits and vegetables, don't forget to wash your hands first. Make sure you wash your hands for 20 seconds using soap.
2. Wash the fruit and vegetables
After washing your hands, don't forget to wash the vegetables or fruits that you will process under running water.
If possible, wash them with food-grade soap instead of hand soap or dish soap.
Washing fruits and vegetables aims to remove any remaining dust, dirt, pesticides, and bacteria that may still be attached.
3. Remove rotten parts
Even if it looks ripe and fresh, don't use parts that are already looking a little black when making healthy juices. This is to avoid contamination, so as not to affect your body's health later.
4. Avoid adding sugar
If you're not used to it, drinking healthy juices with a combination of vegetables and fruits might feel strange. Especially, if they don't taste sweet. This might make you want to add sugar.
If you're not careful, high sugar levels can lead to diabetes, high blood pressure, and heart disease. Try using alternatives such as honey or choosing fruits that taste sweet.
Is it okay to drink juice every day?
Eating fruits and vegetables in proper portions can help reduce the risk of chronic diseases. This may lead you to consume healthy juices every day.
Unfortunately, there is no scientific evidence to prove that juicing fruits and vegetables is healthier than eating them whole.
Processing fruits and vegetables into juice tends to remove most of their fibre and vitamin and mineral content. It's also a good idea to limit drinking packaged juices on a daily basis as these products are mostly processed with high sugar content.
If you want to be healthy by drinking juice every day, still combine your vitamin and mineral intake by eating vegetables and fruits in their whole form.
Content created and supplied by: Sportyblitz (via Opera News )
Opera News is a free to use platform and the views and opinions expressed herein are solely those of the author and do not represent, reflect or express the views of Opera News. Any/all written content and images displayed are provided by the blogger/author, appear herein as submitted by the blogger/author and are unedited by Opera News. Opera News does not consent to nor does it condone the posting of any content that violates the rights (including the copyrights) of any third party, nor content that may malign, inter alia, any religion, ethnic group, organization, gender, company, or individual. Opera News furthermore does not condone the use of our platform for the purposes encouraging/endorsing hate speech, violation of human rights and/or utterances of a defamatory nature. If the content contained herein violates any of your rights, including those of copyright, and/or violates any the above mentioned factors, you are requested to immediately notify us using via the following email address operanews-external(at)opera.com and/or report the article using the available reporting functionality built into our Platform See More