A medical Doctor has shared a picture of a 52-year-old man's lung who was a chain smoker for 30 years.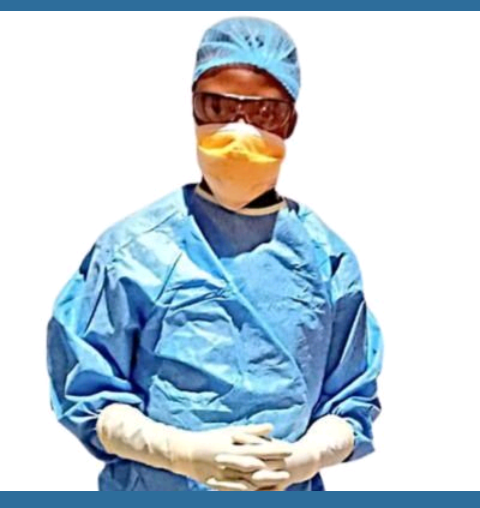 The Doctor exposed fully the man's lungs and how it looks like after smoking a packet of cigarettes a day for thirty years.
It is a picture everybody should see particularly the smokers of cigarettes, weeds, etc, so they might know what goes on in their bodies after smoking.
Those who know the negative effects of smoking in the human body have been warning the general masses to avoid smoking but many ignored the warnings and kept on smoking.
The most alarming part of it is some are addicted to smoking to an extent they can't function well in any activity without taken some sticks of cigarettes or wraps of weeds or other substances.
The truth is smoking is not good. It creates serious health problems and shortens the life span of those who indulge in it.
Smoking should be condemned by all who know the value of life. War against smoking should involve everybody from our various families to the larger society.
A question that begs for an answer is what motivates some people living in a hot environment as we have here in Africa to smoke?
A Doctor, who is an expert in human health, must have decided to show the world what happened to the lungs of this 52-year-old man, who was a chain smoker for 30 years of his life.
The Doctor took to his Twitter page, First Doctor, @firstdoctor and shared the picture of the man's lungs, and he said, "These are the tar-blackened lungs of a chain smoker who puffed on a packet of cigarettes a day for 3 decades".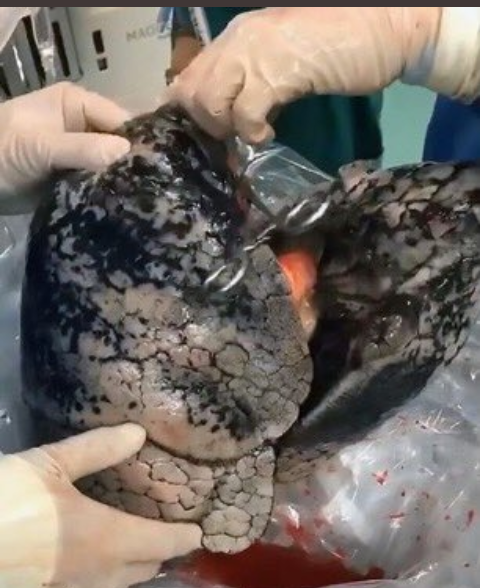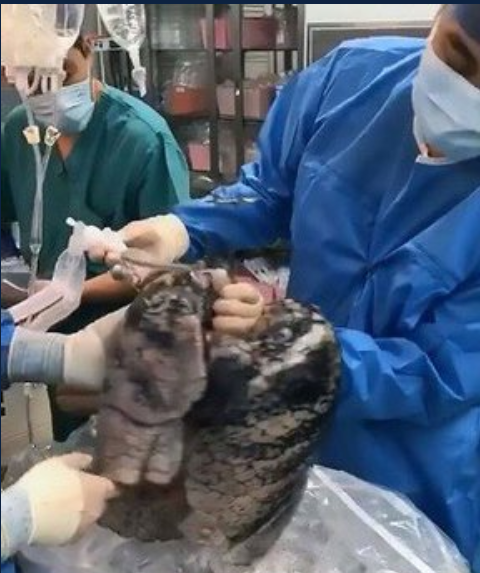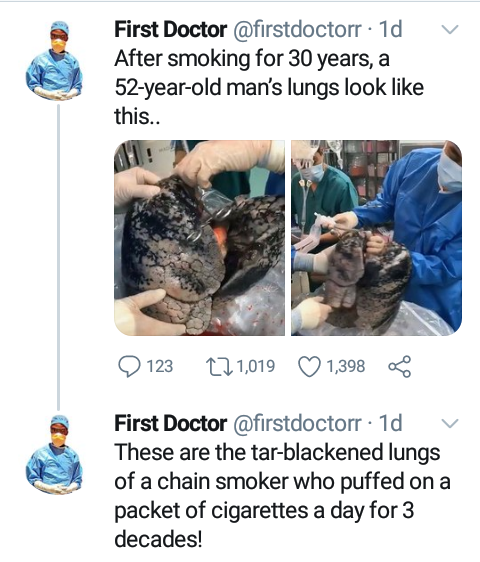 Content created and supplied by: Stormy (via Opera News )