Nobody knows everything, which is why we continue to learn every day of our lives. There's an old adage that goes, "the more you read, the more you know." Another says, "the more you know, the more you realize there are things you don't know."
This has brought us to look at the right English word many people usually called 'K Leg'. In this article, you will get the find out the meaning, the right word for it and other fact you would love to know.
Actually it's not called K Leg, its called Knock Knees.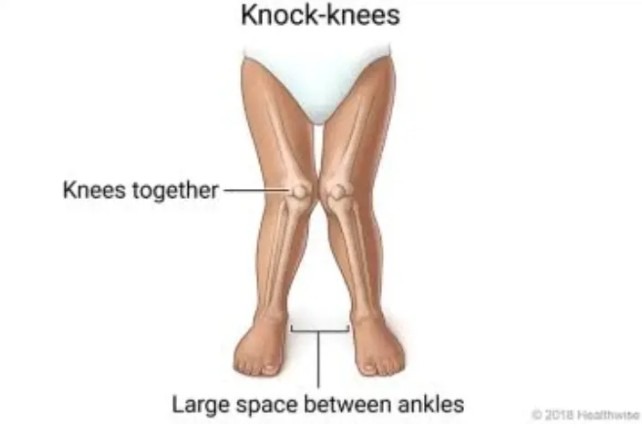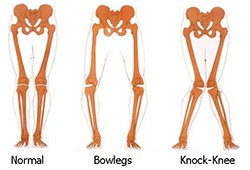 Knock knees is a condition in which the legs curve inwards so that the feet are apart when the knees are touching; knock knees.
Knock knees is also known as genu valgum, is a type of knee alignment seen when a child (or adult) stands up straight with their knees together, but their feet and ankles stay apart.
The opposite type of alignment, called bow legs (genu varum), is when someone stands with their feet and ankles together, and there is a gap between the knees.
Are knock knees normal?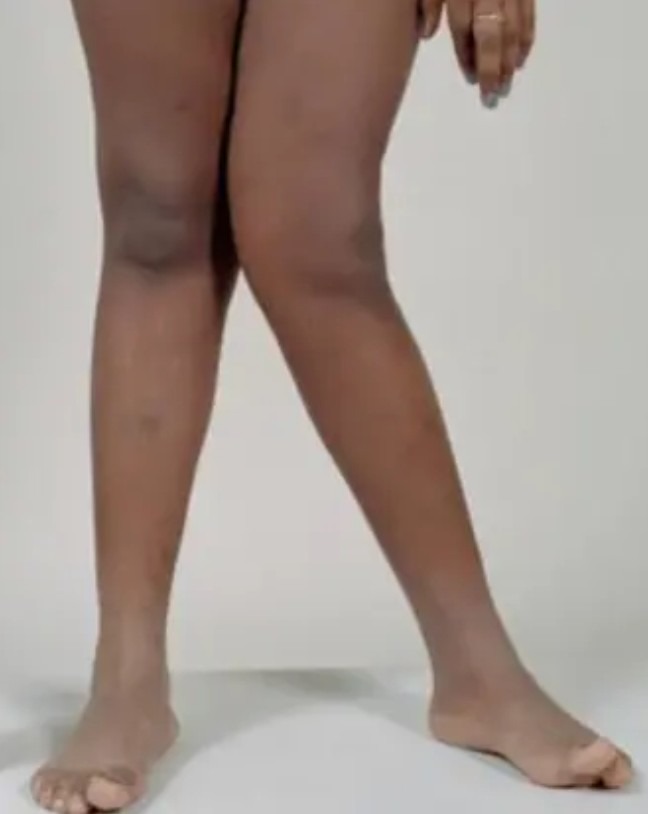 Temporarily knocked knees are part of a standard developmental growth stage for most children. This usually corrects itself as the child grows. Knock knees that persist beyond six years of age, are severe or affect one leg significantly more than the other may be a sign of knock-knee syndrome.
Do they have to be treated?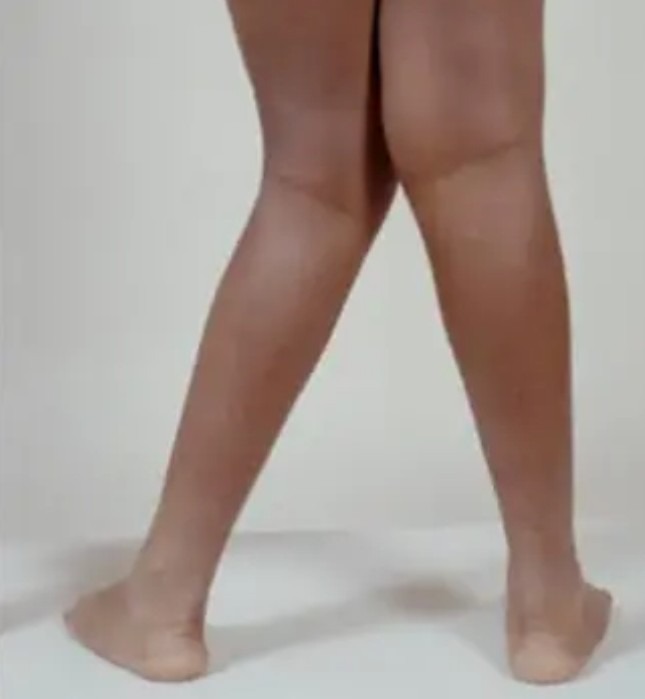 It is usually parental concern for the way a child looks when standing or walking that sparks initial review by a health professional. Children presenting with physiological knock knees do not require treatment or ongoing monitoring, as they will grow out of it with time.
Symptoms of knock knees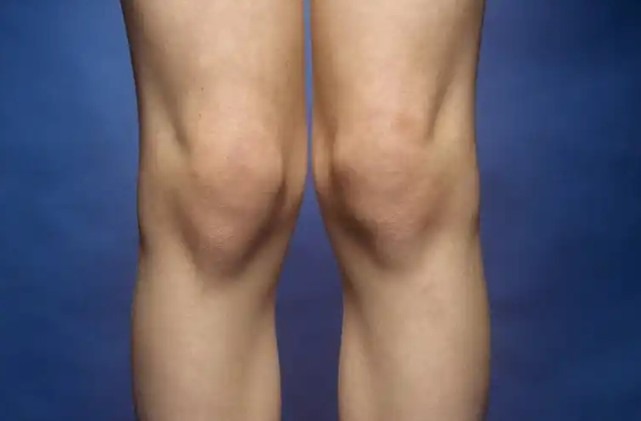 The symptoms of knock knees are visible when a child stands with their legs straight and toes pointed forward. Symptoms include:
* symmetric inward angulation of the knees
* ankles remain apart while the knees are touching
* unusual walking pattern
* outward rotated feet
What are the causes of knock knee?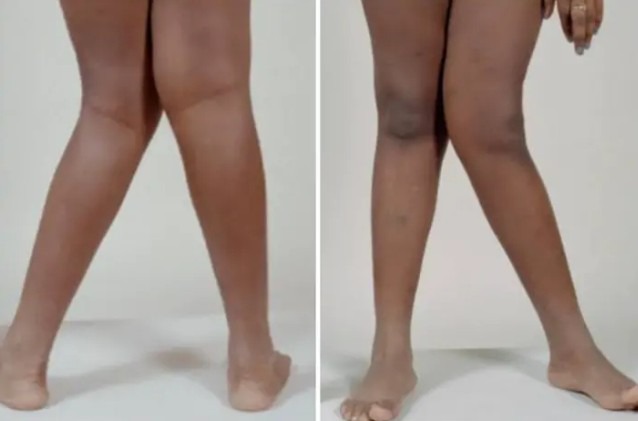 Knock knees is almost always a benign variation in a child's growth. Although it occurs by chance, it seems to run in families.
Knock-knees may also be caused by:
* injury to or infection in your knee or leg
* bone malformation from rickets, a disease caused * by lack of vitamin D and calcium
* other bone diseases
* obesity, which puts extra pressure on your knees
* arthritis in your knee joints
It's not called K Leg, it's called knock knees and it can be treated. Don't forget to leave a like or a share.
Content created and supplied by: Unique_writes (via Opera News )