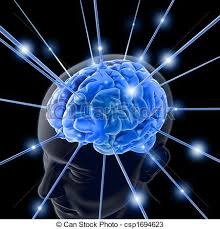 Memory is the means by which an individual draw on their past experience in order to use this information in the present. The known three significant processes involved in memory are encoding, storage and retrieval. The most vital part of memory are "the short term memory and the long-term memory" These two are the most significant part of retaining information but what happened if these two are having medical problems? You tend to forget things quickly. This the reason I have helped you to label some natural ways you can use to improve your memory. Read below:
Consuming too much of added sugar has been associated to many health issues, like chronic diseases and degeneration of mental activities, that is, memory decline.
According to research, a sugar-laden diet can cause poor memory and decreased brain quantity, most especially in the area of the brain that's pertaining to short-term memories. So, eating less added sugar will not only helps your memory but also boost your health.
2. Train Your Brains
 Playing brain games like puzzle, solving math, and other related brain games will improve your cognitive skills( way of thinking) and also your memory.
3. Exercise Daily
 Research has shown that exercising is advantageous for the brain and also help strengthen people's memories ranging from children to older adults. It's important you start in order to improve your physical and mental health.
4. Practice Mindfulness
Mindfulness is a type of meditation in which you focus on being intensely aware of what you're sensing and feeling in the moment, without interpretation or judgment. Practicing mindfulness involves breathing methods, guided imagery, and other practices to relax the body, mind, reducing stress and also improving memory.
5. Try a Fresh Oil Supplement
 Consuming fish and fish oil supplements has been proven to improve memories, lower the risk of heart diseases, decrease inflammation, relieve stress and anxiety and also slow degeneration of mental activities.
6. Maintaining a Healthy Weight
The best way to keep your body and mind in good condition is by maintaining a healthy body weight in order to improve your well-being. 
7. Schedule Time For Meditation
Meditation increase gray matter in the brain, not only that, it also reduce stress and pain, lower blood pressure and strengthen memory. Practice it.
8. Have Enough Sleep
 Poor memory has been found to have caused by lack of sleep for quite sometimes now. Sleep cannot be left out in memory consolidation; this is a way in which short-term memories are strengthened and transformed into long-term memories. Get enough sleep. Minimum of 6 hours is okay.
9. Choose Anti-inflammatory Foods
 Antioxidants foods like fruits, vegetables and tea can help in lower inflammation in the body by reducing oxidative stress. consuming this food above will help improve your memory.
10. Get Your Vitamin D Level Tested
Vitamin D helps regulate the amount of calcium and phosphate in the body. Lack of vitamin deficiencies can lead to a variety of health problems. These can include digestion problems, skin disorders, stunted or defective bone growth, dementia and even degeneration of mental activities.
Till I come your way again. I hope you got value?
Content created and supplied by: HarkynbynuHolarjydeSamuel (via Opera News )