Neuropsychiatric hospital Aro Abeokuta has expressed concern over the high rise of usage of drugs by the Females the country. Nigeria number one psychiatric hospital says females are now emerging as major users of drug along with youths and elderly .
Head of clinical services in the hospital , Doctor Lucky Onafa list the drugs that are being used as includes codeine syrup, cannabis sativa and shisha by students' Farmers and auto mechanics.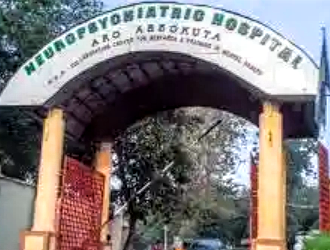 According to him the rise in the level of drug has increased the rise in criminality, drop out of schools by students', affecting relationships and resulted in several youths not completing the learning of skills.
Dr Lucky Speaking with Rock city FM correspondent, Tobi Ojeleye says most of the patients brought to the hospital nowadays are suffering from psychotic disorder accounting for seventy percent of the psychiatric cases . Other major cases are epilepsy and depression, according to him which is quite high and mood disorder.
In 2020, Dr Luck says the hospital received close to 3000 new patients lower than 3500 in 2019 due to the 2020 covid-19 moment restrictions, he further explained that over 2000 new patients in 2020 were children and adolescent adding that close to one third out of the number had drug use problems.
Dr Lucky however canvases for the passage of the mental health bill before the national assembly to make mental health services readily accessible to the people.
Content created and supplied by: OgunTescom (via Opera News )