Remember the blood cancer patient that Bobrisky helped pay his bill, see how healthy he is now.
One of the greatest help one can offer to his fellow human being here on earth is to render assist to him or her when ever it is a life threatening issue just like what Bobrisky did to help restore the life of this young man identified as Solomon Eguntola.
Life was so meaningless to Solomon after he was diagnosed of a leukemia disease, his life is between life and death.
Solomon Eguntola needed money for his treatment to ensure that his life is restored again in good health.
See his post below when he was still sick.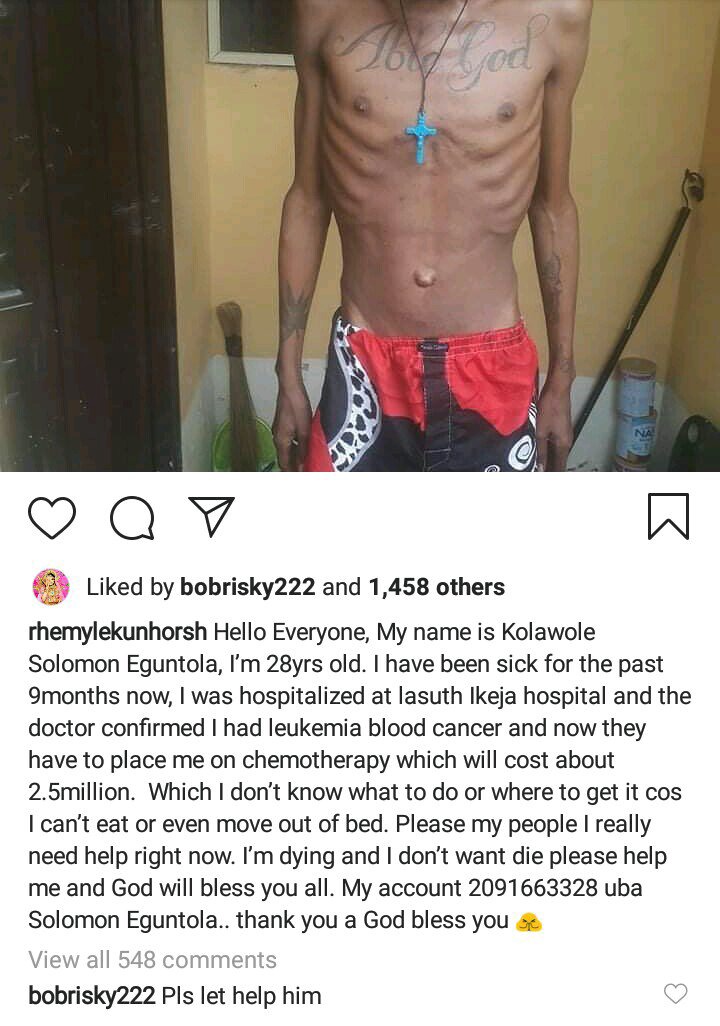 Solomon Eguntola as the real name goes took to his instagram account @rhemylekunhorsh took to his instagram to asked for assistance from people in other to regain his health.
See his former look when suffering from the disease.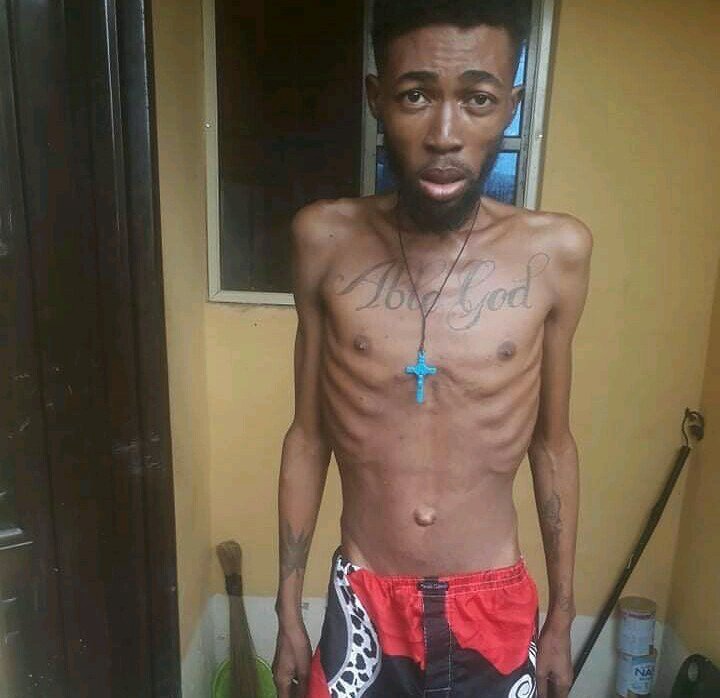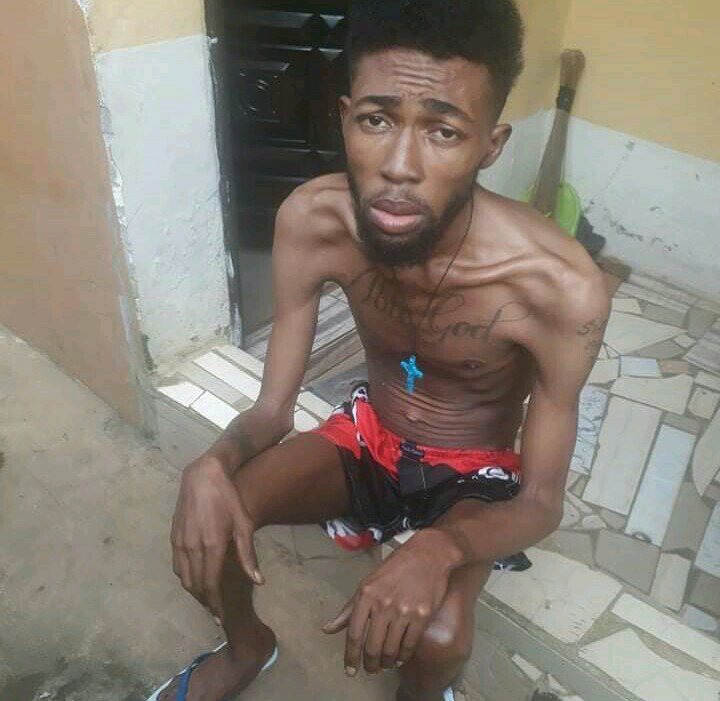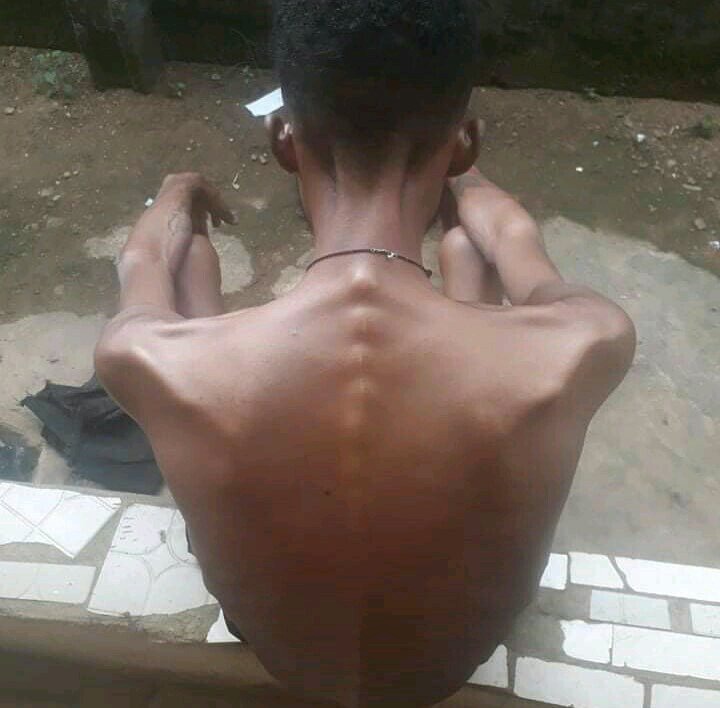 After his post, Nigerian Internet celebrity and Transgender Bobrisky saw the post and promise to pay his bill which he eventually did and now Solomon is health and strong.
Solomon made this known in his appreciation post on Instagram thanking bobrisky for her kind hearted and love towards him.
Solomon posted a photo of him during his suffering from the disease and is current photo where he is sound and healthy.
He wrote on his instagram page as follows ;
Thank God for love over me, Bobrisky God bless you always.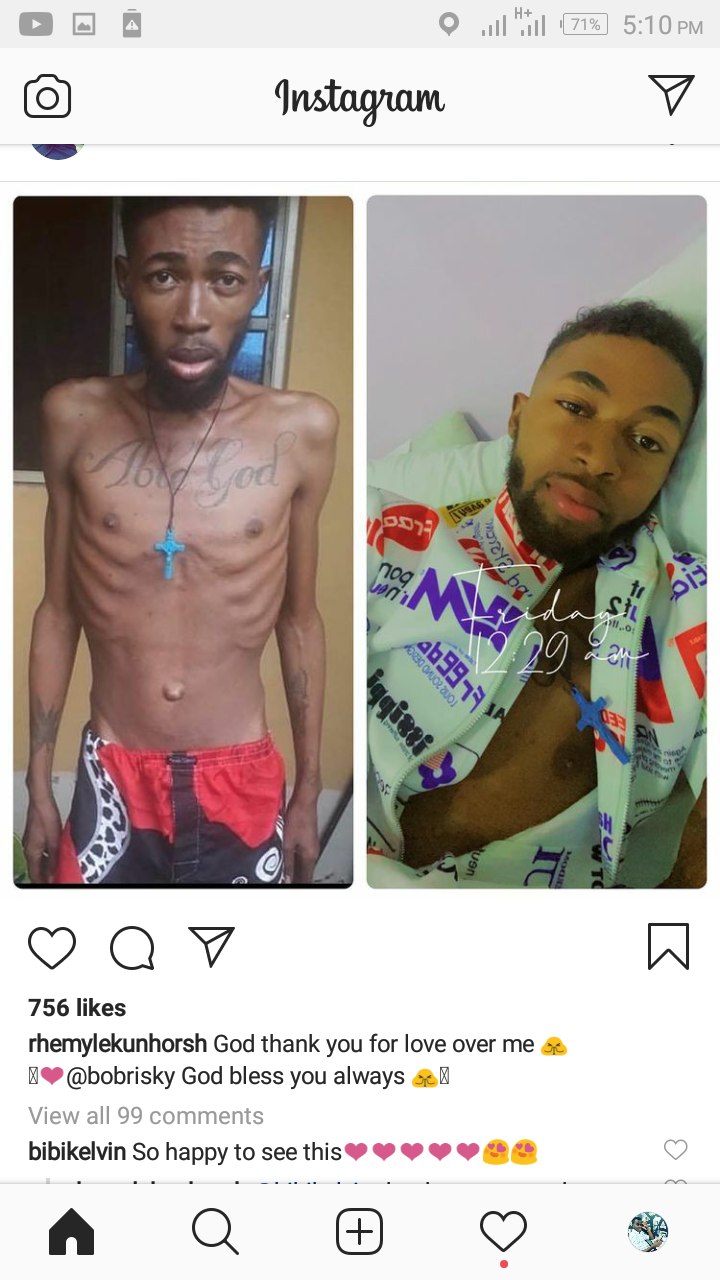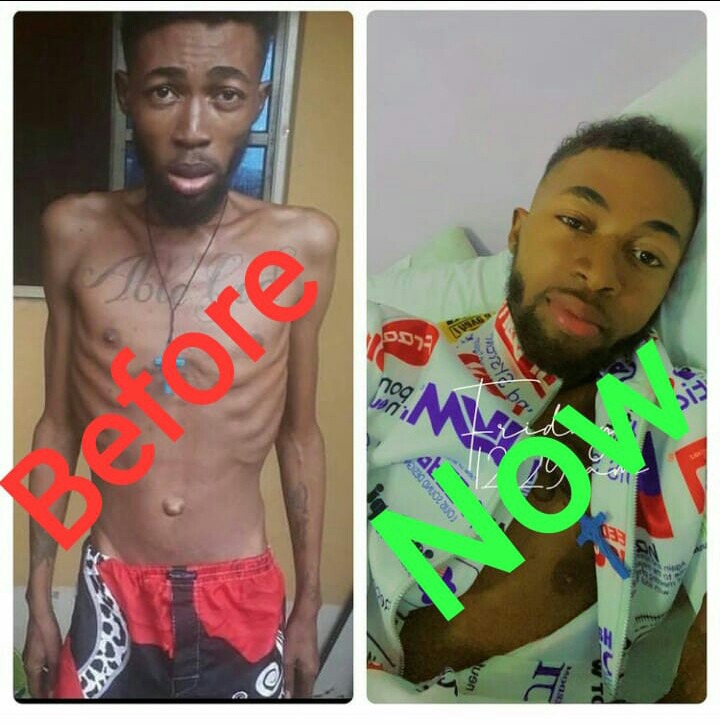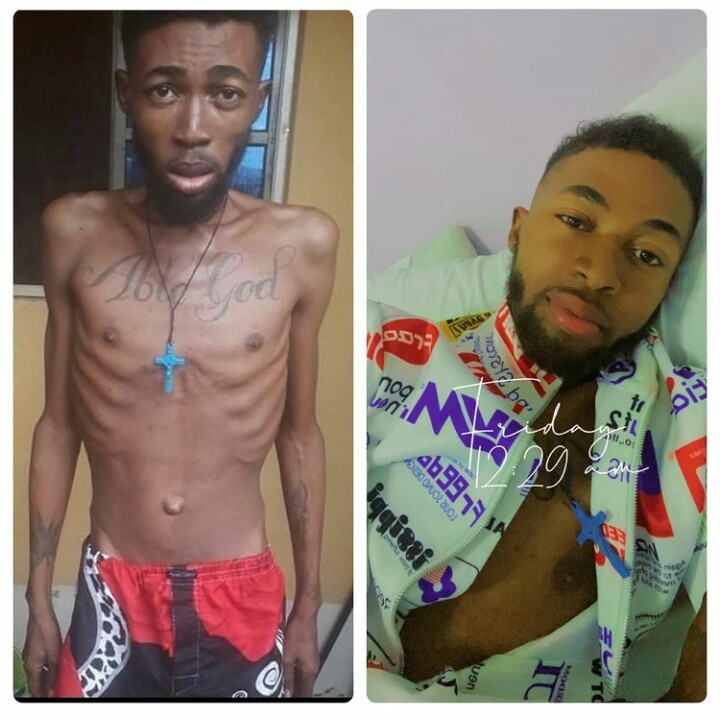 Take a look at the reactions from below ;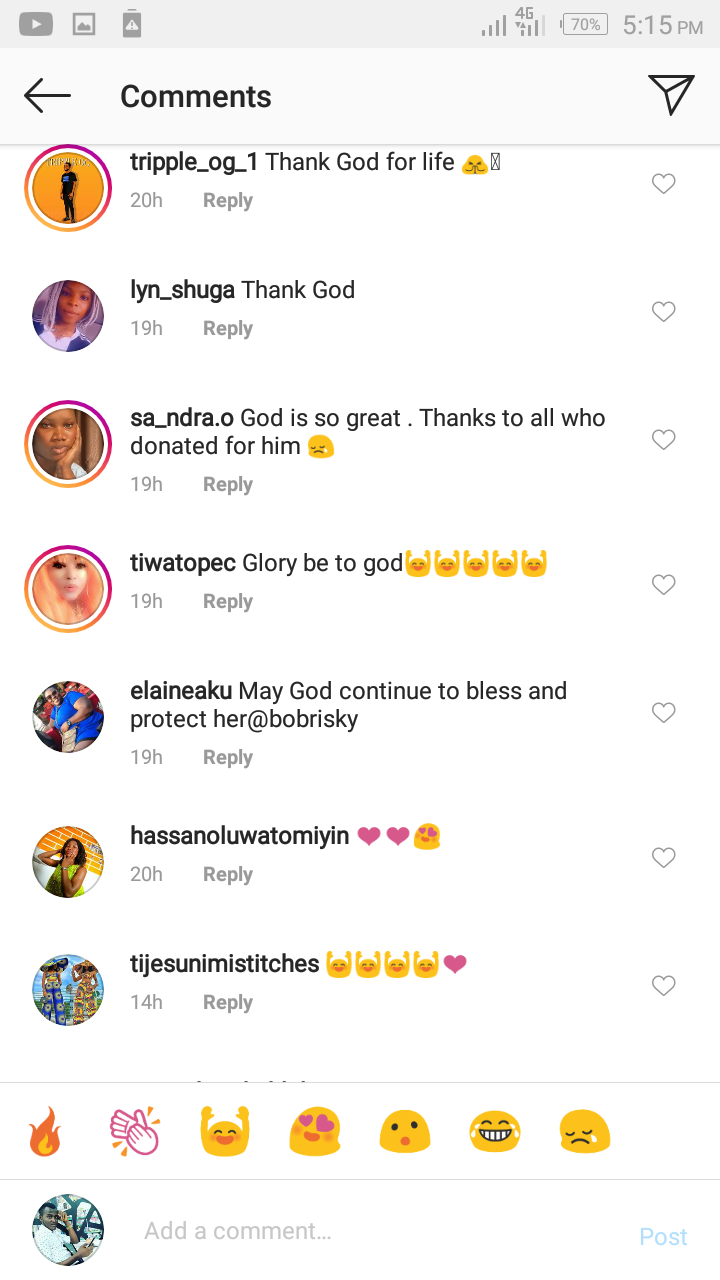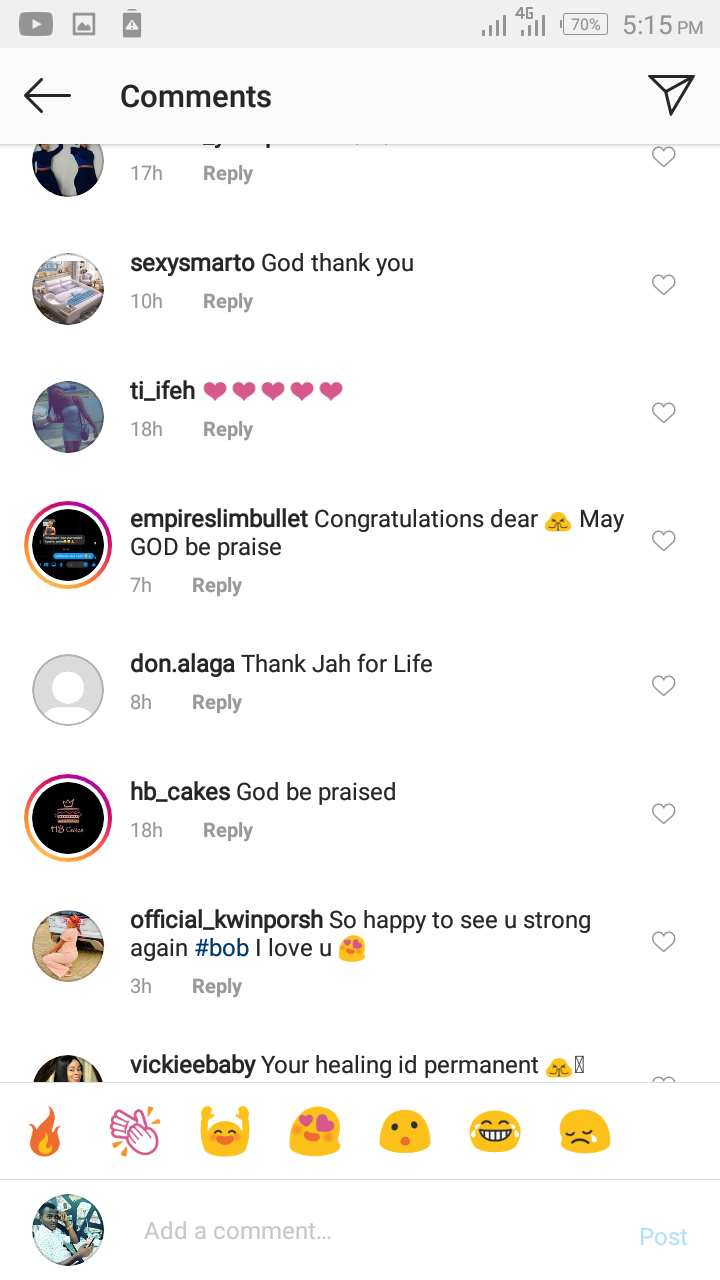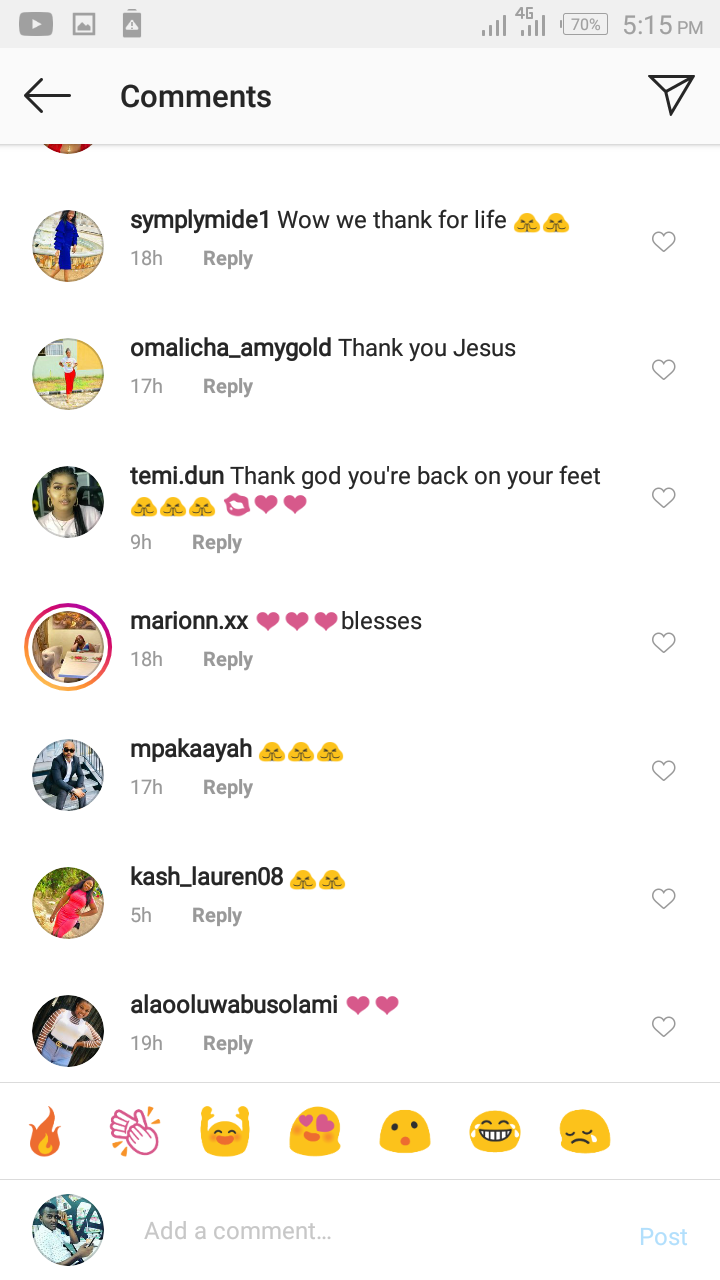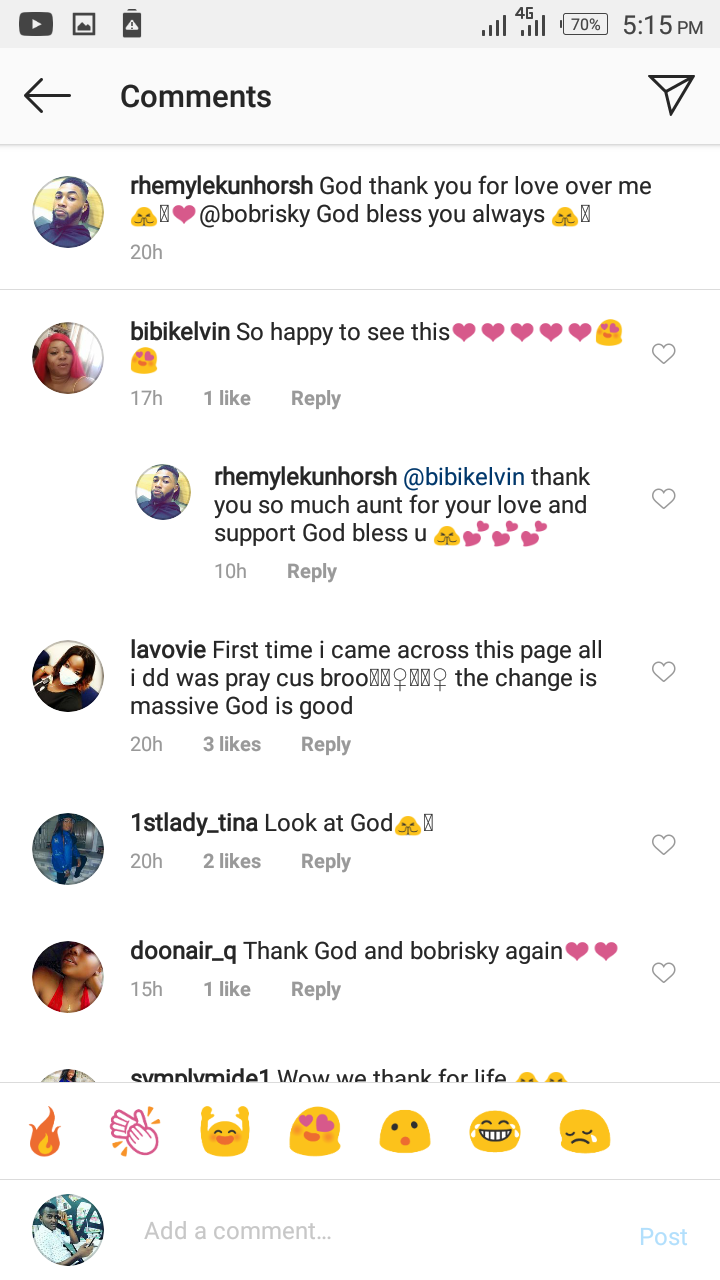 From the above,Solomon have testify that Bobrisky helped him to regain his health and meanwhile people are casting Bobrisky as a bad fellow due to her Transgender nature.
But God is looking into the heart of men and sincerely speaking God will bless her indeed.
What is your thoughts on this article?, Kindly drop your comments and suggestions in the comments section below, like and equally share this article.
Follow me up for more articles.
Content created and supplied by: Mimi-update (via Opera News )