See The Top 10 Food I Use In Building great Muscle.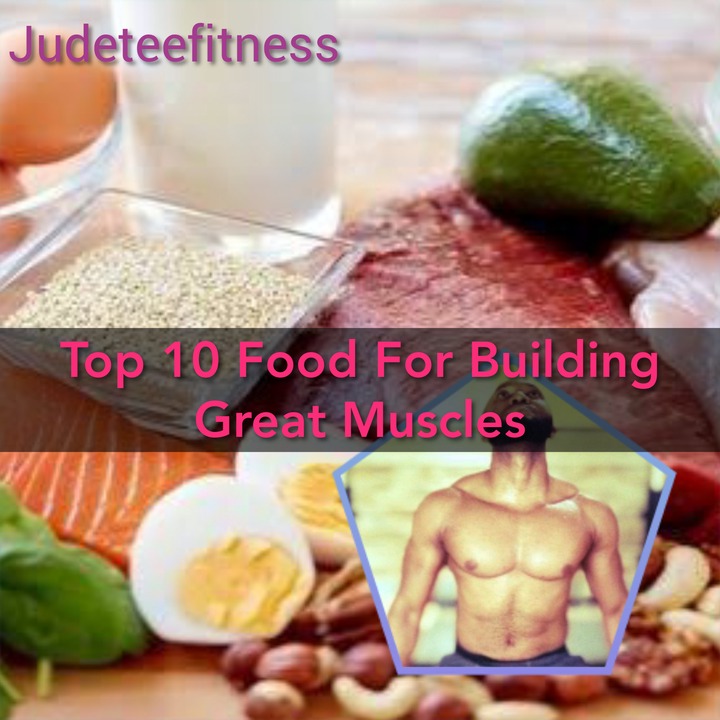 Your diet and physical activities always go hand in hand if you want to build muscles rapidly.
Warning: This article is for only those who want to build muscles, with the right type of food. Let's get started. It's essential to challenge your body through physical activities and workout programs. But without proper eating and dieting, your progress will be hindered with little or no result.
 High protein foods are very important for gaining muscle if your goal is to build great muscles. I have carefully listed out 10 bodybuilding food for faster muscle gain.
 Here are the top 10 food for gaining great muscle.
1. CHICKEN BREAST
2. SHRIMP(seafood)
3. PLAIN YOGHURT
4. SOYBEANS
5. TURKEY BREAST
6. BEANS
7. PROTEIN POWDER
8. LEAN BEEF
9. MILK
10. EGGS
Hope this article was helpful. To read more articles on fitness click on the follow button.
Thank you.
Content created and supplied by: Judeteefitness (via Opera News )