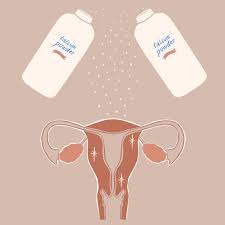 What is talcum powder?
Talcum is a soft, naturally occurring mineral used in baby powders, makeup, deodorant, ceramics, and paint. Some research is links talc to ovarian cancer and talc contaminated with asbestos to mesothelioma.
As a powder, it absorbs moisture well and helps cut down on friction, making it useful for keeping skin dry and helping to prevent rashes. It is widely used in cosmetics products such as baby powder and adult body and facial powders, as we as in several other custom products.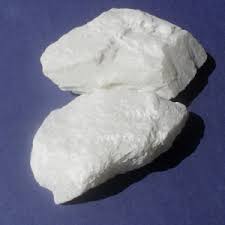 In its natural form, some talc contains asbestos, a substance known to cause cancers in and around the lungs when inhaled.
In 1976, the Cosmetic, Toiletry, and Fragrance Association (CTFA), which is the trade association representing the cosmetic and personal care products industry, issued voluntary guidelines stating that all talc used in cosmetic products should be free from detachable amounts of asbestos according to their standards.
For nearly a century, millions of people have sprinkled talcum powder on their babies and themselves to absorb moisture, prevent chafing and smell clean. But the bath time staple isn't as harmless as many believe.
Talc is frequently used in baby powder and cosmetic products, but it's also used in a variety of other industries.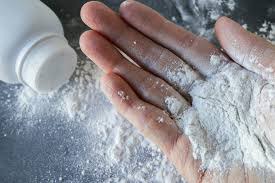 Talc powder also called talcum powder, is used in many non-cosmetic products as well, including construction, plastics, rubber, coating, pharmaceuticals, and paper, because it's versatile, absorbs moisture, and is inexpensive.
Unfortunately, the same properties that make talc powder appealing are also what makes it dangerous. Talc powder closely resembles asbestos and may trigger diseases, just like asbestos does.
During the process of turning talc from a rock to a powder, many minerals are removed, but the small fibers that have a similar effect to asbestos aren't. These fibers are a carcinogen, a cancer-causing agent, as they can trigger unnatural cell mutations within a person's body. Taking talc powder off the market would be expensive and inconvenient with massive political and economic implications.
Talc powder will likely be in use for years to come and future generations may consider the prolific use of talc powder to be a significant health crisis, much like we view asbestos today.
In addition to talcum powder, cosmetic-grade talc is used in many different cosmetic products:
1. Foundation
2. Creams and moisturizers
3. Eye shadows
4. Blush
5. Mascara
6. Lipstick
7. Deodorant
8. Loose and compressed makeup powders.
The controversy around asbestos in makeup only recently become a public concern. The controversy around asbestos in talcum powder has been known since the 1970s.
The following occupations are at risk of cancer caused by talc powder:
1. Miners
2. Factory workers
3. Construction workers
4. Chemical technicians and plastic workers
5. Papermakers
6. Mothers and fathers.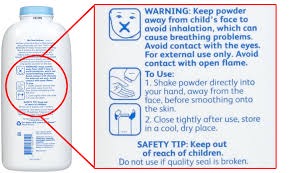 Families with babies who use talc powder, as well as families of the people in occupation using talc are also at risk of being exposed to talc powder.
The asbestos crisis has proven that second-hand exposure to these types of substances can have the same devastating effects as first-hand exposure. When handling talc powder, it's essential to ensure ventilation is adequate and use any necessary safety equipment. Many facilities that produce talc powder are required to have an MSDS ( Material Safety Data Sheet) available that outlines the precautions, ingredients, and what to do if an injury occurs while handling materials that contain talc.
Using masks and being well-ventilated areas is key to being safe while using talc powder, whether for personal use or in an industrial setting. Following all precautions and using talc powder only for its intended purposes will help ensure safety.
Health risk of talc powder
Cancer researchers are looking into the links between talc powder and cancer. Talc powder may cause ovarian cancer, lung cancer, and mesothelioma.
1. Mesopotamia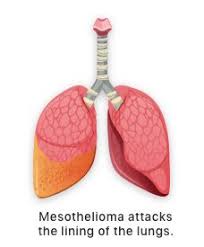 Current research indicates that pure talc does not cause mesothelioma. But talc is contaminated with asbestos and asbestiform minerals have led to the development of mesothelioma.
Companies that make cosmetic-grade talc powder insist that their product doesn't contain asbestos, yet people who use their products are developing mesothelioma and other asbestos-related diseases. Numerous lawsuits have proven the link does exist. A pattern has emerged where cosmetics companies about the cancer risks of their products.
2. Lung Cancer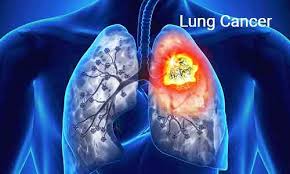 Studies on talc powder have focused on miners and many studies suggest talc miners are at a notably higher risk of developing lung cancer and other respiratory diseases.
While these studies haven't been linked to the cosmetic forms of talc powder, miners are exposed to talc in heavy doses.
With asbestos-related cancers, miners were often the hardest hit by mesothelioma and other asbestos diseases.
3. Ovarian Cancer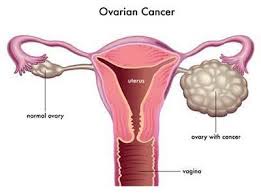 Studies have suggested that talc powder that travels into a woman's ovaries may cause cancer. Several studies have been conducted, with mixed results. Some case-controlled studies proved an increased risk of ovarian cancer in patients who used talc, but these studies relied on memory and therefore were biased. Other studies suggested there was no increase in risk. At present, the link between talc powder and ovarian cancer is still being actively researched to find conclusive results.
Content created and supplied by: Usheritto (via Opera News )