Stage one: STRETCH! Each day when you awaken, loosen up each muscle in your body. Stretch your arms, neck, shoulders, middle, legs. It requires around 5 minutes, is too simple, kicks off your digestion and will get you going ideal for the afternoon. In the event that you can do this reliably regularly for a month, you can proceed onward to stage two. 
Stage two: Pushups/Situps/Squats! ~ This is the place where it gets fun, each day, after your morning stretch, do one bunch of pushups, one bunch of situps, and one bunch of squats. Start with something straightforward like 5 every, at that point add one all the more every day. On the off chance that you can't do one, google how to do the easy way and do those all things being equal. When you can do 20 every, day by day for a month, you can proceed onward to stage 3. 
Stage three: Exercise day! Pick one day seven days where you go through an hour or two working out. Review an exercise schedule that you feel good doing. To begin, I suggest a light full body schedule. In the end you'll move onto more focused on exercises split up by days. On the off chance that you would prefer not to go to the exercise center, get a few hand weights (or go hard and fast and purchase a home exercise center) and assemble your daily schedule around those 
Stage four:Sitting at a work area the entire day? When 60 minutes (set a caution on your telephone), try standing up and moving about. Doing 10 star bounces and a couple of moments of extending is great however on the off chance that that is abnormal in the workplace, even going for a stroll around the workplace or climbing a couple of stairways will have a significant effect. 
Stage five: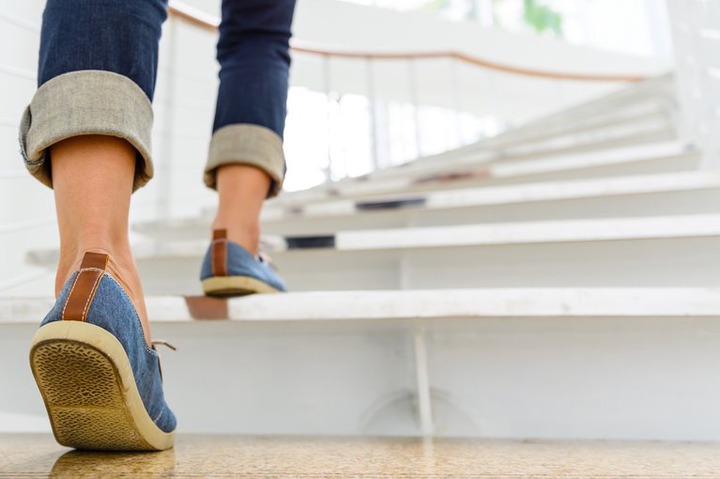 Attempt a PT meeting/an online instructional exercise/wellness video 
Stage six: Doing two or three times each week with your body weight, opposition groups or loads makes it simple to dunk all through. Take a gander at doing a few arrangements of eight to 12 redundancies of each activity.
Content created and supplied by: Niajax (via Opera News )