This year harmattan came as a surprise because it came when it is least expected. under normal condition we expect harmattan wave during the period of December to January, but this year there is a change in the time and this change in weather is due to change in ozone layer and this has brought about a climatic change in human environment
When chlorine and bromine atoms come into contact with ozone in the stratosphere, they destroy ozone molecules. One chlorine atom can destroy over 100,000 ozone molecules before it is removed from the stratosphere. Ozone can be destroyed more quickly than it is naturally created.
According to research,The ozone layer is found in the lower portion of the earth's atmosphere. It has the potential to absorb around 97-99% of the harmful ultraviolet radiations coming from the sun that can damage life on earth. If the ozone layer was absent, millions of people would develop skin diseases and may have weakened immune systems.
However, scientists have discovered a hole in ozone layer over the Antarctic. This has focussed their concern on various environmental issues and steps to control them. The main reasons for the ozone hole are chlorofluorocarbons, carbon tetrachloride, methyl bromide and hydrochlorofluorocarbons.
Let us have a detailed look at the various causes and effects of ozone layer depletion.
Here is the cause
Ozone layer depletion is the gradual thinning of the Earth ozone layer in the upper atmosphere caused due to the release of chemical compounds containing gaseous bromine or chlorine from Industries or human activities.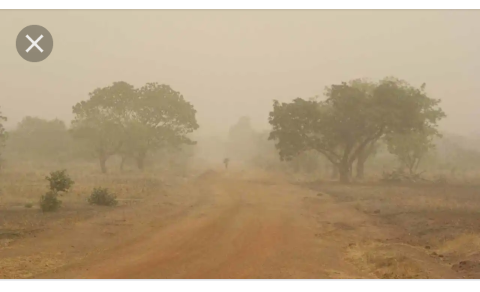 Look at it's effect and solution
The effect and consequences is very high on infants and children because they have a weak immune system. what I meant by this is that the immune system is not strong enough to withstand the effects or resulting factor of the unfavorable weather in our environment. however, parents needs to work hard to ensure that they take good care of their children. bath them with warm water, feed with warm food and ensure they wear thick fabrics. when they are going to their school, they should wear with the school uniform a cardigan to ensure that they are not exposed to upper tract infection, catarrh, cough and the likes.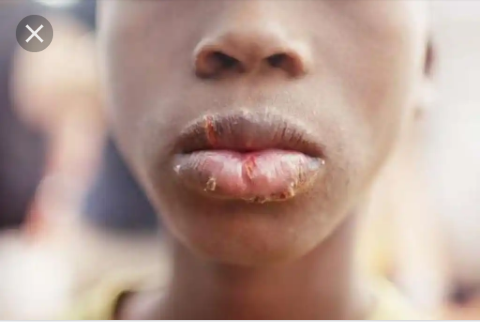 They need to avoid allowing thier children skin to dry as this will predispose them to infections. They can use ointment like blue seal Vaseline to moisturise the skin very adequately so as to prevent it from being easily bruised and so that they won't get thier knee injured. ensure that they eat everything hot, everything warm food or drinks so as to ensure that they are not predisposed to Upper respiratory infections which can get complicated in children.
A lot of fruits, enough water, a lot of vegetables is ideal at this period.
For adults, it is the same thing with adults because even though they tend to have strong immune system however, their body must have had some internal ailment battling with their body and which this weather can trigger their effects. so they need to take good care of their body. they need warm food as well and they need to put on good or thick clothing to provide warmth for their body. this is not the time for them to take shut or alcoholic drinks with the intention of waring of cold. they should rather eat hot food, bath with warm water, cover their nose with face mask because of dust. They should also use Vaseline to moisturize their body, they need to drink a lot of water and eat more fruits and vegetables.
For pregnant women,
We didn't want to forget that there are lots of metabolic activities going on in their bodies and so they need a lot of replacement. that's why I will advise that we go about thier day with a bottle of water. They shouldn't forget regular check up. Also enough fruits and all vegetables at this time is necessary. ointments like I've been saying is a good at this period actually. We rob our skin so as to prevent our skin from getting dry and prevent cracked lips and bruises on this weather. The weather that we are in will produce for almost everyone of us a lot of respiratory tract infections, which if not properly managed can get complicated and cause ammonia and you know anything that has to do with the lungs it will affect the entire body system. This is because it is the lungs that takes in the oxygen that get circulated to all the body parts.
They need a very functional lungs in a very good lung cavity to ensure that their body system works optimally. so that's why I want to encourage everyone of us at this critical period to ensure that we take very good care of our health and show that we protect ourselves as much as possible to prevent upper tract infection.
We need fruit, plenty of vegetables and also we should take healthy diet so as to ensure a healthy living. taking such thing as alcohol are not to be encouraged because of the complications of alcohol. alcohol affects virtually every parts of the body. it can even cause chronic kidney disease, liver disease, liver cirrhosis, liver failure and all that.
So we need not to forget that prevention is better than cure. Stay Safe!
Content created and supplied by: Mitshaelite (via Opera News )