Premature ejaculation is one of the biggest problems in a relationship. This happens when you (as a man) release your semen just during or shortly after the penetration. This usually happens uncontrollably. When this happens, the satisfactory guarantee you expected between you and your partner dies. It gets hard to continue with the process the way both of you anticipated.
There are many different causes of premature ejaculation. Some are related to nature and your lifestyle while others hang around health issues. Some of the common causes include a prolonged period without ejaculation, s3x experience, among other aspects. Even as much as this problem may raise some concern, I would like you to know that there is nothing big to worry about in regard to premature ejaculation.
Foods with the Ability to Overcome Premature Ejaculation
The list below contains some of the foods that will help you curb the premature ejaculation problem. Most of these foods are a diet for an average person. However, many people do ignore them and keep their own diet. Check to make sure that you have enough supply of the same so that you can get the nutrients you need to manage your ejaculation.
1. Beans and Legumes
This list includes the kidney beans, pumpkin seeds, sunflower, and peanuts. They are a good source of arginine and amino acids. The elements help in dilating your blood vessels for a better blood flow to the reproductive parts and increasing performance. You need to note that water melon seeds are a bit different and they can only improve your peeing, but not s3xual performance.
2. Cereals
The Cereals have a great level of efficacy in bed matters. Enough supply is all you need for lasting longer before you ejaculate. The cereals contain Niacin, a component that helps you maintain longer and stronger erections. Thiamine is another component in cereals that will help you reach orgasm. Cereals will, therefore, help you become efficient in bed. It is also a good idea to use whole grain meals instead of processed meals.
3. Eggs
Maintaining an erection in bed is largely controlled by the level of the testosterone hormone in the body. Eggs are a good source of vitamin D which is responsible for the production of the testosterone. Eating two eggs per day boosts your drive. They are the best cure for premature ejaculation.
4. Asparagus
Asparagus has many health benefits for men. They are a good boost for sex drive in men. The asparagus contains several minerals and vitamins beneficial to men. Among the elements is the vitamin E which is responsible for boosting the hormonal functionality in men. With this, you can expect better testosterone functionality leading to longer erections and satisfying s3xual experience.
5. Avocado
Avocados are commonly known as a wonder fruit. They are a major source of many vitamins you need in your body in your daily life. Among the many nutrients are the vitamins B, C, and K. Vitamin K is responsible for the regulation of blood flow to the main body parts. Avocados are also a good source of proteins and fiber. These two are good boosters for s3x drive in men.
6. Blueberries
Blueberries are among the best-known foods for the prevention of premature ejaculation in men. They are the major source of antioxidants which are effective in the removal of free radicals in the body. Free radicals inhibit the amount of sperm in men and the process of ejaculation making it difficult for one to be effective in bed.
7. Bananas
This is one of the fruits that people do not consider much. The bananas are, in fact, a good booster of sex in men. They contain an enzyme known as bromelain. This enzyme is known to boost the performance in bed. Apart from making you effective, it also increases the sperm count.
8. Almonds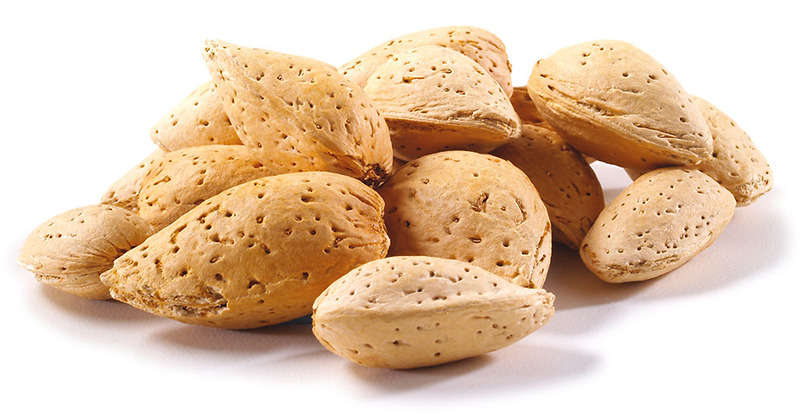 Almonds are a rich source of different nutrients necessary in the boosting of male sex functionality. They contain vitamin E that boosts male hormonal functionality. Almonds also have a good amount of Zinc that is useful in the production of male s3x hormones and boost the libido.
9. Onions and Garlic
Not only are they good in boosting the s3x drive in men, but onions are also a good cure for most men related diseases. Apart from boosting your libido, onions also help in making your s3x organs stronger. They are also good antioxidants. In this way, they help in making the environment conducive for the production of sperm. Onions perform at their best when you consume them raw.
10. Walnuts
Being a good source of the omega-3 fatty acids, walnuts help in increasing your brain's production of the elements required to keep the pleasure. They also help in the strengthening of arteries so that blood flkow in the body and the reproductive parts is not restricted. In this way, you can enjoy and perform your best in bed.
Content created and supplied by: Onomes25 (via Opera News )