Depression is one thing that people go through inwardly even when they look healthy and strong outwardly. It is heartbreaking to know that a person who has been in the midst of people has been battling depression for complete 7 years yet no one found out.
This is to show the importance of reaching out at all times because, the reason why many people allow depression take over them is because they can't speak up even when they know that they can't handle the cause. They button up their pains with the fear of being misunderstood or condemned.
Dele was a promising young man who according to friends was a good friend to many. In his last words which he shared on his status before his death, he revealed his fears and conditions of battling with the depression for 7 years. He equally revealed that this was his 4th attempt of suicide.
See screenshots of his last words before he took his life after missing for a while.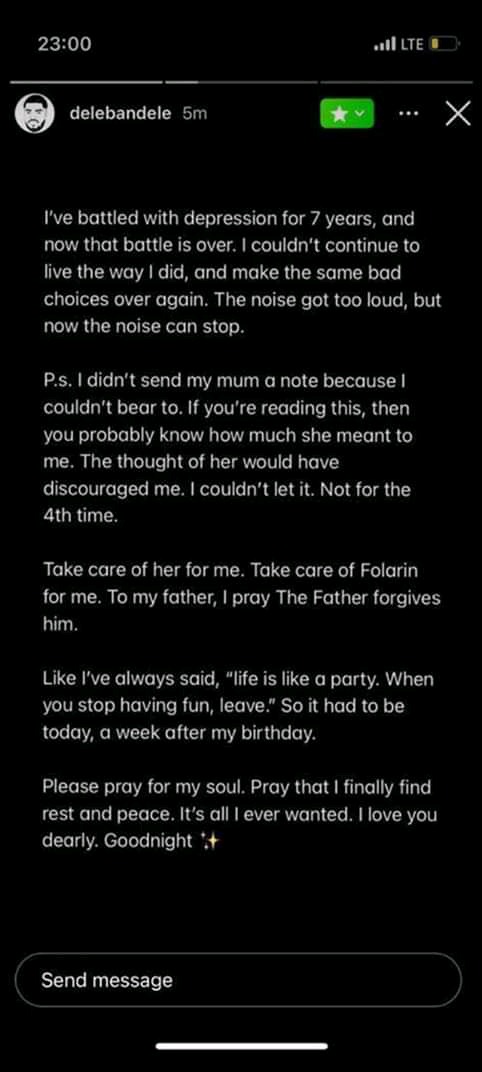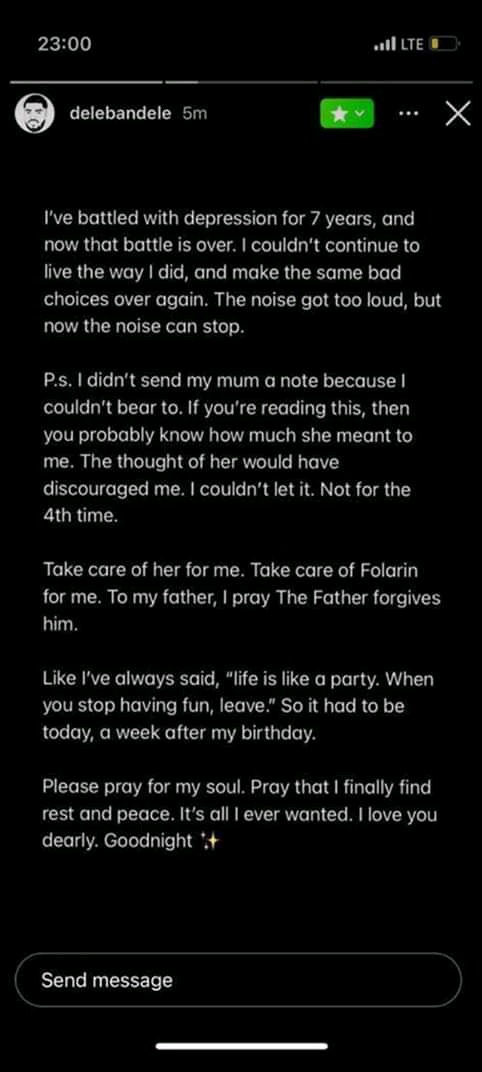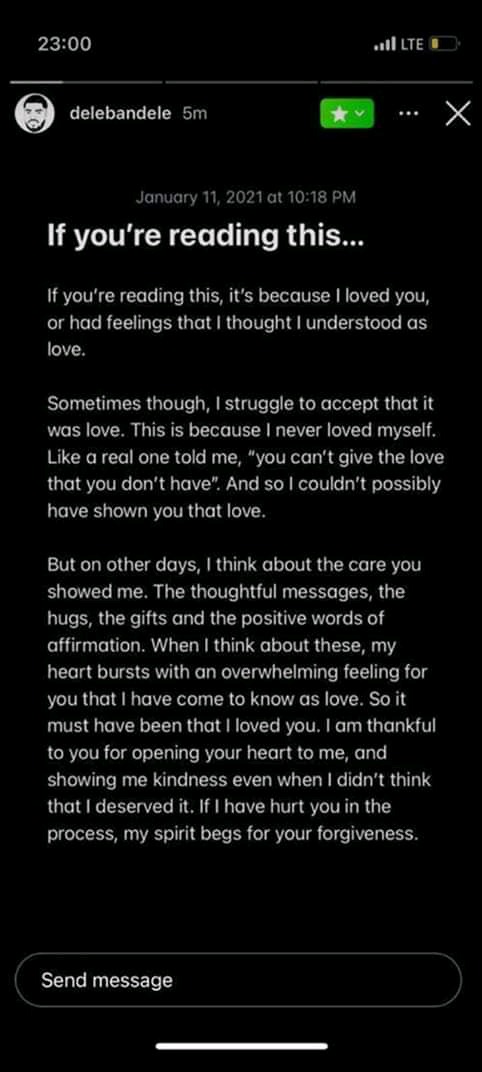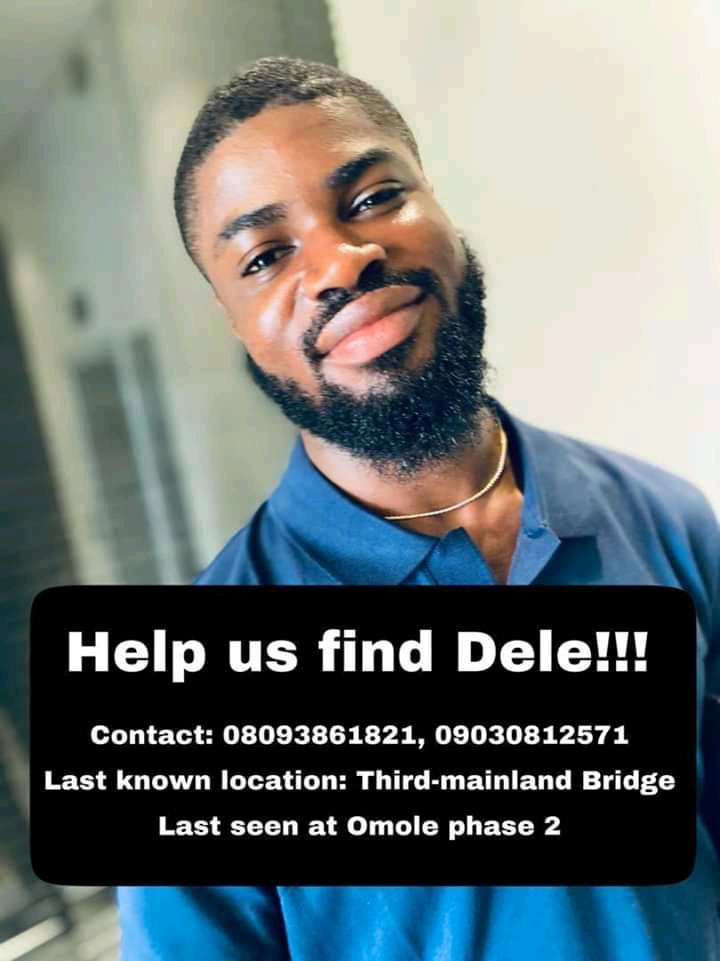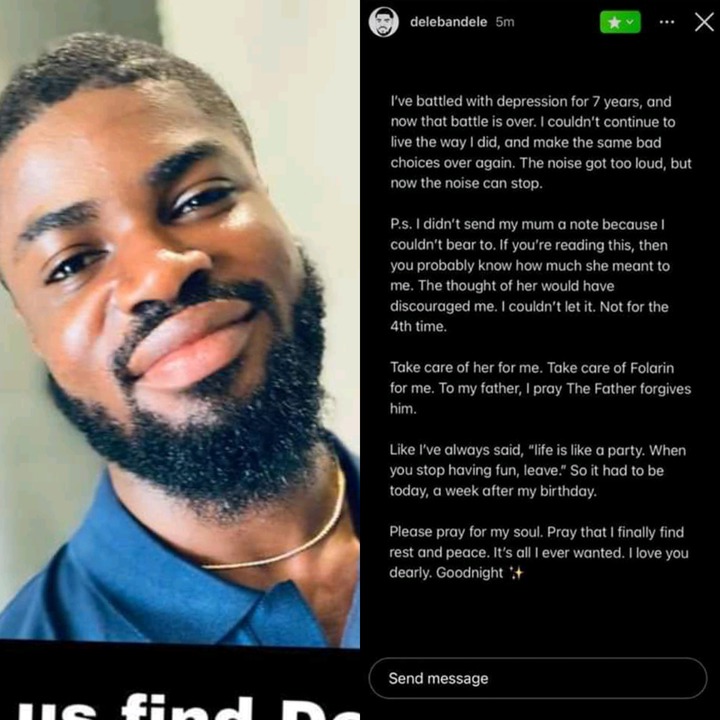 Content created and supplied by: 247Naija (via Opera News )