A video has surfaced on social media where numbers of cattle storm the street in Abeokuta Ogun State.
This issue has made a resident of the Awo company area cried out that they don't know where they were coming from, they just stormed the street in a way that looks scary.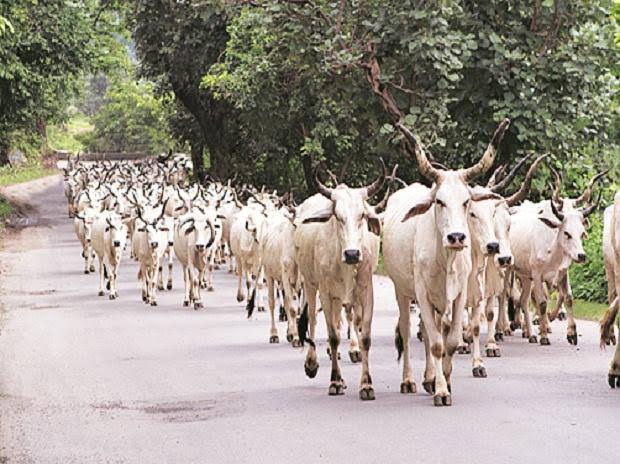 You can watch the video of how the cows are heavily running in the street by clicking on the link below,
https://www.facebook.com/425655954601052/posts/1077872526046055/?app=
Although we are all benefiting from the cow business, this one is looked scary indeed and it may cause an injury for hypertension patients. And this can also cause misconceptions between people living in that area and herdsmen.
We urge the government of that state to find a solution to this Matter by caution herdsmen living in that area. So that everybody will be living in peace of mind.
What do you have to say about this matter?
Kindly comment and share it with others on social media.
Content created and supplied by: Oluniyimuritado (via Opera News )