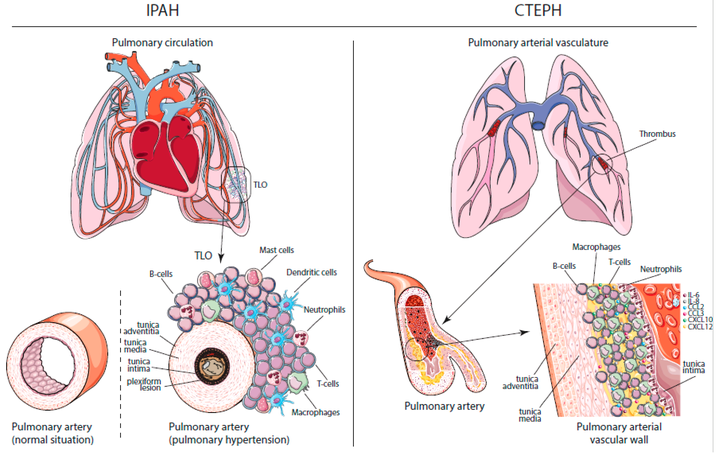 High blood pressure is clearly related to an increased risk of cardiovascular, cerebrovascular and kidney disease. The early identification and intervention in hypertensive patients through modification in their lifestyles could prevent the hypertensive picture and its subsequent damage. It is already estimated that the prehypertensive are more likely to have cardiovascular events than the normotensive. For this reason, in this symposium topic we seek to provide a comprehensive vision of the treatment of primary arterial hypertension.
Arterial hypertension is related to increased cardiovascular, cerebrovascular, and renal disease risk. Early identification and intervention in pre hypertensive patients through life style modification could prevent hypertension and related outcomes. Pre hypertension subjects have increase probability of suffering cardiovascular events compared to normal blood pressure individuals. In the current symposium paper we try to give an integral vision of primary arterial hypertension treatment.
There is important epidemiological evidence linking blood pressure levels and cardiovascular and kidney disease. (1) . In a meta-analysis that included 958,074 patients, a direct relationship was found between increasing blood pressure levels and vascular disease in middle-aged and elderly people, and there was no lower limit, that is, cardiovascular mortality increases as which increases the blood pressure figure, starting at 115/75 mmHg, including prehypertension numbers. (2) . It has also been shown in multiple studies that treating hypertensive patients reduces cardiovascular events: -20-25% of myocardial infarction, -35-40% of cerebrovascular accidents and -50% of heart failure(3) . The diagnosis of arterial hypertension is established when the pressure is equal to or greater than 140/90 mmHg, or receiving antihypertensive medication; pressure must be properly measured with equipment in good condition, on two or more occasions. (4) .
The goal of treating high blood pressure is to reduce cardiovascular and renal mortality and morbidity; the goal should be less than 140/90 mmHg for the general population, but for diabetics and nephropathy the goal is less than 130/80 mmHg.
The European Society of Hypertension-European Society of Cardiology (5) and the US Joint National Committee 7 (JNC-7) have classified blood pressure differently, as shown in Table 1 .
PREHYPERTENSION
The term prehypertension, (120-139 / 80-89 mmHg) suggested by the JNC-7 and criticized by Europeans and other researchers, has sought to draw attention to those patients in whom early intervention, through modifications in the style vine, could lower the blood pressure, or prevent hypertension. Qureshi has published that the prehypertensive are more likely to have cardiovascular events than the normotensive. Figure 1 .
It has been recommended that these patients receive advice on lifestyle modifications. However, studies using drugs have begun. One of them was the TROPHY study (Trial of Preventing Hypertension), which enrolled 809 patients with a mean age of 48 years and a mean pressure of 131/85 mmHg. One group received candesartan (n = 391) and another placebo (n = 381) for two years, and then both groups received placebo for two years. In patients with prehypertension, treatment with this ARA II was associated with a reduction in the development of hypertension in the 4 years compared with placebo, although the reduction was greater in the first two years of active treatment. (6). However, despite the attractiveness of the study, these results should be evaluated taking into consideration the safety with longer treatments and should be confirmed in other studies before being clinically indicated.
MODIFICATIONS IN LIFESTYLE
There is recent evidence that stopping smoking, having the right weight, doing physical activity and reducing alcohol intake, reduces blood pressure levels, reduces cardiovascular risk and can also reduce the dose of antihypertensive medication. (7,8,9,10) .
The British Hypertension Society recommends that the population:
Maintain the proper weight in adults: 20-25 Kg. / M2
Reduce salt intake to less than 100 mmol / day (less than 6g NaCl or less than 2.4g Na / day)
Limit alcohol consumption to less than 3 units / day in men and less than 2 in women
Get aerobic physical activity (brisk walking instead of lifting weights) most days of the week, but at least 3 days.
Eat 5 daily servings of fruits and vegetables
Reduce your intake of total fat and saturated fat.
The JNC-7 has reported the following decreases in blood pressure with lifestyle modifications:
Weight reduction: 5-20 mmHg / 10 Kg.
DASH: 8-14 mmHg
Less sodium intake: 2-8 mmHg
Physical activity: 4-9 mmHg
Lower alcohol intake: 2-4 mmHg
DASH stands for Dietary Approaches to Stop Hypertension. It is a diet rich in fruits and vegetables and in low fat daily use products with a reduced content of cholesterol and saturated fat. It is rich in potassium and calcium. Strictly following this diet can be comparable to the administration of monotherapy for hypertension. (11) .
Most recently, in 2006, the American Heart Association published its Diet and Lifestyle Recommendations. (12) . The goals he proposes are to promote:
Consumption of a healthy diet
Healthy body weight (Body mass index 18.5 - 24.9 Kg. / M2)
Lipid levels:
LDL <100mg / dl
HDL> 50 mg / dl in men,> 40 in women
Triglycerides, 150 mg / dl
Normal blood pressure (systolic P. <120 and diastolic P. <80 mmHg
Basal glycemia <100mg / dl
Be physically active and 
Avoid use and exposure to tobacco.
CONTROL IN BLOOD PRESSURE
There is important evidence that relates the decrease in blood pressure with the benefit in morbidity and mortality; bringing the pressure below 140/90 mmHg protects the patient. 
The Blood Pressure Lowering Treatment Trialist's Collaboration has conducted two studies, the first comparing new versus old antihypertensive agents and the second meta-analysis of 29 trials involving 700,000 patient years. The findings confirm the results of the first, that the benefits are obtained by the reduction of the blood pressure figure regardless of the pharmacological group used. (13) . (14) . 
Likewise, the Valsartan Antihypertensive Long Term Use Evaluation (VALUE) study showed that patients who reached a pressure lower than 140/90 had fewer cardiovascular events than those who did not control their pressure well. This study, which included 15,245 hypertensive patients at high risk for atherosclerotic disease or left ventricular hypertrophy, revealed the importance of rapid pressure reduction: at 3 months of treatment there was a difference in systolic pressure of 3.8 mmHg in favor of those who received amlodipine, which resulted in a lower incidence of stroke and overall mortality, but not heart failure. At the end of treatment, 4 years, there was no difference between the groups. (15.16) . Figure 2 .
INITIAL PHARMACOLOGICAL TREATMENT OF PRIMARY ARTERIAL HYPERTENSION
The results of the ALLHAT study (17) guided the recommendations of the Joint National Committee-7 published in 2003. Thiazide-type diuretics were recommended as the first choice for uncomplicated hypertensive patients, either alone or in combination with beta blockers, ACEI ?? s , ARA II or calcium channel blockers. They suggested the use of the other agents when diuretics were contraindicated or when there were specific conditions for the use of these agents. They also suggested starting two drugs when systolic pressure was above 20 mmHg or diastolic pressure was above 10 mmHg of the goal.
European guidelines suggested initial therapy with any of the following groups: diuretics, beta-blockers, ACE inhibitors, ARBs, calcium channel blockers. They highlighted that the treatment is designed to reduce cardiovascular morbidity and mortality and that the discussion of the selection of monotherapy was sterile since it only solved the problem in a minority of cases.
The British Hypertension Society has recently updated its guidelines (18) and has indicated that beta-blockers are no longer a first-line therapy in the management of hypertension, relegating them to the fourth line of treatment in most patients. and the European Society of Hypertension is not likely to recommend them as a first choice either. (19) . 
This decision is based on the evidence that in several trials beta blockers were less effective than a comparator drug in reducing major cardiovascular events, as observed in the LIFE study (20)in which atenolol prevented fewer strokes than losartan. Likewise, beta blockers were less effective than ACEIs or calcium antagonists in reducing the risk of diabetes, especially in patients taking a beta blocker and a thiazide. Meta-analysis studies of 12 randomized, controlled trials indicate a 16% increased risk of stroke for beta-blockers relative to other antihypertensive agents. The risk of myocardial infarction or mortality was similar in all antihypertensive groups. Lindhom and Messerli have concluded that beta-blockers should not be used as a first choice in primary hypertension or as an active comparator in randomized controlled trials of hypertension. (21) . (22).
Beta-blockers could be considered in young people, pregnant women, patients with intolerance or contraindication to IEACs or ARA II, or people with increased sympathetic activity.
COMBINED TREATMENT AS THE INITIAL CHOICE
Since most patients will require more than one drug, the JNC 7 recommended starting with two drugs when systolic pressure was above 20 mmHg or diastolic pressure above 10 mmHg with respect to goals, suggesting the combination of a thiazide associated with ACE inhibitors, ARBs, calcium antagonists or beta-blocker. The chance of reaching the goal is greater with combination therapy, where fewer doses per drug can be used and have fewer side effects. The fixed combination in a single tablet can also improve adherence to treatment.
European guidelines recommended combination therapy as an alternative to monotherapy as initial treatment in high blood pressure or high risk patients.
The choice of combination drugs should take into consideration the evidence shown in randomized, controlled trials, the risk profile, that is, the presence of diabetes, nephropathy or cardiovascular disease, the cost of the medication and the experience in the management of the agents.
The INVEST study with 22576 hypertensive patients over 50 years of age, with stable coronary heart disease, compared a group treated with verapamil plus trandolapril versus another group treated with atenolol plus trandolapril plus hydrochlorothiazide, and showed that in these patients it is possible to reach the pressure goal with combined treatment in more than 70% of patients. (2. 3)
The ASCOT study, a study that randomized 19,257 hypertensive patients with 3 or more risk factors, who bought amlodipine plus perindopril versus atenolol plus bendroflumethiazide, has shown that at the end of the study 78% of high-risk patients required combined treatment to achieve the goals. The better control of blood pressure in the amlodipine group could explain the better results: cardiovascular events were reduced by 16%, de novo diabetes by 30%, strokes by 23% and mortality by 11%. (24) .
HYPERTENSION AND CEREBROVASCULAR ACCIDENT
The risk of cerebrovascular complications, which includes ischemic stroke, hemorrhage and dementia, is a function of blood pressure. The incidence of ischemic and hemorrhagic stroke decreases with the treatment of arterial hypertension. The LIFE study, which randomized 4605 losartan patients and 4588 atenolol patients, showed a 25% reduction in the risk of fatal and non-fatal stroke compared to atenolol, a statistically significant difference. In a LIFE substudy, it was calculated that to prevent a case of stroke, 54 patients have to be treated for 5 years, although in patients with cerebrovascular disease, isolated systolic hypertension or atrial fibrillation the number of patients is 25, 24 and 9 , respectively. (25)
In the ALLHAT study, the incidence of stroke was higher with ACEIs than with diuretics or with calcium antagonists, but the decrease in pressure was less with lisinopril than with amlodipine or chlorthalidone. With regard to stroke prevention, the PROGRESS study showed that the addition of a diuretic, indapamide, to the ACE inhibitor perindopril, decreased the incidence of stroke by 43%. The ACCESS study that evaluated candesartan in 342 stroke survivors had to be discontinued due to an endpoint imbalance. However, the cumulative mortality at 12 months and the number of cardiovascular events differed significantly in favor of candesartan. (26) . In patients with diabetic nephropathy, the use of irbesartan (IDNT) showed a reduction in strokes.
According to the results of a new meta-analysis, calcium antagonists decrease the progression of the thickness of the intima-media of the carotid artery, to a greater extent than diuretics, beta-blockers or ACE inhibitors, and these actions may explain the small advantages in the stroke prevention. (27)
TOTAL CARDIOVASCULAR RISK
More than 80% of hypertensive patients have additional comorbidities and more than 50% have more than 2 or more of the following; obesity, glucose intolerance, hyperinsulinemia, low HDL, high LDL, high triglycerides, or left ventricular hypertrophy. (28) . Some research has shown that of all hypertensive people, 65% have dyslipidemia, 16% have diabetes, and 45% are overweight / obese. If we look at the diabetic population, 60% are hypertensive and if we consider the dyslipidemic population, 48% are hypertensive.
The European guidelines recommended determining the total cardiovascular risk to establish the most appropriate treatment. The determination of cardiovascular risk was not only based on the pressure figure but also on the presence of target organ damage, associated clinical condition or the presence of other risk factors. In the immediate future it will be necessary to determine early the damage to certain organs before the appearance of symptoms or signs in order to treat patients earlier.
It is now clear that the patient must be treated comprehensively, controlling all their risk factors and the repercussions that hypertension has on organs or systems.
It is important to measure the changes in the target organs that occur with treatment because better results in morbidity or mortality can be predicted, as for example was observed in the LIFE study, which showed a reduction in left ventricular hypertrophy and micro albuminuria with antihypertensive treatment with losartan, which was associated with lower cardiovascular morbidity and mortality. A decrease in atrial fibrillation was also found in this study. Regarding this condition, a meta-analysis showed that ACE inhibitors and ARBs are effective in preventing atrial fibrillation, but this benefit seems to be limited to patients with left ventricular systolic dysfunction or left ventricular hypertrophy. (28)
The association between high blood pressure and cerebrovascular accidents appears to be stronger than with coronary heart disease.
GOALS IN HIGH RISK PATIENTS
To date, the goal for these patients is the same as for the general population, that is, <140/90 mmHg. However, there is evidence showing that the goal should be lower. The CAMELOT study, a 24-month randomized study in coronary patients, without heart failure, that compared atherosclerotic plaque volume with endovascular ultrasound and cardiovascular events in patients receiving amlodipine, enalapril, or placebo, suggests that systolic pressure should be lower than 140 mmHg, perhaps in the 120 mmHg range, and that atherosclerotic progression was less with a reduction in systolic pressure greater than 10 mmHg. (30)
Likewise, the retrospective analysis of the IDNT study has revealed that the incidence of heart failure in high-risk patients was minimal when the patients lowered their pressure to <130/90 mmHg. (31) .
EFFECTS OF STATINES ON BLOOD PRESSURE
There has been much speculation about whether the action of statins, which reduce cardiovascular morbidity and mortality, could be associated with some antihypertensive effect in addition to the known effect of lowering serum levels of LDL cholesterol.
Two meta-analyzes have been presented that analyzed these facts with the assumption that statins have a beneficial effect on endothelial function, on the renin-angiotensin system and on the compliance of the great arteries. One of these studies has found that statins have a discrete but statistically significant effect on blood pressure and the other study has reported that statins are equally effective in reducing cardiovascular morbidity and mortality in normal and hypertensive patients. (32) (33) . Combination treatment of risk factors decreases the possibility of events (ASCOT) and increases the number of circulating progenitor endothelial cells.
HYPERTENSION AND DIABETES
Hypertension is a very common comorbidity in diabetics, affecting 20 to 60% of patients, depending on age, ethnicity, and body weight. The development of hypertension in diabetics is particularly dangerous as it accelerates the onset of cardiovascular disease and is responsible for 75% of diabetic cardiovascular complications including stroke, coronary heart disease and peripheral vascular disease. Hypertension also plays an etiological role in the development of nephropathy, retinopathy, and possibly neuropathy. (34.35)
A series of randomized studies have shown the benefit of lowering blood pressure in diabetics, although the detection and control of these patients is still inadequate. Rigorous control of blood pressure, below the goals recommended by the guidelines, is important to reduce the progression of diabetic nephropathy to chronic renal failure. The JNC-7, the American Diabetes Association and the National Kidney Foundation recommend a goal of <130/80 mmHg to reduce cardiovascular events and the use of ACE inhibitors or ARBs as initial therapy in patients with diabetes mellitus II. If one group is not tolerated, the other group should replace it if there is no contraindication. Neither of these two groups produces significant clinical changes in metabolic parameters, such as glycemia, or lipidemia that are important in these patients. ACE inhibitors and ARBs are the first choice agents in hypertension, diabetes, and micro albuminuria, since both slow the progression to macro albuminuria. ARBs are renoprotective in patients with hypertension, diabetes, macroalbuminuria, and kidney failure. (36)
The HOPE (Heart Outcomes and Prevention Evaluation) substudy, The Microalbuminuria, Cardiovascular and Renal Outcomes (MICRO) investigated the benefits of ramipril in subjects with diabetes and coronary heart disease versus placebo. The results showed a decrease in the relative risk of cardiovascular events in 25%, of 22% in myocardial infarction, of 33% in cerebrovascular accidents and 37% in cardiovascular death and, in another substudy of the HOPE, a decrease in the progression of chronic renal failure, which included patients with microalbuminuria without defined nephropathy and patients with renal failure. (37)
Several clinical trials have also confirmed that ARBs can lower blood pressure and protect the kidneys in diabetic patients. The IDNT (Irbesartan Diabetic Nephropathy Trial) study reported that irbesartan was effective in reducing the progression of nephropathy secondary to diabetes. These findings were reinforced by the IRMA-2 study, which showed a reduction in diabetic nephropathy with 300 mg of irbesartan, effects that were related to the decrease in pressure. (38) The RENAAL study had also reported that losartan conferred significant kidney benefits, in patients with diabetes 2, compared with placebo, and with good tolerance. (39)
Observational studies have shown that a consistent fraction (between 15-20%) of hypertensive patients develop a state of glucose intolerance that can be aggravated by antihypertensive medication based on thiazide diuretics or beta blockers. Several studies have compared regimens with angiotensin converting enzyme inhibitors (ACEIs), angiotensin II receptor blockers (ARBs) or calcium channel blockers versus conventional antihypertensive compounds (diuretics and beta blockers) and have shown that with new compounds new onset diabetes is less. (40)
METABOLIC SYNDROME
The areas of diabetes mellitus and cardiovascular disease converge in what has been called metabolic syndrome for some time, a set of risk factors that include atherogenic dyslipidemia, high triglycerides, high apolipoproteinemia B, low HDL, high blood pressure, glycemia elevated and prothrombotic and proinflammatory states. The recommendations of the American Heart Association and the US National Institutes of Health are that the diagnosis of metabolic syndrome occurs when at least 3 of these indices are found: waist circumference (> 102 cm. In men and. 85 cm. in women), triglycerides> 150 mg / dl, HDL <40 mg / dl in men, and 50 mg / dl in women, blood pressure. 130/85 mmHg and glycemia> 100 mg / dl.
The PAMELA study, a cohort study with patients followed for 10 years, showed that patients with metabolic syndrome were 5.5 times more likely to develop diabetes, 2 times more likely to have new hypertension, and 2.5 times more than echocardiographically confirmed left ventricular hypertrophy, compared with those who did not have metabolic syndrome.
The treatment of this metabolic syndrome is the treatment of the compromised risk factors and in the specific case of arterial hypertension, the AHA / ACC have recommended reaching the goal of <140/90 mmHg, (with diabetes <130/80 mmHg.) . The recommendation is to use ACE inhibitors, ARBs, or beta-blockers, in addition to lifestyle modifications. The JNC-7 also recommends diuretics as initial treatment for diabetes mellitus; However, the appearance of new-onset diabetes is greater with diuretics than with ARBs, ACE inhibitors and calcium antagonists and despite the fact that in a few years there is no evidence of major cardiovascular events, we believe that it is better to avoid them thinking about the possible effects in the longer term. long. (41)
The recommended treatment for metabolic syndrome is based on the conceptual framework of this entity, which recognizes a) that environmental changes are responsible for the epidemic of metabolic syndrome, so obesity should be reduced and physical activity increased, b) that Insulin resistance is the underlying cause of metabolic syndrome (WHO) and that its treatment is to use insulin sensitizers and c) that inflammation is also the underlying cause of this syndrome and that its therapy adds to the aforementioned, statins and ACEI ?? or AIIRAs.
I recommend here ways for more knowledge I used to put to stop any health issues, I saw it online you can check it out, it might also be helpful to you too as it helped me.
Content created and supplied by: chimexdigitalservice (via Opera News )