A medical practitioner has given the accurate length of a man's organ and warns those who would like to enlarge it.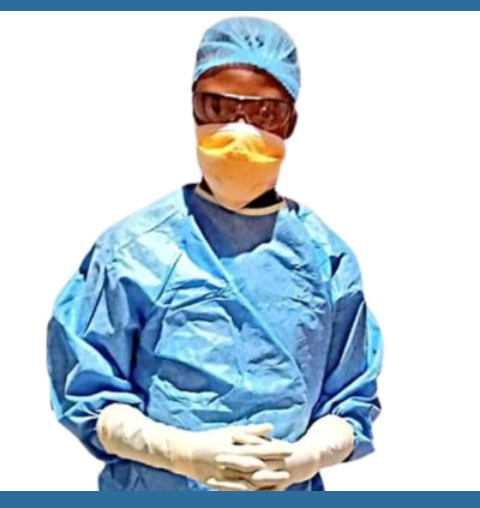 As the saying goes that ignorance is a great disease, the Doctor described those trying to use artificial means to achieve longer and bigger manhood as men living in ignorance.
He frowned at the rate men spend their money on what has never been proved by experts and said that such men are ignorantly patronizing dealers who take advantage of them to make money.
The Doctor made it clear that there is no drug or substance available anywhere to increase manhood.
He stated convincingly that the accurate length of manhood is 5 to 7 inches long when in action.
He added that there is no enlargement gel, herb, cream or pill to alter the size and length, therefore he warned men who indulge in such act to desist from it.
In his official Twitter account known as First Doctor or @firstdoctor, he wrote, "Guys, your average dick is 5 to 7 inches long when in action.
No enlargement gel, cream, pill or herb, can make it longer.
"Dealers just want to make money out of your ignorance. Stop wasting your money and time".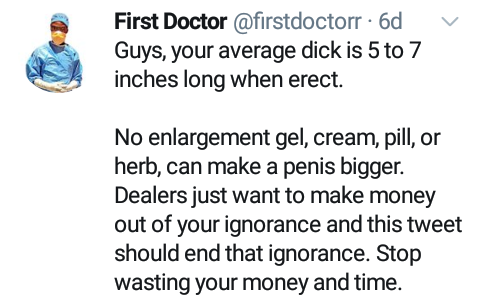 Content created and supplied by: Stormy (via Opera News )