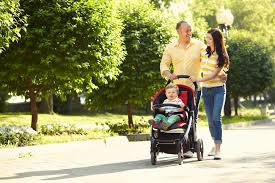 Strolling is not just a leisure activity done for pleasure, but also has some good health benefits attached to it.
we will refer to some of the benefits that can be obtained by doing the aerobic exercise of strolling one hour a day.
1. It improves the quality of life of the elderly and increases life expectancy.
2. According to statistical studies on a group of patients between the ages of 40 and 70 who stroll one hour a day, it was observed that they were 50% less likely to suffer from myocardial infarction.
3. Strolling one hour a day has a notable influence on being overweight and obese. The caloric expenditure it generates is about 200 calories per hour, and although it is not a high figure, if it is added daily and is accompanied by a discreetly hypocaloric diet, it helps to regulate body weight in an effective, natural and persistent way.
4. Helps control blood pressure.
5. Strolling daily is one of the most beneficial activities to improve all the functions of the cardiovascular system, it controls hypertension, it induces a decrease in high levels, and it has a preventive effect on heart attack and stroke.
6. Rheumatic diseases, osteoarthritis and degenerative diseases of the elderly benefit from daily walking, as they improve symptoms and delay progression.
7. It benefits the activity of the respiratory system of both the upper airways and the lungs.
8. Strolling acts beneficially on the central nervous system.
9. Improves memory and reduces the risk of Alzheimer's disease.
10. The fatigue generated by an hour of strolling can be a good therapy for those who have insomnia or other sleep disorders. Getting tired is a fundamental premise to sleep well.
11. Strolling is a gentle and sustained exercise that does not generate excessive fatigue but an intense relaxation, which is more beneficial to induce a peaceful and restful sleep. Improves mood and increases endorphin secretion.
12. Strolling alone or in company is a relaxing and fun activity that often puts us in contact with nature. It isolates and relaxes us and is a very effective therapy for treating stress.
Content created and supplied by: Greenlanda (via Opera News )