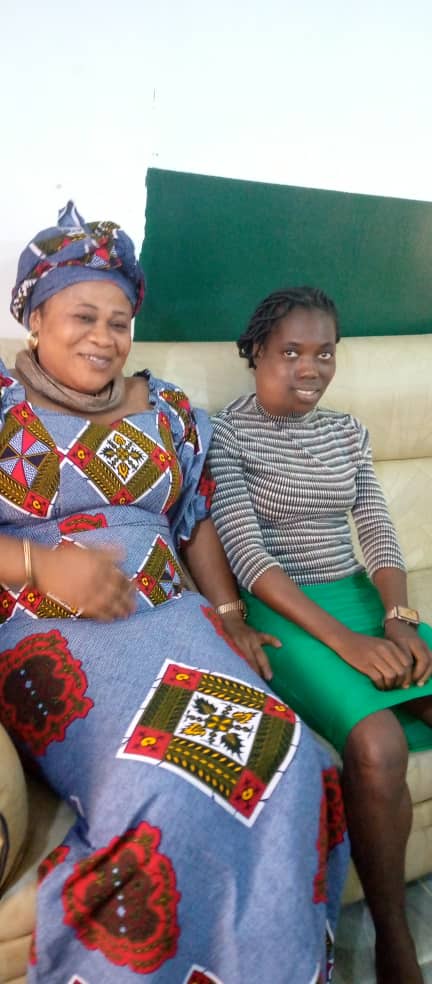 In as much as time may not permit me to succinctly analyze the types of hearts mothers carry, especially when humanity is in line, be it their own children or not, I must confess that the dispositions and chararcteristics that's traceable to motherhood have always found expression in the life of the first female Executive Chairman of Afikpo North, Hon.Barr Oby Oko Enyim.
This claim was further substantiated yesterday, as the chairman took up the responsibility of sponsoring the surgery of the tumor growth of one Miss Nwanneka Amadi from Amuzu Ezeke-Amasiri.
Miss Nwanneka Amadi, a 23year old young lady, narrated that she started experiencing the development of this growth since 2015.
She was actually billed for an operation at UNTH Enugu, but hope for sponsorship seemed to be lost and the growth kept eating her up from inside with internal wounds therein, until favour located her yesterday through Afikpo North council chairman, Barr. Oby Oko Enyim who invited her to her office and gave her succour through some cash she released to her for immediate operation.
For clarity of Understanding, Tumor growth develops when cells in the body divide and grow at an excessive rate. Typically, the body is able to balance cell growth and division. When old or damaged cells die, they are automatically replaced with new, healthy cells.
In the case of tumors, dead cells remain and form a growth known as a tumor.
It's so glaring that while many are busy "politicking", Ogbueku Nwanyi is focused on governance,
 touching lives, giving hope to the hopeless, extending hands of succour to the downtrodden. Little wonder an analyst decribed her as one of the mother Theresas of our clime.
I however wish miss Nwanneka Amadi a successful operation at UNTH Enugu, even as I appreciate Barr Oby Oko Enyim for her proactive approach to Nwaneka's ordeal.
May God continue to bless all our Leaders at different structures of Governance.
KAU
16/03/21
Content created and supplied by: SOLOgaxy (via Opera News )